Nigeria has certainly become the beautiful bride of bookmakers in recent times. According to statistics made available in a punch newspaper publication in August this year, there are over 50 sports betting sites patronized by Nigerians daily. The importance of the Nigerian sports betting market is underscored by the influx of globally renowned bookmakers like 1XBet, Netbet, and Betway who are all competing for a piece of the Nigerian pie.
Indeed, the pie is large enough to go round as it has been estimated that the Nigerian market is still relatively untapped. Statistics shows that Nigerians spend a little over $2billion annually on sports betting, with over 60 million punters placing stakes up to $8.5 daily. The same statistics point to the fact that over 14 million bet stakes and payments are recorded online daily. A nation of over 200 million populations, with trying economic indices will surely produce such numbers.
Related: Sports Betting Regulation In Nigeria
Gaming has been a part of the Nigerian community for quite some time now, pool and lotto have headlined some of the major cities in Nigeria for as long as can be remembered. The names of some English football clubs on the lips of men gathered in small groups in a pool shop discussing permutations and sounding optimistic about the games they had staked on was not strange in the hearing of many in years past. However, those were the early days of gaming in Nigeria and an indicator of the potentials of the gaming market. The rise of local football heroes plying their trades in the major leagues of Europe led to massive following of major foreign clubs and the leagues in which they play, the advent of cable television equipped the Nigerian football followers with information channel to acquire knowledge about the game and the teams. This has subsequently opened another vista in the history of gaming in Nigeria.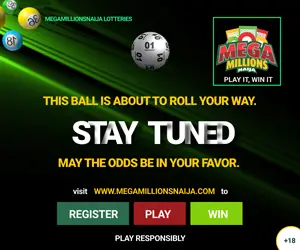 Today, many more global giants in the betting industry are considering making Nigeria their base of operation in the drive to carve a niche in the African market. The belief is that once it happens in Nigeria, it will happen in Africa. While Kenya, Uganda, and some other East African nations have long been immersed in the sports betting industry, the Nigerian market remain special and peculiar due to population size and socio-economic characteristics.
The rise of the sports betting industry in Nigeria has presented opportunities and threats. While some people are concerned that it will impoverish people and cause mental health challenges, others see it as an opportunity to create more wealth through employment generation and crime reduction. Sports forecasting and prediction sites, sports analysis sites, data provision services are some areas of industry birthed by the advent of sports betting. You can click here to get a reliable sports betting site for accurate sports predictions.
It seems Sports betting is here to stay in Nigeria with an expected growth in financial volume, participation by global brands, and increased activities by the Nigerian punters.
Copyright © 2021 Completesports.com All rights reserved. The information contained in Completesports.com may not be published, broadcast, rewritten, or redistributed without the prior written authority of Completesports.com.