Despite the Super Eagles' 2-0 win over the Lone Star of Liberia on Friday, Nigerians on Social Media are still aggrieved with the fact that the Teslim Balogun Stadium, Lagos should have been properly managed regardless of the downpour of rain that rendered the pitch almost unplayable.

Before the game kicked off, there was an air of uncertainty as to whether or not the match official would postpone the game as the pitch was heavily waterlogged.

As reported in Completesports.com, it took the maintenance team some efforts to drain the pitch before kickoff. However, it was still poor playing surface and the negative effect was obvious when both teams took to the field.

The movement of the ball was not fluid as both the Super Eagles and Lone Star struggled to string some passes on the deplorable astro turf pitch.
Read Also:  2022 WCQ: Exclusive: Absence Of Key Players Won't Stop Eagles From Defeating Cape Verde -Amuneke

Rather than savour the team's victory over Liberia, it was the condition of the pitch that overshadowed the 2022 FIFA World Cup qualifying match.

Below are the reactions of some of the disenchanted fans on Completesports.com comments section, Lindaikeji and Opera News Instagram.

Adolnedu -In Lagos by Adol84: That stadium which looks like an old school field left to ruin. Despite all the money earmarked for the maintenance of the stadium, its pitch is very ugly to behold. It's a shame that "the almighty Super Eagles" played there. Nigeria has no shame. Tueh!

DannyB: I am really delighted that the team won but I feel sad with the state of the Teslim Balogun Stadium. Nothing to write home about.

Pennypaul: The Teslim Balogun Stadium was an absolute disaster as far as I am concern. I still can't imagine how the Super Eagles manged to play on that turf and win.
Footballfanatic -I watched all the highlights of the African worldcup qualifiers and I can confidently say we had the worst pitch. I was surprised the Central African Repubublic had a better pitch and stadium. Nigeria is really a failed nation.
pompei -our pitch was BY FAR the worst pitch. It was not even close.
NFF ONIGBESE continues to disgrace the whole country with their corruption, incompetence and nonchalant attitude.
I mentioned some weeks back that if obtaining a suitable stadium within Nigeria is beyond our reach, we might as well swallow our pride and contact our neighbors Cameroon or Benin Republic to bail us out. I was joking then, but now, it looks like we better begin to think about renting from these countries.
EVEN NIGER AND CHAD HAVE BETTER FACILITIES THAN NIGERIA!!!
It will be much better for our boys to be playing on a good surface even if it isn't at home, than to be at home and be playing on a potato farm.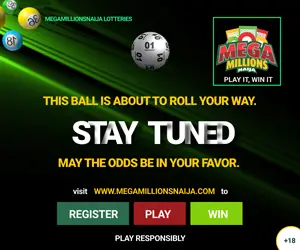 Ayo -Has anyone observed that Nigeria doesn't have a standard soccer pitch for eagles without those running track lines. Ani awòn Leaders yii wan gbadun. The don't mean business. Football is a big business and they can't see it
Focusgabriel: Rain or no rain, the Teslim Balogun Stadium is not standard at all.

Payrol: My God, this pitch is horrible NGALBR

Jumbolove: That pitch no dey even allow ball to roll well. Eye sore #NGALBR

freewall: Are we going to talk about the state of this pitch? #NGALBR

Abbey: Teslim Balogun Stadium be like where them dey race horses #NGALBR #SuperEagles #WorldCupQualifiers

Kenboy: Pitch looks like where cows dey graze… Picture quality still looks like 1980s #NGALBR #SuperEagles

Sawyerbill: I really expected the field & stadium in Lagos to be better. Way better. #NGALBR

Femipip: This Teslim Balogun stadium is truly sad.. Poor technology, can't even show a replay of a goal talk more fouls.. Don't get me started on the state of that pitch.. I mean they earn from hosting this games, no ? Where's the investment.




Copyright © 2021 Completesports.com All rights reserved. The information contained in Completesports.com may not be published, broadcast, rewritten, or redistributed without the prior written authority of Completesports.com.