Your Excellency,
A matter of national interest and attention.
I write on behalf of the 22 members of the 1980 national football squad, the Green Eagles.
My Captain, 'Chairman' Christian Chukwu, MFR, who should have written and signed this letter has passed on that responsibility to me, being his Vice-Captain.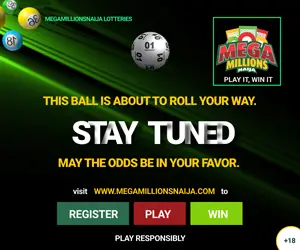 I believe that you are aware that he is recuperating from a series of surgical procedures that he went through a few months ago following the intervention of a Nigerian, an uncommon philanthropist, Mr. Femi Otedola, who paid for the best Captain in the history of Nigerian football to be treated in one of the best hospitals in the United Kingdom.
But for his kind gesture, Christian would have been added to the growing statistics of those in that team that have already passed on to the great beyond. As I write this, 7 members of that squad are resting peacefully in the bosom of their Father in heaven.
You may remember them: Goalkeeper, Best Ogedegbe; Defenders, Okey Isima, Annas Ahmed and Tunde Bamidele; Midfielders, Alloysius Atuegbu, Muda Lawal; and Forward, Martins Eyo.
Kindly join us, Sir, to pause briefly and pray that their souls continue to rest.
Your Excellency, once again I salute you on behalf of members of that team. As the year draws to an end, kindly accept their collective good wishes for your continuous good health and Allah's support for the work you are rendering the country at this very difficult and challenging period in our history.
Just for your information, Christian Chukwu is back and is healing slowly but well. To put it mildly, he has been to 'hell' and back.
Unfortunately Sir, he is not alone in suffering from the wear and tear of overused bodies whilst serving the country in the 1970s and 1980s. I remember that you also occasionally joined in watching and celebrating the 'soldiers' on the football field fighting to uplift high the name of the country.
There are others also like Chukwu, trying seriously to cope on their own, suffering mostly from health challenges that have afflicted them very badly and are making their lives a misery as they start their slow but certain descent into old age.
You may desire to know what is happening to all of them now out of interest and concern. An opportunity to do so beckons. After all, they are like you, genuine Nigerian patriots who served their country well.
Less than two years ago, 'Chief Justice' Adokiye Amiesimaka, another member of that team had one of his hips replaced surgically in India. For some years he was living with excruciating pain before the surgery. Now he is very fine.
'Kawawa', Kadiri Ikhana, an ex-soldier in the Nigerian army, in the past two months or so, with the help of a private hospital in Abuja, has had two major surgeries to fix both of his badly distorted hip bones following pains that he could no longer bear and were killing him slowly. He has quietly returned to his base in Abeokuta recuperating. He still needs help.
There is Charles Bassey living quietly in Uyo. He has been downed for two years now by debilitating arthritis that has rendered him immobile. He is surviving now on expensive pain killers and drugs that he can hardly afford, unable to return fully to work again, probably, for the rest of his life.
There is, of course, Emmanuel Okala, Tallest, who has been in very poor state of health for some years now, battling with poor sight, diabetes, and debilitating arthritis. He also is on pain killers and can do with some help.
Shafiu Mohamed's case is probably the most pathetic. His case is so bad that to bring it to public attention is to bring shame to Taraba State where he lives in total neglect, poverty and deteriorating health.
The rest of the team are living their lives quietly, bearing the pains and the scars of the battles they fought on the football field for their beloved Nigeria.
Permit me Your Excellency, to acknowledge and thank the Federal Government of Nigeria for the recognition and appreciation of the voluntary service they rendered, with unprecedented rewards that that team of 1980 received from government.
Also Read – Odegbami: Football versus Racism – One Match that FIFA Could Not, but Must win!
No team of Nigerians across all fields, before and since then, despite some of them achieving loftier heights, have been so lavishly celebrated and rewarded.
We are eternally grateful to the Federal Government and to all Nigerians.
The question now is this: why are we writing to you at this time?
It is very simple, Sir.
On March 22, 2020, it will be 40 years since those 22 young Nigerians, without any expectations, but burning with the fire of patriotism, the pride of wearing their national Green/White/Green colours, reacting to the deafening noises of 80,000 Nigerians that jam- packed the terraces of the National Stadium in Lagos like Sardines in a can led by the sound of a single trumpet blowing from the lips of Highlife maestro, Zeal Onyia, soared like eagles and caged the Desert Foxes of Algeria to become African champions.
March 22, 1980 is a day Nigeria will and must never forget for its significance in our history. It was a first and 'the first cut is the deepest' according to a popular song by Sheryl Crow. It was a foundation upon which future achievements in football, our country's unofficial national sport, were built.
The President of the Federal Republic of Nigeria at the time, Alhaji Shehu Shagari, sat, clapped and watched the team live at the stadium, on that glorious and unforgettable day.
For all Nigerians it was a moment of national unity like no other. Together, Nigerians climbed 'Mount Everest' for the very first time. That's why 2020 is very important.
Your Excellency, you may not be thinking about it now, but we are, and we wish to humbly request that the federal government organizes a special 40th anniversary event to commemorate that day in our history, and re-unite and celebrate those great Nigerian football heroes.
Nigerians need to be reminded of what they can achieve when the people unite to fight social, economic, political and even diplomatic ills and battles. Nigerians also need to be reminded that such service do not go unrewarded and that sacrifices and 'the labour of our heroes past, shall never be in vain'.
Nigeria can become a greater and better nation in the world. Nigeria can become a global superpower in various sectors in the world. Nigeria can take up the mantle and become the champion of the Black race on earth. Indeed, the country can achieve anything if only the people can come together in one common bond, bury their 'cosmetic' differences the way they and footballers do during events such as the 1980 African Cup of Nations, working faithfully, diligently, honestly, decently, and with dignity for the common good of all.
If Nigerians can revive and imbibe the spirit of 1980, the country shall be unleashing onto the universe the greatest force the world has ever seen.
200 million Black persons on earth, congregated in one country, united by a common cause, can change the world! Those were late Nelson Mandela's words, not mine.
My President, that's the message my team mates say I should help deliver to you.
By the way Sir, the names of other members that I have not mentioned anywhere above are: Moses Effiong, Felix Owolabi, Frank Nwachi, Orlando John, Henry Nwosu, Sylvanus Okpala, Ifeanyi Onyedika, David Adiele, Godwin Odiye and my humble self, Segun Odegbami.
We wish you a Happy and Prosperous 2020.
Copyright © 2021 Completesports.com All rights reserved. The information contained in Completesports.com may not be published, broadcast, rewritten, or redistributed without the prior written authority of Completesports.com.