Former African sprint queen, Blessing Okagbare says she dreamt she won an Olympic medal in 2008 when she made her debut at the XXIX Olympiad in Beijing, China.
Okagbare won a fortuitous silver medal in the long jump, but she told the BBC she actually dreamt she won a medal at the games after she thought she had been eliminated in the event.
Interestingly,she had the dream the night following her 'elimination' in the long jump event after finishing 13th in the overall classification at the end of the qualifying rounds.
In the qualification for the final, she leapt a distance of 6.59m in her third and final jump,just one centimetre behind Jamaica's Chelsea Hammond who finished 12th.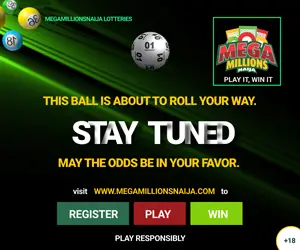 With a qualifying performance of 6.75m automatically through or at least 12 best performers advancing to the final,the long legged and pretty Nigerian thought it was all over for her.
"When I got back to the hotel, I was still crying – I was so depressed," she remembers.
Also Read: Incredible: Gusau Affirms Beyioku As AFN Sec. General In sworn Affidavit For Case Vs FMYSD, 3 Others
"The next night, I had a dream that I was called up to jump and I got a medal. I called my coach and I said, 'coach, you know I had a dream last night – and this was it.'
"He said it was just my imagination. But that evening, as I was mentally and physically tired, I heard the Nigeria team's Technical Director, Sunday Bada, saying, 'where's Blessing?' I said, 'hello sir', and he said, 'get ready, you're jumping tomorrow'."
Okagbare made the final following the suspension of Ukraine's Lyudmyla Blonska who tested positive for the anabolic steroid methyltestosterone.
"I was the 13th finisher and since they need twelve and somebody was dropped out, I made the cut. That was God!,' she told the
BBC.
In the final Okagbare regained her pre-Games form which had seen her set two personal bests. First was at her school, University of Texas in El Paso, UTEP, in May where she jumped 6.70m. She improved to 6.86m at the Nigerian trials in Abuja in July.
A mere 6.46m jumper a year before, Okagbare showed a consistency that gave her the confidence she could jump into the final on her debut and as a 19 year old.
She however reserved her best for the last as she leapt to a new 6.91m personal best in her first of six jumps in the final. The mark was bettered by only two women: Brazil's Maureen Maggi who leapt 7.04m and Russia's Tatyana Lebedeva wholeapt six centimetres farther than Okagbare.
A surprise bronze medal for an athlete who thought she had missed the final cut. The story didn't end there as the Nigerian also got elevated to a silver medal finish without having to return to the long jump pit inside the Bird Nest stadium in Beijing.
In 2016, Lebedeva's samples were retested and it was discovered she had spiked her system with performance enhancing substances and was suspended.
The following year she was stripped of her medal and Okagbare got elevated to silver.She however told the BBC she is yet to officially receive the medal.
"I haven't sat down to like vent or anything," she told the BBC.
"Whatever happened, happened. It's past now. But I got a medal and I got on a podium.
"If I hadn't gone on the podium, and I was fourth and I got upgraded to third, oh, I would have felt it. But I had my moment, I had the pictures and as this little girl, there was a spot for me, so that was something.''
Copyright © 2021 Completesports.com All rights reserved. The information contained in Completesports.com may not be published, broadcast, rewritten, or redistributed without the prior written authority of Completesports.com.