Liverpool and Wales legend, Ian Rush, says that rumours linking Thiago Alcantara to Barcelona are to be ignored, insisting that the Spanish international is about to hit form on Merseyside, and believes a move to Catalonia would represent a backwards step in his career.
In an exclusive interview with Gambling.com, Rush was also very positive about Liverpool chances of winning the 2021/2022 Champions League and the influx of youth to The Reds' squad, and believes the future is bright for many of the players coming through at the moment, in particular Tyler Morton.
In a wide-ranging chat, Rush also pure cold water on suggestions that Divock Oirigi could up sticks in January, insisting that a move would make no sense from either party's perspective, and with Liverpool losing Salah et al to the AFCON in January, Rush thinks the second half of the season could show Oirigi in a very positive light.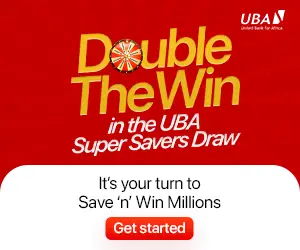 Excerpts of Rush's responses to Gambling.com's questions are presented below
Rush on Thiago coming into form, Barca switch rumours
Champions League football seems to bring out the best in Thiago Alcantara and what a joy it was to see that strike fly in on Wednesday night, it reminded me of Steven Gerrard and I think even he would have been proud of that one.
Thiago comes alive in this competition but we've now seen two really impressive performances back-to-back from him in the Premier League and Champions League so Liverpool fans will hope that he can kick on from here, stay fit and get some consistency going.
Also Read: I Want To Follow In Van Persie's Footsteps At Feyenoord – Dessers
We have been here before where he strings a couple of performances together and then picks up a knock which kills his momentum. So the most important thing for him now is to stay free from injury because he's playing really well and that goal just shows you how confident he is at the moment.
If he can get a run of five to 10 games on the spin and can maintain the form he's shown in these past two games, that would be a massive boost for Liverpool over the crucial Christmas period.
We know he's still held in high regard at Barcelona and I've seen a few rumours recently suggesting his old team-mate Xavi wants to bring him back to the Camp Nou, but Liverpool are in a much better spot right now than Barca so I don't think there's anything for us to worry about there.
He finally seems to be enjoying his football for Liverpool now too and Klopp will be expecting to retain all of his key players in the January transfer window, so I won't read too much into the Thiago to Barcelona rumours.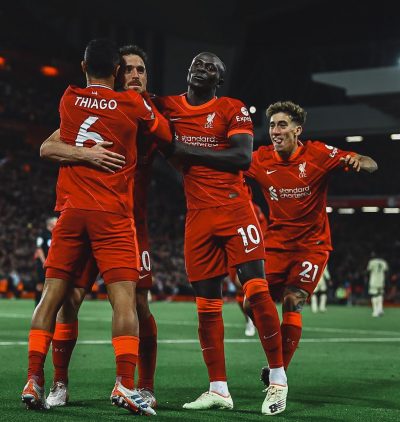 Rush On Tyler Morton Showing Promise
Young Tyler Morton made his Champions League debut on Wednesday night and I thought he was very good. Champions League football is very different to Premier League football – you get a bit more time on the ball in the Champions League – but I thought Tyler conducted himself very well and he's only going to go from strength to strength.
It's difficult to say if he'll now be a proper fringe player or not, but Jurgen Klopp hasn't played him in the last two games for nothing. What I like about Klopp is that if he thinks someone is good enough having seen what they can do in training, then he'll play them no matter what age they are.
There's a few young players in and around the first team squad but they're all there for a reason – it's because Klopp feels they're good enough to contribute and competition for places is important for any team to thrive.
We've still got Curtis Jones and Harvey Elliot to come back from injury so to have young players like this who have the confidence of a manager like Klopp, that's a healthy position to be in and I look forward to having all three fit and fighting it out for a place in the first team.
Rush On Liverpool UCL match win against Porto
When Liverpool play Porto in the Champions League there almost always feels like a sense of inevitability about a win for Jurgen Klopp's side and so it proved again on Wednesday night with a 2-0 win over the Portuguese side.
Given Liverpool already had the group wrapped up, the most important thing for me was the clean sheet as it breeds confidence in the players who came into the side. When you play against Liverpool, you really have to take your chances – Porto didn't do that and they got punished.
Liverpool didn't play all that well but they took their chances and that was the difference. The Reds always look like scoring at the minute, so when you play them you can't afford to draw a blank, you have to get on the scoresheet. Porto couldn't do that and it played right in to Liverpool's hands.
It was good for some fringe players to get some match time and experience under their belts, which is always important, and in the end the 2-0 scoreline looks quite comfortable for what was a weakened line-up.
The bench looked quite strong though and it was nice to see Jordan Henderson and Andy Robertson come on after recovering from injury. The game wasn't as quick as Liverpool would have liked it to be in the first-half, but the home side grew into the game and were able to call on some big characters from the bench.
Rush on Liverpool as Champions League title favourites and PSG as Potential Opponent
Given how competitive the Premier League is from top to bottom, you could argue that Liverpool have a better chance of winning the Champions League this season, but it's too early to know. We'll have a better idea where we're at after the Christmas period and then when the knockout games roll around.
There's a possibility Liverpool could be drawn against Paris Saint-Germain in the knockout stages of the Champions League and that would probably be the most glamourous tie of the second round if it happens.
Also Read: Solskjaer's Inability To Speak Out Cost Him Man United Job – Saha
They weren't at their best against Manchester City on Tuesday but don't be fooled, they're a danger to any side and no one will want to face them in the next round, but it's the luck of the draw at the end of the day.
One team I'll have my eye on when the draw comes around is my old club Juventus, who have qualified for the knockout stages but could yet finish as runners-up in Group H and therefore a tie with Liverpool is a possibility.
Obviously, you'd prefer to avoid the big teams but it would bring back some memories for me and I think this Liverpool team would come out on top if they were paired with Juve.
Ajax look a really good team again this year and since they've already won Group C Liverpool will avoid them in the next round, but I'll be keeping a close eye on their progress as they look a really decent outside bet to go far this season.
They seem to have a really good set-up having sold the key players in the team that reached the semi-finals in 2019, but Erik ten Hag has very quickly rebuilt another very useful team.
Could Origi Leave in January?
Another transfer rumour doing the rounds this week is Divock Origi to Newcastle, which I can see the logic behind but I just don't think January is the right time for Liverpool to sell him.
Don't forget, Klopp is going to lose Mohamed Salah and Sadio Mane in the New Year when the Africa Cup of Nations get going, so Origi can expect to get some game time in January and February.
It's actually a big opportunity for Origi to show that he still has a part to play at Liverpool and that he can make a big contribution to the season outside of his goals in the League Cup.
He'll also have one eye on the 2022 World Cup so if he's playing in the first team at a club like Liverpool, you know Belgium boss Roberto Martinez will be watching with a keen eye.
So I'd be surprised if he left in January, I think we need him. He's a good player, he's just unfortunate that he's got some of the world's best forwards in front of him.
It's a big expectation to fill the goalscoring shoes of Salah or Mane, but then Liverpool is a massive club so expectancy is always high. The fans still love him, so he'll get the support he needs when he comes into the side – let's see if he takes his chance.
Rush On Liverpool Vs Southampton this weekend
Southampton visit Anfield this weekend and it's a game I expect Liverpool to win. The Saints will have watched the Porto game and know that if they get opportunities in front of goal they'll have to take them, otherwise they'll get punished at the other end.
Saying that, Klopp will bring Virgil van Dijk back into the side against his old club and you would imagine that will mean a more organised Liverpool defence, so maybe Southampton won't be afforded as many opportunities as Porto had.
Liverpool have been conceding a lot of chance recently, come to think of it, but sometimes you have to give credit to the opposition and keeping a clean sheet on Wednesday will have given the goalkeeper and the defenders a boost.
There's no bad teams in the Premier League though – which is why, for me, it's the best league in the world – and if Southampton perform on the day they'll fancy their chances of getting something from this game.
I think Liverpool will be fully focussed on Southampton but I can't help but notice that the Merseyside derby is coming up next Wednesday so Klopp will be hoping for a convincing win to head to Goodison Park in high spirits.
That said, form can easily go out of the window in the derby, but it never hurts to head into the game on the back of a solid performance and good result to make Everton that little bit more wary of Liverpool.
photos credit: @thiago6 on instagram
Copyright © 2023 Completesports.com All rights reserved. The information contained in Completesports.com may not be published, broadcast, rewritten, or redistributed without the prior written authority of Completesports.com.