Two of the biggest trends in the online world over the last year or so have been the rise in the use of mobile devices for accessing the internet, and the increasing popularity of sports betting. So it may not come as much of a surprise to find that online sports betting, using a mobile device such as a smartphone or tablet, is also a growing activity. However, not all apps are created equal, so it pays to look out for tell-tale signs that you're not using one of the best mobile betting apps.
You're using a web-based application
 Strictly speaking, apps are software that you download and install on your device. Not all betting platforms are compatible with all mobile operating systems though, so in some cases, you may have to use a web app to place bets and access the other features of the sportsbook. This means that rather than having the app running on your phone, you are accessing it via your browser.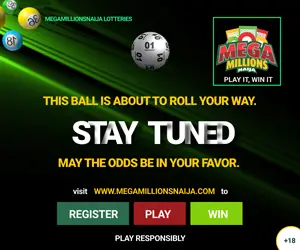 Web-based apps are not generally optimized for mobile, making them less user-friendly. They also use up your data allowance as they have to keep downloading new data every time you go to a new page or feature. Look for a mobile betting app that is specifically designed with your device in mind. Once downloaded, it will be easy to find and can be launched with a single click – plus it'll also be faster and more efficient to use.
It's confusing and difficult to navigate
 As the writer on bestbettingsites.co.uk says, the best betting apps should be easy to use, cover a wide range of markets (or at least the ones you're interested in), and allow you to place a bet with as few touches as possible. If it takes you more than a few clicks to go from the app's homepage to placing the bet of your choice, then there is probably a better app out there that you should be using. Similarly, navigation should be clear, intuitive and enjoyable. Do you get angry with your phone because it won't let you place a bet easily? There is definitely an app that could do the job better.
It doesn't have all of the features that you expect
 No mobile betting app to date has the full range of features, options and accessibility that you'll find on the equivalent sportsbook website, but the best ones come close. It's not possible for developers to create a mobile app that gives you everything you'd expect to find on a desktop site while still being easy to use and navigate. That's why even the best mobile betting apps have simplified versions of the features included with the website, purely for ease of use, speed and convenience.
However, if you are getting a severely reduced number of features that only go so far, then you shouldn't shrug and accept it because "it's only a mobile app." A premium app should give you pretty much everything you'd expect from a website, including a wide choice of different betting markets, sports and games.
In-play betting isn't possible
 In-play placement of bets and live streaming of events are the features most likely to be compromised in mobile betting apps, but they shouldn't disappear altogether. You may not get the massive number of choices that you would find on the top sportsbook websites, but you should be able to live stream all the biggest matches, racing events and so on, and be able to place bets via the app while they are proceeding. Bet placement should be fast (so you don't miss out), simple and transparent. Anything less than this isn't acceptable.
You're missing out on bonuses
 Finally, although welcome bonuses and rewards for loyalty aren't nearly as common with mobile betting apps as they are with online platforms, they are out there. New betting sites are far more targeted to mobile and will often offer generous bonuses to encourage you to download their app. The big players are gradually following suit. Often these bonuses change rapidly, so if an app doesn't presently seem to offer anything, keep checking back.
A premium mobile betting app should offer good odds for both pre-match and in-play betting, a wide selection of sports and markets, live streams and decent bonuses. It should also be easy and intuitive to use, with very few touches required to place bets and perform other functions. In an increasingly competitive field, if you're not 100% happy with your current app, then there's almost certainly another one you'll like better, so it's worth shopping around.
Copyright © 2021 Completesports.com All rights reserved. The information contained in Completesports.com may not be published, broadcast, rewritten, or redistributed without the prior written authority of Completesports.com.