In its commitment to creating a memorable experience for its customers, TECNO Mobile is reaffirming its unwavering love for the game of soccer by rewarding its loyal African football lovers. Now, they can all be a part of the biggest footballing event happening in Africa.
With a grand prize of 10,000 dollars and an all-expense-paid trip to Egypt at stake, fans are required to put their luck and knowledge of the game of football to test and lucky ones would either be among the six people who would be on the next flight to Egypt or be part of another set of fans to have a share in a whooping sum of USD ($)10,000.
And what better way to affirm our sweet love for the game of soccer than to reward our endearing football-loving African fans to seamlessly be part of the biggest footballing event happening in Africa.
And to be a part of this, all you have to do is:
1. Purchase the latest camera-centric smartphone, TECNO SPARK 3 in any of TECNO's authorized retail stores.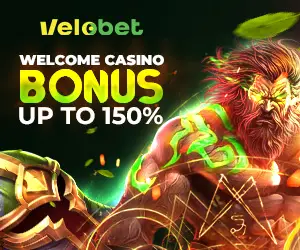 2. Log onto TECNO Facebook page https://www.facebook.com/tecnomobile, find the African football king Guess Campaign post and press start button to participate.
3. Fill in the IMEI (International Mobile Equipment Identity) number of TECNO SPARK 3 for verification. To get this IMEI number, simply dial *#06#.
4. After verification, select the champion, 2nd & 3rd place that you guess, finish your guess and submit.
5. Lastly, fill in your personal information.
PRIZES TO BE WON:
On July 2nd, 2019, TECNO will announce 6 lucky fans who will be making an all-expense-paid trip to Egypt as a live spectator during the final game of the tournament.
The fun doesn't end here as final winners of the Guess the African football king campaign will be announced from 20th July – 31st July on TECNO's Facebook page. These winners would be sharing a whopping sum of 10,000 dollars.
Please be aware that:
1. Terms and conditions apply.
2. One TECNO SPARK 3 device cannot be registered twice.
3. If the lucky fans cannot make the trip to Egypt due to personal reasons (e.g. visa is denied), he/she will automatically give up the opportunity.
About TECNO Mobile.
TECNO Mobile is the premium mobile phone brand of TRANSSION Holdings with a comprehensive mobile device portfolio that cuts across feature phones, smartphones and tablets.
As a brand, TECNO is dedicated to transforming state-of-the-art technologies into localized products under the guideline of "Think Globally, Act Locally".
Established in 2006, TECNO has presence in more than 50 countries across the globe. It is now one of the top three mobile phone brands in Africa and a major player worldwide.
TECNO is also the Official Tablet and Handset Partner of Manchester City Football Club. For more information, please visit: www.tecno-mobile.com
And for more details, check out TECNO's social media pages. Find Out More on TECNO News Hub, Facebook: TECNO Mobile, Twitter:TECNO MOBILE, Instagram: TECNO Mobile Nigeria and TECNO Community.
Copyright © 2023 Completesports.com All rights reserved. The information contained in Completesports.com may not be published, broadcast, rewritten, or redistributed without the prior written authority of Completesports.com.