Which golf gloves are best for different skill levels in 2023?
Depending on your skill level you may want to start looking at wearing the best golf gloves in 2023 for your ability. Obviously, any golf glove can be worn by anyone, but certain golfers should look for different factors.
If you're a better player, you may want maximum feel, whereas if you're a less frequent and casual golfer you might want a glove to last and not wear out after a round or two. This list will provide the ideal choice for all golfers.
Best golf gloves 2023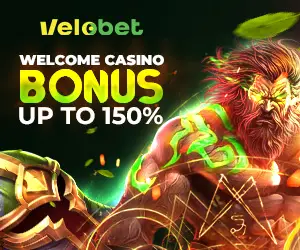 Titleist Players Golf Glove
RRP £22.99/$26
Titleist's premium golf glove is a brilliant option for the best golfers to wear. With the Players golf glove, you won't be disappointed with the feel and performance. This is a very well-received glove in the professional game because of its durability, design, and comfort. The soft leather is a joy to wear for 18 holes and at the price it's well worth giving it a try.
Ladies can also enjoy the hugely popular Titleist Players golf glove.
Srixon Cabretta Leather Golf Glove
RRP £12.99/$16
Srixon's Cabretta Leather golf glove is a solid option for the best amateur club golfers to enjoy. If you're looking for a premium golf glove but don't want to break the bank, then this glove is the one for you. Enjoy a perfect blend of leather and synthetic which makes this glove slightly more durable than other leather options. This glove is comfortable and soft providing all the feel most amateur club golfers will need.
This glove can also be enjoyed by ladies, being available in a full range of sizes.
FootJoy WeatherSof Golf Glove
RRP £10.99/$12
High-handicap and beginner golfers should be looking for a golf glove that is functional and high performing. That glove is the FootJoy WeatherSof. FootJoy are the number one golf glove manufacturer and their WeatherSof has helped over 90 million golfers globally play their best golf. The glove is classically designed to work in a range of weather conditions, being durable and providing great grip.
Related: What Does The Historic PGA Merger Mean For Africa's LIV Golfers?
Available also in a full range of ladies' sizes.
Titleist Perm-Soft Golf Glove
RRP £18/$19.99
The ladies golf glove market is constantly expanding, but it is perhaps not a shock to see a Titleist glove being named the best golf glove for female golfers. The Perma-Soft is a golf glove specifically made for ladies, with no option for men.  A very traditional design is combined with high performance to create a very desirable glove. The glove is extremely comfortable thanks to the soft leather used to make the Prema-Soft.
Titleist have made this glove to work best in warm climates because of its breathability through the CoolMax panel. If you're a female golfer looking for the premium option, look no further than the Titleist Prema-Soft.
How to choose the best golf glove
When considering your skill level, be as honest as possible. If you're honest about your ability it can help you find a golf glove that not only suits your game but might help you improve. The importance of finding the best golf glove cannot be overstated, that's why we have a few pointers to help you in your decision making.
Budget
More often than not, your skill level will dictate a certain budget, but it doesn't always have to. If you are a good golfer but you don't want to spend a ludicrous amount of money on a golf glove you don't have to, there are quality gloves at all price points.
Fit
You must make sure whatever golf glove you're choosing fits well. It must fit as tight as possible otherwise you won't get any extra grip and control from wearing a glove. Also, wearing a glove that's the wrong size will wear away quicker than one that's the right size.
Material
Whether you have a preference for leather or synthetic, based on your skill level you should play with one or the other, better players should be playing with leather gloves whereas high-handicap and beginner golfers should wear a synthetic glove, purely because of price and performance. As a high-handicap or beginner golfer, there's no need to fork out for a golf glove you won't fully enjoy.
Copyright © 2023 Completesports.com All rights reserved. The information contained in Completesports.com may not be published, broadcast, rewritten, or redistributed without the prior written authority of Completesports.com.