The lives of five African golfers contracted to the LIV Golf Series are set to dramatically change now that the Saudi-backed rebel league they play on has agreed to a sensational deal with their former employers, the PGA Tour. The question is, will they change for the better or worse? The answer may differ from individual to individual.
Profound change will have consequences
Essentially, it's going to become significantly harder for the majority of these five players to win the large sums of money they were getting on the LIV Series now that the two leagues have merged and the world's best players will be going head-to-head once more. To date, the five have accumulated $20 million between them in just seven events in 2023.
Admittedly, while this added competition may not pose as much of a problem for a player like South Africa's Louis Oosthuizen – who you will see if you bet on golf is at competitive odds of +6600 to win The Open in July, it may be more of a battle for the remaining four to secure paydays they have come accustomed to. These players are Branden Grace, Dean Burmester, Charl Schwarztel, and Zimbabwe's Scott Vincent.
🚨 HOLE-IN-ONE! 🚨

Louis Oosthuizen takes the lead in style!@Louis57TM #SAOpen pic.twitter.com/Z58TJBSeUO

— DP World Tour (@DPWorldTour) January 12, 2020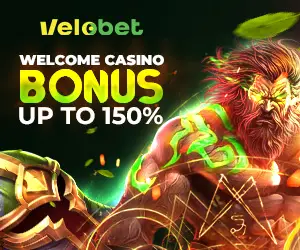 At least, a look at the latest golf predictions for The Open at Royal Liverpool Golf Club tellingly doesn't mention any of these four African players as realistic contenders to win the Claret Jug or revealingly, even make the cut after 36 holes. These underwhelming predictions aren't exclusive to just The Open and will apply to most events the four play now that the tours have joined together.
You might understandably wonder why they are unlikely to top the leaderboard in any tournament they play when they were previously competing in the richest golf league in the world. The answer is that the players the LIV organisers managed to recruit while trying to disrupt the professional game were not all chosen on merit. The truth is that with just 48 LIV players on the roster for 2023, it was a drastically weakened field competing against each other every week.
Related: Georgia Oboh Has The Power To Inspire A Golfing Revolution In Africa
The reasons behind their invites to LIV Golf
In Grace and Schwartzel's case, they were invited to join LIV owning to their historical success on tour which helped give the new league a level of exposure during its early days. For Burmester and Vincent, the southern African pair were more or less making up the numbers on the roster while LIV decided what the future held for their organisation.
As we now know, the future will be one that is shared with the PGA Tour following a bombshell statement released by both tours at the start of June. In short, this will mean these players go from being big fish in a small pond to tiny fish in what can only be adequately described as an enormous lake.
NEWS: The PGA Tour has agreed to merge with LIV Golf, per @cnbc. pic.twitter.com/VNAU9UCIks

— Front Office Sports (@FOS) June 6, 2023
For a better idea of why this is the case, keep in mind that as things stand, Grace is ranked 338th in the world, Schwartzel 260th, Vincent 136th, and Burmester 85th. Again, you can see why the four will have their work cut out for them now that the fields they will be playing in are likely to be in excess of 150 competitors every week – more than three times what they were used to at LIV. Another point to consider is that owing to their world ranking positions, the four players may now also struggle to earn invites to certain competitions.
Back to reality
Ultimately, it should be stressed that this isn't to say that the four won't win another dime on tour because they certainly will, it will just be significantly less than the eye-watering financial incentives LIV were offering while they tried to entice the world's best to join their league.
Indeed, the most lucrative league in the history of sport is shutting up shop and that means a return to reality for Africa's stars.
Copyright © 2023 Completesports.com All rights reserved. The information contained in Completesports.com may not be published, broadcast, rewritten, or redistributed without the prior written authority of Completesports.com.