The National Football League (NFL) season has just kicked off, and with so many fans and pundits eager to see how this year pans out, read on as we take a look at the early season favourites to take out American sport's most coveted prize.
Additionally, we will dissect how they fared last season and whether they will be able to improve on or replicate their success in 2022-23.
Los Angeles Rams
When Los Angeles Rams golden boy Sean McVay and all-time great defensive lineman Aaron Donald hoisted the Lombardi Trophy last year, it gave further credence to the belief that the NFL is one of the most competitive leagues in all of world sport.
Entering the 2021-22 playoffs as one of the wild card teams, the Rams had a horror run that saw them have to play the 11-5 Arizona Cardinals, the defending champion Tampa Bay Buccaneers and the defensive juggernaut that was the San Francisco 49ers. That was just to get into the Super Bowl. Awaiting them in the big dance was the red-hot Cincinnati Bengals, whose up-and-coming quarterback (QB) and former Heisman Trophy winner Joe Burrow was entering the match in scintillating form.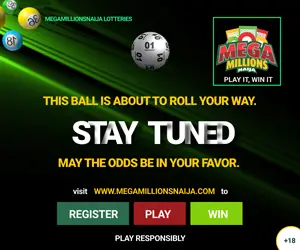 Burrow's combination with wide receiver Ja'Marr Chase had struck fear into their opponents up until that point – and if the Rams were going to limit their explosive 1-2 punch, they needed to put pressure on their opponent's young star quarterback. A large portion of that responsibility fell on the shoulders of Donald, who has established himself as a top five player all-time on the defensive side of the ball. His ability to out-manoeuvre and outmuscle the pass protection has been the 31-year-old's calling card to date – and his performance in the Super Bowl proved why he is already a lock for first-ballot Hall of Fame status.
Alongside his quarterback Matthew Stafford and Triple Crown wide receiver Cooper Kupp, Donald steered his side to a hard-fought 23-20 victory. It solidified Donald's greatness – and as a result of the win – there were rumours swirling that he may ride off into the sunset and retire as a Super Bowl champion.
Thankfully for Rams fans, the three-time Defensive Player of the Year has returned this season and will be a huge factor in their chances of repeating. In addition to Donald, the Rams have kept their veteran quarterback Stafford, two stars receivers Kupp and Odell Beckham Jr., along with Pro Bowl cornerback Jalen Ramsay.
With such a star-studded line-up of key position players suiting up for the LA-based franchise over the next 17 weeks, many are expecting them to be a major contender come playoff time. For those who partake in sports betting, the Rams entered the NFL season with odds of 10/1.
Tampa Bay Buccaneers
With arguably the greatest quarterback of all-time and an immensely talented receiving core to match, the Tampa Bay Buccaneers are always a threat to win it all. After adding to his greatness two seasons ago by winning his seventh Super Bowl, Tom Brady was playing with house money in 2021-22. After navigating his side to another 11-5 record, the Buccaneers appeared poised to go back-to-back. They ultimately would fall to the eventual champions Rams 30-27 – however – their late-game heroics and near comeback win would have provided them with a much-needed confidence boost heading into this season's campaign.
The Buccaneers have managed to keep the nucleus of their team intact, with Chris Godwin, Mike Evans and Leonard Fournette still part of the 53-man squad. Couple that with the addition of seven-time Pro Bowler Julio Jones, and the offensive side of the ball is once again looking promising.
However, with a 45-year-old QB, their pass protection has never been more important – which is why offensive tackles Donovan Smith and Tristan Wirfs have arguably the most crucial assignment. If they can provide their decision-maker with the time necessary to survey the opposing defences, they will be hard to beat.
With such big names on the offence, the Bucs' defense often gets overlooked. However, with Pro Bowl linebackers Devin White and Shaquil Barrett consistently wreaking havoc in both the pass rush and secondary, expect the Tampa Bay outfit to be one of the most well-rounded teams in the competition again this year.
Related: Discover Nico Lamaleava's Net Worth
Kansas City Chiefs
With two Super Bowl and two AFC Championship appearances in the past four years – the New England Patriots notwithstanding – the Kansas City Chiefs are the closest thing to a dynasty we have seen in the past 25 years. Drafting their star QB Patrick Mahomes with the tenth overall pick in the 2017 NFL Draft has proven to be one of the biggest steals in recent memory – and given how close they were to winning it all again last season – expect them to be there or thereabouts come late January.
After their near impossible comeback win over the Bills in overtime of the Divisional round last season, they were prohibitive favourites heading into their AFC Championship match-up against the Bengals. Although Mahomes has proven time and again to be a big game player, Cincinnati was able to nullify his exceptional passing game and agility outside of the pocket. The Bengals' pressure on Mahomes and company proved the difference, and the Chiefs were sent packing much earlier than many expected.
That hasn't hurt their stock this season however, as at the time of writing, they are third favourites at 9/1 to reign supreme. To do so, they will have to do it without star wide-out Tyreek Hill, who left in the offseason to join the Miami Dolphins.
Buffalo Bills
Boasting speed to burn on the outside and one of the most talented quarterbacks in the league, you could make the argument that the Buffalo Bills have underperformed relative to their talent in recent years. While that may be harsh given they have progressed to the AFC Championship game and Divisional playoffs in two of the last three years – if they're unable to break through and win a Super Bowl in the next couple of seasons – their window as a serious contender could very well close.
It's important that they don't lick the wounds of last season's devastating playoff defeat, where they went down to the Chiefs in a back-and-forth shootout that will go down as one of the greatest games in the sport's history. Bills QB Josh Allen was phenomenal that night, leading his team to a last-minute drive that put them ahead 36-33 with 13 seconds remaining. What followed was one of the most impressive drives you are likely to see, as the Chiefs managed to move the chains and ultimately put themselves within field goal range. They slotted the three points and sent the game into overtime.
If you provide the Chiefs with a reprieve and allow Mahomes a chance at a drive during overtime, invariably it ends in heartbreak for their opposition. That was the case for the Bills, who gave up a touchdown which ultimately ended their playoff run.
However, with Pro Bowlers Allen, Stefon Diggs, Tre'Davious White, Tremaine Edmunds and Andre Roberts having another preseason under their belts – the Bills certainly have enough talent and big game experience to challenge for the franchise's first Super Bowl title. For those looking for some bet tips, it appears as though the bookies fancy the Bills to win it all this year, with the Upstate New York team entering the season as the favourites at 6/1.
Copyright © 2021 Completesports.com All rights reserved. The information contained in Completesports.com may not be published, broadcast, rewritten, or redistributed without the prior written authority of Completesports.com.