Culled from Operanewsapp.com
Unlike most of the other positions on the football field, the playmaking role needs some kind of classification.
A striker is a striker across all generations. In today's football, a full-back or a winger could be playing in, or from the midfield. An inside forward of the 1960s and 70s is today's attacking midfield player.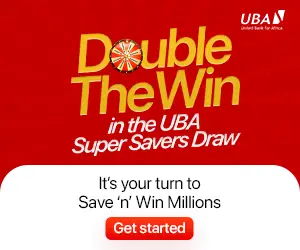 What is indisputable throughout all the generations, however, is the influence of a key player in a team that can be described for that role as the playmaker, the conductor, the player whose performance almost always impacts matches. When he plays well, the rest of the team often plays well. When he plays poorly, his performance often affects the rest of the team.
Most of such players in today's football are support strikers from the middle of the field, holding the ball, moving forwards, helping out in pressing defenders, setting up things for attackers and wingers, opening up defenses with creative moves and passes, and taking responsibility. They are good dribblers and have the ability to score goals even though it is not their main responsibility.
It is from this pool that some of the best players in the world are drawn, with the best of them even surpassing main strikers in their tally of goals – Pele, Maradona, Messi, Beckham, Ronaldo, etc.
Also Read: Nigeria's Greatest Number 7 Since 1960!
Now that we have an approximate definition, who has been the greatest playmaker in Nigerian football since 1960? (remember that we are removing the defensive midfielders from this elite list, as they will have their day soon – Mikel Obi, Wilfred Ndidi, Sunday Oliseh, Mutiu Adepoju, Demola Adesina, Sani Mohammed, Shafiu Mohammed, and a host of other superb midfielders in defense).
I spoke with Obong Dele Adetiba and Fabio Lanipekun about this unique club of players. They scanned through a few notable names.
First, Dele Adetiba.
Amongst the older generation, the playmakers were inside forwards, mostly supporting the strikers from behind. There were players like Albert Onyeanwuna, Elkanah Onyeali (one of the first Africans to play professional football in England in the early 1960s), and Chukwuma igweonu, they were all brilliant.
Albert Onyeanwuna stood out for his incredible dribbling skills. His shortfall was that he was always looking for someone else to take the responsibility of the final shot at goal. He did not score many goals himself.
The other great playmakers of the early to late 1960s include Sebastian Broderick, Godwin Achebe, Samuel Garba Okoye, and so on.
Albert Onyeanwuna was an artist, like a Jay Jay Okocha who is a great modern day Playmaker too.
Paul Hamilton was called Oko Iyawo because he 'married' defenders with his dazzling skills and speed. With one moment of his brilliance, he could change the direction of a match.
Johnny Egbuonu was a classic dribbler, an A+ player, fantastic, in his days in the class of Jay Jay's ability. As a student player, his football was something else. His counterpart in attack was the brilliant Elkanah Onyeali. Between them they destroyed many teams. Johnny could do anything with the ball. He was too confident on the ball, and was a bit of an exhibitionist, a show man. Unfortunately, he left Nigeria early to pursue his education as a Veterinary Doctor.
Peter Anieke was brilliant. He was tall, with a great physique. He bullied and intimidated defenders with his pace, a fantastic left foot and incredible heading ability. He scored most of his goals with the head. Any team can ignore his presence in their box at their peril.
There were also Sunny Ineh, Kenneth Olayombo. They were good too but cannot be rated in the same vein as some of the other great playmakers.
Haruna Ilerika. Eruke was a different kind of playmaker. He was like Paul Hamilton. Both of them could maneuver the ball and score even from the tightest positions.
Also Read: The Intro – The Greatest Left-Back In Nigeria's Football History
They were prolific goal scorers, more dexterous but not as acrobatic as Jay Jay Okocha, but more efficient, and could beat anybody with their body swerves from a distance. They sliced through defenses. Haruna was one-legged, but his left foot was deadly, and his right leg, just to stand on. His ball controls were incredible and his passes were goal setters for strikers. He was a truly incredible player, too talented, too much, a precursor to Jay Jay. He was so popular that his presence alone in team filled many stadia with spectators.
There was also the Blockbuster, Alloysius Atuegbu. He was a different kind of playmaker- hardworking, efficient, and a wonderful links man between defense and attack. He had great shots, scored many goals, and got his own share of the job done.
Mudashiru Babatunde Lawal. You can't talk about playmaking without putting the great Muda Lawal amongst the greatest of them all.
He was the natural playmaker. Very skillful, had a great understanding of the football game, his every move had a purpose and an objective, he never wasted any balls. He got better and better with age, and became more productive. That's why he lasted so long in football with appearances at 5 African Cup of Nations. He was every coach's dream anchorman. He never performed below a certain level of football. There was a minimum level in every game below which his game would not fall, and that minimum was always better than most.
Henry Nwosu was super good
He combined artistry with a winning attitude and scoring determination. That's why he was exceptional. His will to win was unmatched. On top of that he was extremely skillful too. He was a great leader on the field of play.
Samson Siasia was another kind of playmaker even though he did not have the classic flair of the best of them
But that was not detrimental to his game. He was not the flamboyant, eye-catching type of player. There was no exhibition of any kind in his game. He can be rated along with the great Braimoh? Like Alloysius Atuegbu, he always got the job done and scored many goals in his career.
Etim Esin was very good too.
He could have been one of the best ever, possibly, but the world did not see enough of him. He lasted too short a time in his career, but showed exceptional skills when he played.
Jay Jay Okocha was a great football artist, a natural ball joggler, but his artistry became the focus rather than goals. That's why he had problems at the start of his career with coaches.
He matured with age and the game. His kind of artist enjoys the pleasure of flashing colours. He must get through the acrobatic acts loaded in his head. Artists like him enjoy what they do so much that they don't really care what anybody says, they must finish the act in their heads out on the field.
He is one of those players that can do anything with the ball, always enjoying himself. He was a bit indulgent, playing effortlessly, a natural player and playmaker. There is a credit and a debit balance with every player. Once Jay Jay's credits are more than his debits, he is fine. If Jay Jay was not a footballer, he would have done well in a circus joggling the ball. He was a complete roving man, all over the field.
I called up Uncle Fabio Lanipekun and asked him about playmakers in Nigerian football.
He did not intend to waste any time.
There have been many playmakers in Nigerian football, but there has only ever been the one true playmaker – Mudashiru Babatunde Lawal.
How come?
In the totality of a football match Muda would make the difference between victory and defeat. He was that influential. Muda's talent was beyond the knowledge of most of the coaches that trained him. They did not know how to use him completely. They did not know how to maximize his ability. They could not explain to themselves his level of football during his era in football. Even Muda's colleagues on the field just played with him but did not fully understand his depth of football.
His level was in the stratosphere. In the midfield as a whole, he had no equal in Nigeria's history. Muda held on to football as if football was going to die. It was his life.
Muda ruled the entirety of the midfield with consistent performances, his endless running, marking, passing, dribbling, attacking, scoring goals, doing everything!
Uncle Fabio would not talk of anybody else!
So, I ask Obong Adetiba to pick one player as his choice as the greatest playmaker.
There is no need to pick one, he says. Throw them all up. The basket is full of extra-ordinary talent!
Whatever that means!
Once again, this is just two persons' opinion.
Segun Odegbami
Copyright © 2023 Completesports.com All rights reserved. The information contained in Completesports.com may not be published, broadcast, rewritten, or redistributed without the prior written authority of Completesports.com.