Where Zlatan Ibrahimovic is, there is always hustle and bustle because everything that the 39-year-old Swedish football ace does or says necessarily provokes strong reactions.
You take either an idolatrous or extremely condemning attitude towards him since no one has ever been indifferent to the character and deeds of the saucy son of poor immigrants from Bosnia and Herzegovina.
"I have to be angry to play well. I have to shout and make noise," said, at one point, the popular 'Ibra', a petty street delinquent at a young age and a hated team player from the junior days of his career in Swedish Malmö, on whom the stage lights were focused for the last time (for now) due to expulsion in the Milan vs Inter derby in Italian Cup.
Related: Ibrahimovic, Lukaku Receive One-Game Ban After Milan Derby Confrontation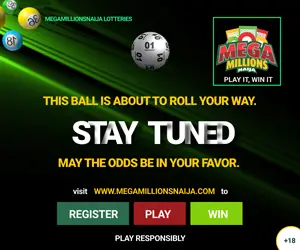 "Go to your voodoo sh.., you little donkey. "Go to your voodoo sh.., you little donkey," the Serie A top scorer responded with characteristic ridicule to the mention of his wife Helena Seger from the mouth of Romelo Lukaku, his ex-teammate in club career to whom he had previously said some bad words. And then, it turned into a verbal clash and the first yellow card for the veteran, whose words were also interpreted as a racist outburst against the dark-skinned Belgian, whose team progressed to the semifinals of the Italian Cup where it will face Juventus. Find the most suitable bookmaker to place your bet on this and other sport matches and competitions on this list of betting sites.
'Ibra's' Anthological Statements
The only winner of (at least one) title with each club whose jersey he wore, defended himself by stating "we're all equal" and posting a "united colors" video on Instagram from where he has been firing boastful statements or fiery comments in recent years.
Just like when he did the same thing by addressing journalists in mixed zones or during interviews in such an attractive way that some sentences of a goal machine with innate instinct to score and excellent shot have long since become a unit of measurement for narcissism or self-confidence. Or, maybe, for humor or wisdom (depending on how one understands them).
"Who will win the World Cup? Only God knows. It's difficult to ask him. Why? Well, you're just looking at him." Or, "I went left, and he went left. I went right, and he went right. When I went left again, he went to buy a hotdog." How about, "Of course I didn't buy a Porsche. I ordered a plane, it's much faster."
These are just some of the anthological thoughts of the record holder in the number of trophies raised (31) and (according to the total value of buyouts) the most expensive player in the history of football.
Despite His Greatness, There's Something Zlatan Didn't Succeed In…
But what he did not succeed in was to leave his sons Maximilian and Vincent a European crown with Ajax, Barcelona, Juventus, Paris Saint-Germain, Inter, or Milan, nor did he do anything grandiose for Sweden, where he is the most adored athlete of all time after Björn Borg.
And, as for the exclusion in the 'Derby Della Madonnina'… A.C. Milan have officially informed the public that it will not sanction Zlatan Ibrahimovic for the incident in the match against Inter in the quarterfinals of the Italian Cup, Italian media reported. Both Ibrahimovic and Lukaku are waiting for the decision of the disciplinary judge of the Italian Football Federation (FIGC).