If you have browsed the latest sportsbook offers in the United States, you will notice some of them are extremely generous. In fact, US sportsbooks are fast becoming the place for free bets as many of the brands offer some exciting promotions. The question is, why are US sports works offering crazy welcome offers, such as free bets?
You only have to look at some of the leading online bookmakers in the United States, such as Unibet and Caesars Sportsbook, to gain an understanding of the great welcome offers available to gamblers in the country. For example, at the time of writing, Unibet are offering new customers 3 x $10 Free Bets plus a $250 Risk Free Bet, which is a fantastic promotion. Caesars Sportsbook are also getting in on the action with their offer of a $10 free, no deposit required, bet.
Perhaps the main reason why sportsbooks are offering promotions like those highlighted above is simply to gain attention and attract new customers in the United States. It is worth remembering legal online sports betting in the US is new, especially compared to many European countries where online sports betting has been available for decades. There is only so much paid advertising a brand can do and by creating a crazy welcome offer, this works as advertising without having to pay another company. For example, let's say you are on the lookout for a sportsbook to join in the US, you see one offering a free bet promotion and the other offering nothing, which are you most likely to choose?
Related: Super Bowl Over/Under Odds Explained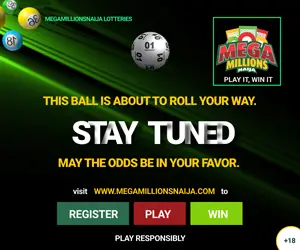 In addition, after choosing the sportsbook yourself, you are more likely to get in touch with a friend and inform them about the special offer, especially if it is a tremendous offer such as a free bet. This acts as advertising for the brand and attracts new customers, so it is a win-win situation.
However, many online sportsbooks choose to offer crazy welcome offers in the hope you will become a regular user of the brand. Unibet and Caesars Sportsbook do not want you to take advantage of their free bet offers, claim any winnings you may have from the promotion and leave them, never to return again. The idea is that you will create an account with the sportsbook, use the welcome offer and having completed the free bets, return again and again to use the brand for your sports betting requirements.
When claiming a free bet, you should always check the playthrough requirements before registering an account. A playthrough requirement means you must place a certain number of additional bets over a specified value in order to withdraw any winnings from a free bet. This is nothing new and many online bookmakers choose to use this method as it means you will place more bets using their app. If you are unsure of the overall value of a free bet, multiply the free bet by the number of times you are required to turn it over. This will give you the exact figure you will need to bet before the sportsbook will pay out any winnings.