Football is one of the game we all love to play and watch. It is one of the games that brings people together. There are some players whose name are always mentioned and they have followers on almost all social platform. Football is a tough game and you got to train each day or almost all the time if you want to be among the best. Today, these players are are going to talk about been the top 5 Highest Paid, are not just receiving high amount of money as salary But they play well when it comes to the pitch and this got sponsors, fans and everyone rooting for their success.
These top 5 Highest Paid Football Players we are going to talk about today is the players we know of already, unless you don't do anything sports. They are the highest paid footballers and they are also the best players in the world. Do you also want to be among the richest footballers? Let us know in the comment section below. These footballers take annual salary, and weekly salary.
We shall be looking at the The World's Highest-Paid Soccer Stars In 2021. Join us to discuss which of these players receive high amount money as salary. Before we get right into the list make sure to hit the subscribe button and turn on the notification so you would never miss any of our future videos.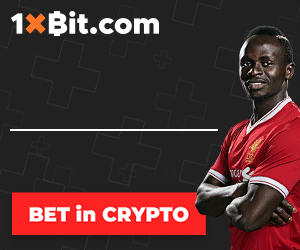 Related: Top 10 Most Fashionable Footballers Of All Time
Timestamps:
0:00 Introduction.
0:45 Number 1: Lionel Messi.
1:33 Number 2: Christiano Rolnaldo.
2:15 Number 3: Neymar Junior.
3:04 Number 4: Kylian Mbappe.
3:50 Number 5: Mohamed Selah.
Subscribe to Complete Sports on YouTube: https://www.youtube.com/user/completesportstv
Read more news on Complete Sports: https://www.completesports.com/
Follow – Complete Sports Nigeria on Social Media:⬇⬇⬇⬇⬇
▶ Follow on Twitter: https://twitter.com/completesports
▶ Like on Facebook: https://www.facebook.com/completesportsnigeria/
▶ Like on Instagram: https://www.instagram.com/completesportsnigeria/
▶ Follow on LinkedIn: https://www.linkedin.com/company/complete-sports-nigeria/
▶ Follow on Pinterest: https://www.pinterest.com/completesportsnigeria/
*Kindly download our App*
💠 Apple App Store: https://apps.apple.com/us/app/complete-sports/id1465658390
💠 Google Play Store: https://play.google.com/store/apps/details?id=io.complete.sports
#CompleteSports #football #highestpaid #soccer #mostpaid
Copyright © 2021 Completesports.com All rights reserved. The information contained in Completesports.com may not be published, broadcast, rewritten, or redistributed without the prior written authority of Completesports.com.