The recruitment process for college is a complicated and time-consuming procedure. You might find it very puzzling to do by yourself. Recruitment journey for everyone is unique; however, the nature of challenges falls under the same category. I present to you my top 5 tips to get you through it easily.
Get Started Early
Many of us have not figured out what we want to achieve in our future and what career path to follow. If you are lucky and do not fall in this category, it gives you an edge over many others. If your ambitions are clear and you know the strategy to reach them, why wait to tell your story? Starting early can help you become fully prepared for the real test. It will help if you do not leave all the work for the senior year. It will only put you in panic mode and prevent the optimization of chances of getting in your desired college. For example, if you excel in football, you should start thinking about football recruiting tips and the colleges that are appropriate for you and require the qualifications you have. It's never too early to find the colleges whose programs are aligned with your interests. The recruitment environment is getting competitive. You should spend the remaining time polishing your athletic skills and developing a competitive advantage. The research as well the application process should be laid down in front of you, way before the deadlines start approaching. A well-thought-out plan will always work in your benefit.  You should write a custom paper to organize everything. Starting reaching out to the coaches and alumnus is also crucial. They can help you out in this process and encourage you to follow their footsteps. You should never ignore the significance of being proactive. It will help you stay at the top of your game!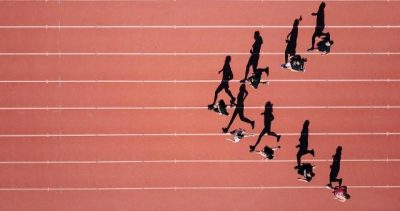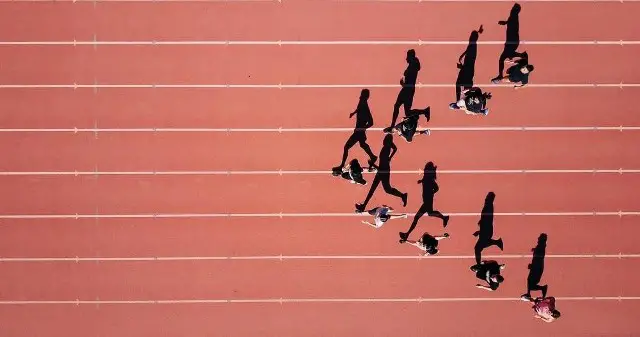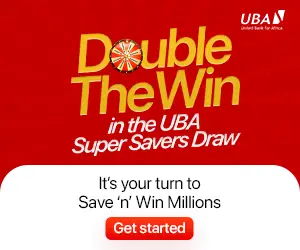 No Regrets
Being a star athlete is not innate. There might be some students who seem natural at what they do, but if you are not one of those, do not get discouraged. There is nothing a little hard work cannot pull off. As a recruit, you should not leave any stones unturned. Go to any lengths you have to in order to achieve your goal. Start practicing before time, seek guidance and recruiting tips for coaches, not every athlete is discovered by the sports coaches in colleges. Chances are you might have to struggle to get recognized, and there is nothing wrong in that. You should learn from your mistakes. Giving up should not be an option. If you still fail to reach out to your dreams, accept it as fate, but you should have no regrets in life thinking you did not perform at your highest potential when you had the chance to. Utilize the time you have efficiently and effectively. If you believe that you are good enough, trust me, you are.
Related: Odegbami: Grassroots Football – Between Academicals And Under-17!
Develop a Game Plan and Be Persistent
One of the most useful college recruiting tips is to come up with a recruiting game plan and stick to it until the end.  You should make sure the game plan you are developing is based on realistic goals. Meaning, you are identifying colleges that are approachable. For example, even if you are above-average at academics, applying for a college that selects only the top-performing students is unrealistic and a waste of your time.  After the identification process, you should speak with your coach or counsellor who can guide you through the process and become a source of reference in time of need. Finally, you can reach out to these selected colleges. Make sure you have everything that you need before time. Planning the process will help you identify any potential hindrances in your way. It will help the process run smoothly. You can use PerfectEssay to draft your plan in an essay form. Having it in writing will help you stay focused. Following these three steps and taking out a little time from your daily routine will help you in the longer race.  The key to success here is staying persistent and determined throughout this recruitment procedure.
Don't Be Afraid to Ask for Help
Being overwhelmed while applying for college sports is not unusual. If you are confused or facing a challenge and feel directionless, reaching out for a helping hand is nothing to be scared of. Look around you, find people who can help you out. These people can be your family whom you expect for support. These can also be the professionals that have relevant experience and knowledge and can help you in the recruitment process. For example, your sports coach can assist if you need to learn about colleges offering similar programs, or the guidance counsellor of your school if you need to know what grades you require to get a scholarship. Reach out to the recruitment department of the college you have in mind or maybe a third-party recruitment agent. Clear any ambiguities you have. If you still need help, you can approach the alumnus who has followed a similar path and reached where you are hoping to. You can write to the authorities. You can do my essay at WMEFM and make it more professional and organized. Never be afraid to ask for help. You might not always get the response you are hoping for, but it is best to get your hands on as much useful information and guidance as you can. Having an unbiased and outside perspective to lead the way is significant for success.
Do not Rely on Someone Else to Find Your Scholarship
Being a passenger in this recruitment journey will be of little help. You need to take the steering wheel and carve a path of your own. A recruiting guide might help you navigate your way; you are the one who has to drive it on your own and reach your destination. For instance, you play football in school, relying entirely on your coach and his college football recruiting tips can be a mistake. Besides, contacting college coaches is your responsibility. Take the initiative and become the primary contact for your recruiting coaches. Seeing students reaching out is rather impressive for them and makes their decision process easy.
Conclusion
While looking for suitable college sports, its evaluation on athletic programs is not enough. Dig deeper into their academics and grading requirements. As long as you are keeping realistic expectations and have a plan in place, you are ready to conquer any challenge that comes your way.
Copyright © 2023 Completesports.com All rights reserved. The information contained in Completesports.com may not be published, broadcast, rewritten, or redistributed without the prior written authority of Completesports.com.