Calgary is a great city known for the Calgary Stampede that happens every year and the incredible views and easy living that comes with being here.  If you're into sports, you might not be sure if this is the town for you: but Calgary has more than its fair share of awesome sports teams.
These are the top sports and teams enjoyed here: and why Calgary is so competitive!
Calgary is an Active Town
Calgary is one of the most vibrant towns in Canada.  Not only because it's so near one of the skiing capitals of the world, but also because it offers a lot of sports and events that keep people excited and in motion.  From Two national hockey leagues and two soccer clubs that are nationally recognized: it's no surprise, this town keeps active.
Although most people know about Calgary's reputation because of its hosting the Olympics and being the key location of the movie Cool Runnings, this city has a competitive air to it that you can only experience in person.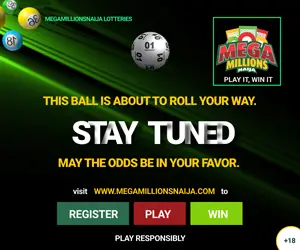 Related: Why Sports Fans Love Living In Philadelphia
Lacrosse
Lacrosse is quickly growing into one of the most popular sports in Canada, and there's nothing slowing it down any time soon.  Calgary is represented by the Calgary Roughnecks, a team that's beyond interesting to watch.  Their incredible teamwork and fantastic speed make it so fans move and grab up Calgary homes for sale so that they can watch their team play as often as possible.  This is an incredibly competitive team, and when you're in the crowd, you can feel the energy throughout the entire field.  Everyone loves watching them live: so their games can't be missed!
Hockey
Hockey is the most important sport to most Canadian fans.  It combines an incredible skill on ice with fantastic balance, strength, and brute force.  Calgary has two fantastic teams that play on the national level.
The Calgary Flames represent this city in the National Hockey League, allowing it to compete against both Canadian and American teams.  The Calgary Hitmen are the Western Hockey League team that also delivers a strong fight, and although they're less known still offer a fantastic game to watch every time.
Both are awesome teams to watch, and the fans go wild every time they hit the ice.
Football
There are two fantastic soccer clubs that call Calgary home.  Also called football clubs, depending on which area you're in, the Calgary Stampeders are Calgary's Canadian Football League and are a strong group of individuals that are skilled and fast on the field.
The other Calgary football team is the Calvary Football Club.  This team is a professional club that plays all over the country and is extremely competitive.  Their fans are diehard and often travel along with them to try and catch as many live games as possible.
If You Want to Join Fellow Fans: Go to Calgary
If you want to enjoy being a part of a fan community and cheering for teams that know what they're doing, it's time to consider moving to Calgary.  You'll meet countless people who think the same way you do!
Copyright © 2021 Completesports.com All rights reserved. The information contained in Completesports.com may not be published, broadcast, rewritten, or redistributed without the prior written authority of Completesports.com.