In another 'ovation' move and in-line with the club's slogan of DARING TO DO MORE, Vandrezzer FC aka Lions of Naija are set to partner with UK-birthed International outfit, Ovation Media Group.
Despite the lockdown phase, Vandrezzer FC have continued to digitally project it's activities ranging from rendering financial,medical and moral palliative support to players,staff, government parastatals,ex-internationals, journalists as well as the general public at large. No wonder she exceptionally stands out as the best Digital Football club in Nigeria as enumerated by RESULT Sports and Digital Sports Africa.
In another distinct move at portraying its rainbow uniqueness, Head of Media and Marketing Department George Essien hinted on the club's planned media partnership with Ovation Group.
"A virtual meeting was held between the President of Vandrezzer Group, Joe Udofia & Ovation Media group, Dele Momodu and an agreement has been reached in principle, but official signing should take place sometime this month afterwhich an official press release will be sent out to this regard".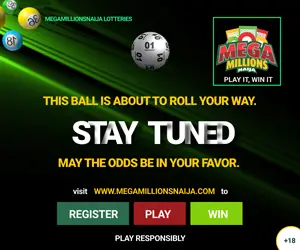 Essien further hinted on what the partnership deal will cover:

Read Also: Akpeyi Ruled Out For Rest Of Kaizer Chiefs' Season With Concussion
"Ovation Media Group will be media partners of Vandrezzer FC as well as the Official Print Partners of the club, responsible for Printing of Match Day programmes as well as feature regularly on Ovation Magazine".
A careful check on social media further confirmed the soon-to-be announced partnership as CEO of the Ovation Media Group Chief Dele
Momodu, a tried, tested journalist and high-profile Editor took to his Instagram page doning the Vandrezzer FC Jersey while also announcing the AkwaIbom based club as the club he supports alongside Arsenal FC.
Momodu joyously enjoined the public to be on the lookout for Vandrezzer, accompanying the message with chants of Vandrezzer:
"Vandrezzer is my new team alongside Arsenal. This is the next biggest thing in Nigeria,watch out for us, you'll see us! Big, Big club"
Ovation Media Group comprising Magazine,online,TV stands out till date since the launch of Ovation Magazine some 28 years ago and is known for dissemination of information with crisp, clear pictures and
well-crafted prose.
Ovation Magazine is published in 12 countries of the World,scripted in 10 universal languages that boasts of over 1,000 readers daily.Today, it is still the only bi-lingual celebrity journal on the continent.
Copyright © 2021 Completesports.com All rights reserved. The information contained in Completesports.com may not be published, broadcast, rewritten, or redistributed without the prior written authority of Completesports.com.