If there is something virtually all football pundits in England and the rest of the world agree to, it is that Arsenal needs to find a way back into the UEFA champions league this season if they want to really have the money to spend in the transfer window come the summer. It is a given that owner Stan Kroenke will never invest his personal money in the club hence qualifying for Champions' league group stage gives Emery and his broad room staff some more funds to spend.
With the way the current squad is, Arsenal do need to spend more than £100 million in the summer transfer window. This is as they need a centre back, a solid right back, a winger and a replacement for both Ozil and Ramsey. Unfortunately if the latest Arsenal news in the media in the last few days is worth taking seriously, Emery may not have more than £45 million to spend if he fails to qualify for the Champions league.
Even the bookmakers with the best odds are not supporting Arsenal to finish in the top four this season and rightly so considering how poorly they have performed in some of their games this season. According to former Manchester United star Gary Neville, all Arsenal fans can forget about finishing 4th in the Premier league this season.
"Unai Emery is doing the best job that he possibly could do. It's a squad that needs additions and it needs change.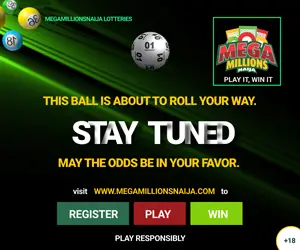 "He needs to sail that ship into shore, some need to disembark and the ones that he wants to get back on the need to sail back out to sea with him.
"This first season for him is all about working out which players are going to be on the ship next season and testing out different things.
"He's finding out a lot about his players all the time. For instance, Matteo Guendouzi was fantastic against Manchester
"He's 19-years-old and that was a really good performance. Emery can build around things like that.
"Pierre-Emerick Aubameyang is always a threat but with the rest of the team there's a lot to work on. It does need some change, but he will need time.
"He might even need all next season as well. We shouldn't really be rushing Unai Emery and Arsenal in respect of what he's trying to achieve at the club.
"Looking at the team I think sixth is about right to be honest.
"I watched Manchester United at Leicester and they look stronger now. When you look at Manchester United's forward line with Marcus Rashford, Alexis Sanchez, Romelu Lukaku and Anthony Martial, Arsenal haven't got that.
"Even in midfield United have got Paul Pogba, Nemanja Matic and Ander Herrera and they are now looking stronger at the back.
"Arsenal will end up sixth and it's between Manchester United and Chelsea for fourth and fifth."
The Gunners are currently seated 6th on the Premier league table and should the season end their way, their only hope of returning back to the Champions league is via the Europa league where Chelsea and Napoli appear on paper to be their most formidable opponents.
The good thing is that Chelsea who have a strong enough squad to stop Arsenal in the Europa league may actually want to focus on finishing fourth in the Premier league which may work to Arsenal's advantage.
However, Emery must also accept the situation for what it is. It will be delusion if the former PSG manager thinks he can still find his way into the top four as things stand. He needs to accept the fact that winning the Europa league is Arsenal's best chance of qualifying for Champions league next season and actually focus on that.
Aside this, the fans also need to lower their expectation. Wenger is a legend, he is the best manager the club has ever had and deserves praise but the truth is he left behind a squad that is not only poor in terms of quality but as well poor mentally. And if Emery is to correct that, he will need to be given support by the fans and the necessary time. Liverpool are currently the favourites for the title this season but it has taken Jurgen Klopp a lot of time to build the team to what it currently is.
Copyright © 2021 Completesports.com All rights reserved. The information contained in Completesports.com may not be published, broadcast, rewritten, or redistributed without the prior written authority of Completesports.com.