Following my article last week a social media platform of very prominent stakeholders, cutting across all sectors of sports, took up the subject matter.
One of the principals in the body that I erroneously referred to as WADA Nigeria, which is really the (Nigeria) National Anti-Doping Committee, NADC, published portions of the code of WADA (the world anti-doping agency) that all countries affiliated to it must use as their holy book whilst conducting tests for athletes.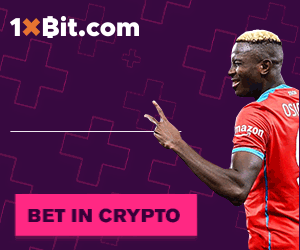 I am morally compelled to revisit the subject being aware that very few Nigerians know next to nothing about doping, fewer still are interested to know anything about it, and nobody appears to know everything about it.
Doping is of a highly technical, boring and complex nature that even this introduction is already confusing even for me the writer. I am saying so much without saying anything tangible. It is a truly complex subject.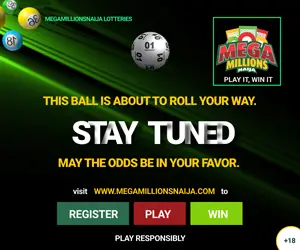 For practical purposes the complex WADA codes and handbook are reduced to a simple, functional lesson taught most athletes at one point in their careers or the other – "don't ingest anything without the prescription of a doctor".
Even in the most advanced sports cultures and countries, living by this simple mantra interpretes into a rat race between scientific researchers identifying substances to be banned and those creating substances that will escape the system.
This background is needed in order to properly situate the plight of Nkechi Akashili and the great injustice done her by the NADC.
Also Read: Saudi League: Ighalo Targets Winning Start With Al Shabab
I reported last week about a national basketball hero that had served Nigeria for a decade, and was subsequently used as a rag by some persons to save or boost their work that was condemned by an international assessment agency in the month of December 2018.
There are 3 parts to this story.
Part 1.
This is the reaction of one of the main actors in the 4-year ban imposed on Nkechi is as follows (taken from a social media platform posted by him):
"On the case of the anti-doping rule violation against our female National basketball player, the athlete in her submission claimed she was not feeling well after the game at the national sports festival in Abuja in 2019.
There was a medical stand right inside the hall of play. There is a sports medicine centre where she as a National player is up till now still having a medical record.
She didn't present herself at these two places but went as far as to Apo area to visit a pharmacy for treatment despite the fact that the state she represented came to the festival with medical team. We all know the distance between the Abuja stadium and Apo area in Abuja.
The main aim of the hearing panel is to make sure that Athletes are not unjustly treated but she did not say anything to convince the panel that the substance was not taken intentionally.
As stated in article 10.2.1 of the 2015 World Anti-Doping Code, 4 years period of Ineligibility shall be imposed. All efforts to make her give any reason to justify a reduction in the period of Ineligibility was not successful so the panel had to impose the sanction.
On the issue of Anti-Doping education, the athlete in question is a national athlete with records at the sports medicine Centre of the ministry had been given adequate education and information on anti-doping. The national team doctors can testify. Responsibility for Anti-Doping education of athletes does not rest on National Anti-Doping Committee alone.
It is on record that NADC had organised anti-doping education for Presidents, Secretaries, and technical officials of all national sporting Federations.
Anti-Doping education and information is always being given to athletes especially when in national camp.
It is also on record that some sporting Federations had organised anti-doping education and information programmes for their athletes and Athletes support personnel. The Presidents of Handball and Badminton are members of this great family and can confirm this information.
Consultants to any sports club is an athlete support personnel and are expected to know the importance of providing their athletes with necessary anti-doping education and information.
My submission please".
PART 2.
The following is roughly Nkechi's story.
The National Sports Festival of 2018 was a hurriedly arranged one in Abuja. because The State billed to host it could not and the National Council of Sports decided to take it on and organise it. It held between December 6 and 16, 2018, at the height of the dry and dusty harmattan season. (Pls take note of the dates and the season).
Nkechi lived in Lagos, and was a player for Firstbank basketball club. As with most other athletes representing the different States she was recruited as a 'mercenary' to represent Rivers State at the festival. This practise is now the in-thing during the festival that had lost its original purpose and was now a jamboree for all where money is made by all. Its objectives have been completed defeated until the current effort by a more visionary sports leadership.
Nkechi joined the basketball team one day to the start of the competition, straight from her national assignment at the basketball World Cup somewhere in Europe.
She flew into Abuja with her national team mates who had also been hired. When they arrived, the hostel where the female athletes of the Rivers State contingent were kept was not only full, it was unbefitting for national team players coming straight from Europe. 4 of the late comers were allowed to stay in better accommodation, at their own cost. The 4 girls stayed in Àpo area and commuted daily to the stadium to take part in their matches that went on without any hitch. These matches were played outdoors in the dusty atmosphere of Abuja in December. Her team did not complain about distance from Apo to the stadium.
The girls played from the 6th to December 14th, the night a urine sample was collected from Nkechi Akashili for the first time in her life in Nigeria.
3 months later she was called and told that her taken sample tested positive for a banned substance. She was invited to Abuja to come and explain where the substance could have come from. She would not know, of course. They asked her what drugs she took during the time. She ransacked her mind, recalling that she caught cold and catarrh from inhaling the dust at the time in Abuja. She had stopped on their way home one night after one of the games, and had bought a medication for cold.
Did she get a prescription for the medication from her doctor? No. She erred, of course. The panel chose not to believe her story. She could not have left the stadium where doctors were and 'travelled' to Apo (also.in Abuja) to buy a cold medication.
So, she was banned not because they checked the product she used and confirmed they actually contained the banned substance in her urine sample. Not because they showed her the test results from the laboratory the committee used to prove that the substance found is consistent with the substances listed in their technical manuals, and in the quantity prescribed for punishment.
Their verdict and draconian punishment were hinged on the panel's acceptance or not of the poor girl's testimony of where she claimed she stayed during the festival. Pls read the reaction in.part 1 of this article again. The panel chose not to believe her. They applied maximum punishment and condemned her to hell.
PART 3.
This is another untold story of the NADC as deduced from the literature on their website about events during that same period in December of 2018.
On November 15, 2018, an independent agency of WADA, called the Compliance Review Committee (CRC) asserted that Nigeria's NADC was not compliant to the strict implications of its testing programmes.
WADA immediately contacted the NADC about the assertion and gave the country 21 days to respond, drawing its attention to Article 10:3.1 of the International Standard for Code Compliance by signatory countries which included Nigeria.
On December 11, 2018, following Nigeria's non-response to the charge, meaning an admission to the charge, WADA announced that Nigeria's NADC was non-compliant to its code and removed Nigeria from compliant countries and halted Nigeria's participation in anti-doping activities in the world until Nigeria fulfilled listed conditions and fixed the lapses found.
My take.
The NADC officials at that period started to run from pillar to post to clear up the mess they and the country were in.
On December 14, 2 days after the 'suspension' ( thats what WADA's announcement tantamounts to), Nigerian officials carried out the 'illegal' act of testing Nkechi and other Nigerian athletes at an inconsequential festival, the results of which they used to polish their blighted reputation. The more athletes they caught the more they would convince WADA that NADC was now serious and compliant. The sacrificial lamb was Nkechi, banished to 'hell'.
That's the story. It is preposterous. A Nigerian body whose activities were condemned by an international assessor, uses the same shambolic process to test and determine the fate of innocent Nigerian athletes, and turned their lives into one of shame and penury.
The NADC 'cleaned' up its 'dirty' house, and got WADA to remove Nigeria's name from the list of non-compliant countries on February 21, 2019.
I am not a legal person. Marketplace justice tells me that this act against fellow Nigerians is unjust and possibly illegal.
What is fair is that the Honourable Minister of Sports, whose office is not involved in all this shenanigans, must wade into the matter immediately and conduct an independent investigation of what happened in December of 2018.
From the reactions I have received from some lawyers and civil society and advocacy groups, Nigerian sports may be heading to several courts all over the country to settle many issues that the administrators threatened should not be taken there. Stakeholders now know better. Every unfair act shall be challenged in court.
The entrails of sports administration may soon be opened to public scrutiny. The stench may not be good for the nostrils of decent Nigerians.
As for Nkechi Akashili's matter, it is surely heading back to courts to be tested, to seek and get a fair hearing and justice that the NADC denied the poor girl.
The elements may b finally intervened in the affairs of Nigerian sports and Nigerian athletes.
Copyright © 2021 Completesports.com All rights reserved. The information contained in Completesports.com may not be published, broadcast, rewritten, or redistributed without the prior written authority of Completesports.com.