Governor Nyesom Wike of Rivers State on Monday received the Torch of Unity with less than two weeks to the commencement of the 20th National Sports Festival (NSF) in tagged Edo 2020.
At a brief ceremony held at the magnificent Alfred Diette-Spiff Civic Centre in Port Harcourt, Governor Wike, represented by the Commissioner for Sports, Boma Iyaye received the torch from the South-South Zonal Coordinator, Federal Ministry of Youth and Sports Development, Sylvester Essiet.
Governor Wike, while welcoming the Ministry officials, emphasized once again the state's leadership role as a stakeholder in the Sports Festival history.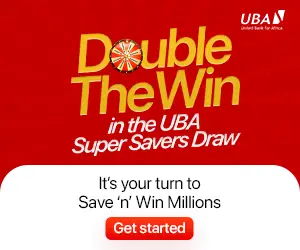 "This torch is one of the keys to the hosting of the National Sports Festival. As you are all aware, Rivers state is a major player and stakeholder in the affairs of the NSF. We are always counted among the best when it comes to the National Sports Festival. We also know that the National Sports Festival is like the Olympics of Nigeria," said Governor Woke.
Also Read: Joshua Talks About Egusi, Pounded Yam As He Meets With Queen Of England
"It goes a long way to bring unity among our youths. It binds our youths and encourages our youths."
He assured the state's athletes of all necessary support ahead of the Festival, insisting that the state will not be going to Edo to participate alone but to make a good showing.
"We're not just prepared to go and compete in Edo 2020, we will make sure we are counted among the best in the comity of States," Wike stressed.
Also present at the torch-receiving ceremony is the new Permanent Secretary in the state's Ministry of Sports and President, Sports Writers Association of Nigeria (SWAN), Honour Sirawoo; officials, coaches, and athletes in the ministry.
The torch has since continued its journey to Bayelsa State.
After the ceremony, both the commissioner and permanent secretary proceeded to the Board Room of the Civic Centre for the inauguration of the state's Steering Committee for the Sports Festival headed by Honour Sirawoo.
Copyright © 2023 Completesports.com All rights reserved. The information contained in Completesports.com may not be published, broadcast, rewritten, or redistributed without the prior written authority of Completesports.com.