In the past nine years, Bayern Munich has successfully defended the Bundesliga title. Now, with the start of a new campaign, they expect to make it 10 years. Newcomer Julian Nagelsmann comes highly recommended and is predicted to lead the German team to another successive title following in the steps of their former manager, Hansi Flick.
However, if preseason showings are anything to go by, the Bundesliga giants have started rather slowly under the new management. This leaves Nagelsmann with a considerable amount of work in the little time before the season begins in earnest on 13 August 2021.
Previous seasons
Under Flick, Bayern Munich enjoyed a successful campaign in the 2019/2020 season, winning the Bundesliga treble and the DFB Cup. However, their most astounding achievement of the season was clinching the UEFA Champions League crown — an event that marked the unveiling of talented league players such as Joshua Zirkzee and Jamal Musiala.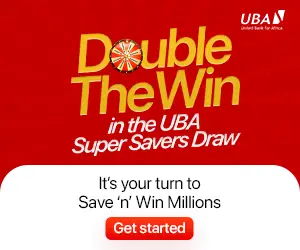 Both players had shown promise on the German team, and their Nigerian descent quickly came into the spotlight. This earned them the adoration of fans from West Africa, who will doubtlessly be on the lookout for Zirkzee and Musiala going forward. To this end, no one will be surprised to see their fans betting on German football from Nigeria.
With these achievements and more in the final periods of Flick's management, even with a contracted season, Bayern managed to win a ninth title, taking their total to 31 championships. The outstanding Pole, Robert Lewandowski, was also in superb form, playing a pivotal role in the outcome of the season. Bayern only lost four times in an otherwise successful season and narrowly missed defending their Champions League and DFB Cup titles.
New coach, new system
Bayern Munich contracted Julian Nagelsmann to succeed their outgoing boss, Hansi Flick, at a world record fee. The young manager was poached from rivals RB Leipzig, making a promising move to the club of his dreams. Nagelsmann admitted to being a fan of the German team and had idolized midfield dynamo, Mehmet Scholl, back in the day. However, he turned to coaching after suffering a career-ending injury.
The new coach brings a remarkable reputation to the table at only 34 years of age, having experienced successful seasons with other German teams such as RB Leipzig and Hoffenheim. With these results, Nagelsmann became one of the most sought after coaches across Europe in recent seasons, particularly among many elite clubs.
However, a move to Bayern had always been in the cards since the end of Carlo Ancelotti's stint in 2017. Nagelsmann chose to bide his time, taking things one step at a time until he felt ready for the big leagues. After an impressive stretch with Hoffenheim, it was not long before Leipzig came calling. Nagelsmann successfully worked his charm with the new team within a few seasons, helping them earn an appearance in the Champions League before bowing out in the semi-finals.
Despite boasting an impressive career, Nagelsmann has not won any major trophies since becoming a coach in the German football league. However, with his move to Bayern Munich, it seems like that might be about to change.
Is a 10th title in sight?
Whether Bayern Munich will be able to manage the demands of consecutively winning the division title without slipping up has been a source of debate for years. While nine consecutive titles are proof that the German team can go on as long as they want, a 10th title is still conceivable.
Having some of the world's best players, such as Manuel Neuer, Robert Lewandowski and Thomas Müller, can help make the possibility a reality. Moreover, with other outstanding players like Kingsley Coman, Serge Gnabry and Leroy Sane all raring to go and the developing talents of Jamal Musiala and Alphonso Davies, a 10th title may be in sight.
With the recruitment of a manager like Nagelsmann, and one of the most exciting centre backs of the league, Dayot Upamecano, Bayern have enough to defend their title. The loss of Jerome Boateng and David Alaba, while felt, will have little consequence on the team's performance.
Additionally, now that rivals RB Leipzig and Borussia Dortmund having lost a top-class defender (Upamecano), a first-rate manager (Nagelsmann) and creative playmaker (Jadon Sancho), Bayern may just have the necessary edge to snag a 10th division win. The first game of the new season begins with the DFL Super Cup match against Dortmund, which will allow Bayern to prove themselves as the team to beat.
Copyright © 2023 Completesports.com All rights reserved. The information contained in Completesports.com may not be published, broadcast, rewritten, or redistributed without the prior written authority of Completesports.com.