11 Business Nuggets Introduction;
This year, the Super Eagles of Nigeria participated in the African Cup of Nations (AFCON) a biennial competition organised by Confederation of African Football (CAF), haven won the title for a third time in 2013.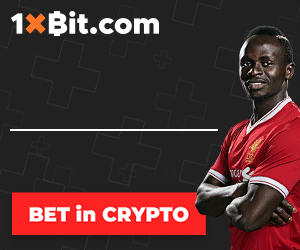 The memories of that victory is quite vivid in my head as I was at the Nelson Mandela stadium that faithful Sunday evening. The whole stadium was agog as Sunday Mba netted a last gasp winner for the Super Eagles. It was the battle of the Titans that night as Burkina Faso tried in all futility to get back
from the goal deficit.
Coming into this year's AFCON the Super Eagles had evolved and were looking like the favourites, we have come into the tournament as underdogs haven won all our qualifying matches in the run up to the competition. Bright and rising stars from the English Premier League and Spanish La Liga made the list of promising stars who had AFCON 2019 to prove their worth.
All went in their favour till the Semi Final match between the Super Eagles of Nigeria and Algeria, as Manchester city winger Mahrez was the difference between the two sides. That ended our cup expectations and saw us settle for bronze medal at the expense of Tunisia.
In today's tumultuous business environment we can use the performance of the Super Eagles of Nigeria as a business case to analyse how we can better manage our business and outperform our expectations. There was a lot of business lessons to be learnt from the Super Eagles performance, and shed light on how we can avoid the pitfalls on our journey to business growth and profitability.
The content of this book will not only guarantee business growth and profitability but also, will give you
an edge over your competition;
This is what you will LEARN;
Focusing on your unique selling points (Strengths)
Delivering on your KPIs effortlessly
Emotional Intelligence
Ethical Hacks to outwit your competition
Managing your business to profitability; Brick by Brick
Importance of adopting a savings culture
Building lasting wealth
Managing talents in your business and teams
There is a saying that if it is too good to be true, then it is probably not true. I believe this philosophy
100%. However this eBook evidently breaks all the protocols pertaining to its practicality. The knowledge in this book is worth over $5000 but I am giving it away for free.
Who needs this eBook?
If you have a business and you are struggling to distinguish from the what, when, where and how of your business; then this eBook is for you.
If you have not started your business and you already have a business concept; this eBook is for you.
If you are still battling with a business idea and yet to conceptualise it; then this eBook is for you.
Copyright © 2021 Completesports.com All rights reserved. The information contained in Completesports.com may not be published, broadcast, rewritten, or redistributed without the prior written authority of Completesports.com.