Athletes are always praised for their physical abilities and superhero-like stamina, but seldom does anyone ever talk about their mental or emotional states. Being a professional competitor provides plenty of motivation but it can also be incredibly stressful. That's why today's top athletes want fans to understand a few things.
5 things your favorite athlete wants you to know
Before you buy your tickets, head to the game, or flip on the TV, here are five things every athlete wishes you would know:
#1. Even the most disciplined athlete has bad days too.
We all have good days and bad days. Even our favorite sports stars experience an eb and flow in their moods and physical health. They're only human, which means they're not always going to perform like a machine. If more fans understood that, they'd remain loyal to their favorite athletes despite the ups and downs of their careers.
#2. There's a thin line between the love of the game and mania.
Being a big fan is one thing, but athletes don't appreciate obnoxious or awkward exchanges. They love having devoted followers but fear dealing with fans who have mental illness or mania. So, when meeting your favorite sports star for an autograph, try to respect their space and privacy. That way, they'll feel more comfortable about meet-and-greets in the future.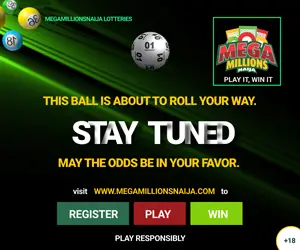 #3. Your support goes a lot further than you think.
Athletes thrive off of their fan's support, even if their words and actions don't always show that. Professional sports players are usually under a lot of pressure to perform in a certain way, which means they can't always express themselves honestly. Understand their obstacles and then try not to take things so personally. If possible, leave positive comments on their social media.
#4. They get tired of always being in the spotlight.
Even the most dedicated athletes like to have a day off every now and then. Their professional and personal lives are always being examined under a microscope, meaning they can't enjoy some of the things other people take for granted. So, pro athletes often go on vacations or refuse to interact with the public for a little while. It's normal.
#5. Social issues aren't their main concern.
The public expects more and more out of our athletes, including involvement in important social issues. That's because they're seen as role models. But their expertise is in sports, not socioeconomics. Most athletes just want to enjoy the game for the competitive sport that it is without having to state their position on controversial matters. In fact, being forced to do so can cause major mental health problems.
BONUS: Many athletes are very superstitious.
You've seen the sports movies where the athlete wears the same socks for a month because he thinks it helps him win games. Well, the that's not so far from the truth. Many pro sports stars are extremely superstitious. So, some of their thoughts, words, or behaviors may seem strange to fans.
Related: Can A Sociopath Become A Great Athlete?
How to be a better sports fan
You can be the best sports fan ever if you maintain a healthy balance between loving the game and giving the athletes privacy and respect. Simply enjoying a sports star's performance is not enough to prevent issues on either side. Instead, there must be clear boundaries and compassion from both parties.
If you've become pre-occupied with sports to the point that it has disrupted your life, or if you experience symptoms of anxiety or depression while watching games, reach out for help as soon as possible. It's okay to love sports, but you shouldn't have to deal with mental health problems because of it. And if you're a professional athlete suffering from a mental illness, speak out against the stigmas to help establish unity between you and your fans.
The final score
Don't let your love of sports get in the way of your favorite athlete's performance. You can support their career in many different ways, including being respectful of their unique situation. Professional sports stars live under tremendous pressure on and off the court, so they need their fans to understand the nuances of their position.
Copyright © 2021 Completesports.com All rights reserved. The information contained in Completesports.com may not be published, broadcast, rewritten, or redistributed without the prior written authority of Completesports.com.