Veterans and casual fans know that a baseball game comprises numbers, meaning that statistics play a significant role in handicapping baseball. Of course, numbers also play a significant role in other sports like basketball and football, but these statistics hold a more significant impact on the teams and players in baseball.
You may ask yourself, how do I handicap in baseball? That's easy. The only thing you need to do is research. You'll commonly see in your research that people have different views and opinions on which stat is best in handicapping baseball.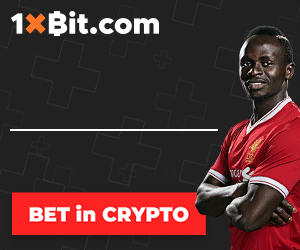 Not only that, there are a lot of statistics being thrown around by veterans and beginners alike that it might make you confused as to which of the stats they are saying is the most important.
That said, picking out the best stats to focus on can be a real struggle. However, we took the time to compile some of the most crucial stats you should focus on to increase your chances of winning in every bet you take. Here are stats you should consider before every bet.
Related: Sports Are Back: Let's Get Some Wednesday Baseball Picks!
Right/Left Handed Pitching Splits
Baseball is a tricky game with many factors that should be considered to determine who will win a game. One factor that is quite common among baseball enthusiasts but is overlooked generally is that a player or a whole team plays differently on how the pitcher throws the ball.
Though it is a particular stat, having left or right-handed pitchers can break down a whole team's defenses. But, since most players are right-handed, this doesn't bother bettors at all. But always remember that there are teams in the MLB that do poorly against a right-handed or left-handed pitcher.
Home/Away Records
Analyzing the home/away record of a team is a simple thing, really, but it's way more than that in reality. It's a good start to look more into a team's or a player's performance, in or out of their stadium. To make the most out of this stat, you can look at the hitting and pitching figures.
Some people look at the wins and losses of a team and be done with the stat. However, just looking at these numbers doesn't tell the whole story. If you look at these numbers a little bit deeper, you can find patterns and trends among the records that can help you with assessing their future performance.
WHIP or Walk + Hits Per Inning
The majority of casual baseball fans and even bettors focus more on a pitcher's ERA or earned run average. It is the average runs given up by a pitcher per 9 innings. It is calculated by dividing all the earned runs that are allowed by the number of innings pitched. The result would then be multiplied by 9.
If you look at the stat closer, you will get the gist of how the pitcher does in a pitching matchup. However, it doesn't tell the whole story. This mostly because there are certain situations that a pitcher encounters that make his ERA worse than how he performed during a match up.
On the other hand, WHIP is a more reliable way of telling how a pitcher does in regards to runs. Instead of focusing on ERA that only focuses on the earned run average, focus more on WHIP that calculates how much hits and walks a pitcher gives up per inning. The more runners that a pitcher allows on base, the more likely he is to give up on a run.
Stolen Base Success Percentage
Stolen bases stats aren't as big as they were before. That may be the case, it's still an excellent offensive tool for many teams, making it an important stat that you also should consider when betting on the FanDuel Daily Fantasy.
Calculating it is simple. All you have to do is to compute the success average against each catcher in the field.
Always remember that in a close game, each stolen base is of significant value for the offense. Just as the stolen bases success percentage is essential, the caught stealing stat is as well. The caught stealing percentage is pretty similar to the stolen base success percentage, albeit a little different, of course. It focuses more on a player's caught stealing average. The higher the percentage, the more inefficient a player is in terms of stealing bases.
Takeaway
Of course, there are many more advanced stats that you should look into when it comes to baseball. However, the factors mentioned above can be considered crucial when you accurately predict how a team or a player does in a particular matchup. Once you have this information, you can use it to win bets with that specific game.
Copyright © 2021 Completesports.com All rights reserved. The information contained in Completesports.com may not be published, broadcast, rewritten, or redistributed without the prior written authority of Completesports.com.