While there is hardly any part of normal life that has not been hit by the coronavirus pandemic, sports has been one of the worst-affected sectors. Leagues and tournaments have been postponed or cancelled all over the world, with some very high-profile casualties among them.
Even the Olympics were not spared, with this year's Tokyo Games being moved back by a year. As such, it has been a difficult year for sports leagues, organizers and players, with many teams having to enforce pay cuts for their employees to stay afloat, and quite a few teams across sports going bankrupt in the absence of live matches.
It was in this backdrop, that the 2020 season of the Canadian Football League was officially called off earlier this month. While there had been speculation that we could see a shortened season this year, the decision was ultimately made to cancel the 2020 season and focus on 2021. It had been made clear that the league would need government assistance to stage a shortened season, and had been in talks with Ottawa for a $30 million interest-free loan.
This was a reduction from the $44 million which had been requested originally, and even then, the lack of secure funding forced the board's hand in cancelling the 2020 season. The CFL had approached the Canadian government for up to $150 million in financial aid back in April. Discussions did not bear fruit, while a commercial loan was deemed too expensive for the league to consider.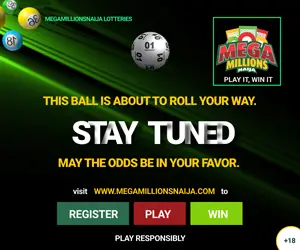 Also Read: Bolt Tests Positive For Coronavirus
The league's decision was based on the fact that teams would have faced large losses if they played in 2020 in the absence of fans, and this financial hit could be too severe for the league to survive into next year. A shortened league season would have seen teams play six regular-season games, one-third of a normal campaign. Games would have been played in Winnipeg, with players being placed in isolation.
This decision will be a hit to many supporting and ancillary industries, not least the sports betting industry, which has been reeling in the absence of any live sports over the first half of the season. Many online casino sites in Canada were hoping that the resumption of the season would have seen many fans flock to sites to place bets, but it was ultimately to no avail.
However, players will not be left adrift without funding. Two days after the decision was made to cancel the 2020 season, the CFL and the CFL Players Association arrived at a tentative agreement for benefits to be paid to players. Under the terms agreed, 441 players under contract will become eligible to receive Canadian Emergency Wage Subsidy payments with retrospective effect from July, and this system will be in place till at least December, or even longer if the program is extended.
The CFL had been using the program since March to pay some non-playing employees, but it will now use assistance to pay players as well. Players will also have their medical coverage extended till the 2021 training camp. They also have the option of choosing to be released from their contracts immediately if they are in the last year, although medical coverage will be lost in that scenario.
Certain players may choose to take this option up if they can pick up a spot in an NFL roster. NFL teams are currently in training camps, with the roster having been reduced to 80 players from 90. However, practice squads have been increased to 16 players, which could mean that CFL players with specific skills could come in on short notice and get picked up by NFL teams.
Copyright © 2021 Completesports.com All rights reserved. The information contained in Completesports.com may not be published, broadcast, rewritten, or redistributed without the prior written authority of Completesports.com.