Benedict Akwuegbu says it will amount to 'national shame of the highest order' if Nigeria and indeed Nigerians fail to help Samson Siasia raise the needed fund to clear his name following the ban slammed on him by FIFA on allegations of match fixing, Complete Sports reports.
On Friday, August 16, 2019, FIFA said the Adjudicatory Chamber of their Independent Ethics Committee found that Siasia was 'guilty of having accepted that he would receive bribes in relation to the manipulation of matches in violation of the FIFA code of Ethics'.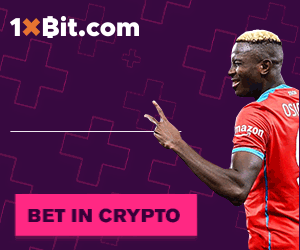 Siasia, 52, with 51 caps for Nigerai, denied any wrongdoing in the allegation.
Insisting on his innocence, Siasia launched an appeal at the Court of Arbitration for Sport, CAS, in Lausanne, Switzerland, in a bold bid to upturn the life ban from all forms of football related activities.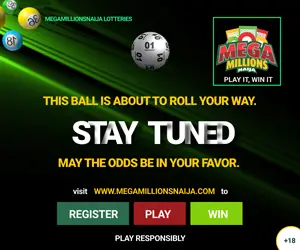 But CAS' standing rule stipulated Siasia must deposit 100, 000 Swiss Francs, an equivalent of N36.4m in legal fees before his case could be entertained.
Also Read: BB Naija's Erica Vs Super Eagles' Siasia: Is The Labour Of Nigerian Heroes Now In Vain?
Siasia's inability to raise the money has forced the case to suffer several postponements before the emergence of Coronavirus Pandemic that shutdown sporting and economic activities since March this year.
CAS has now slated October 6 for the hearing of the case.
With less than four weeks to the commencement of the hearing, it appears Siasia has not raised the amount despite his spirited appeals to Nigerians in the past 13 months.
And with the stark reality of Siasia being shut out of his means of livelihood, the game he played and loved with passion, Akwuegbu has declared that Nigeria and Nigerians will cover their faces in shame if they fail to support Siasia with the funds.
While Siasia who has won medals for Nigeria, both as a player and coach, is practically begging Nigerians to remember the joy he has brought to their homes with his exploits on the football pitch, has raised $616 in almost 10 months through the crowfunding platform, Gofundme, Erica Nlewedim who was kicked out of BBNaija season 5 Lockdown edition, for failing to keep to its code of ethics has raised $23,691 from 'appreciative' Nigerians as at 7.05pm Wednesday, September 9, 2020.
"It's a shame, a big shame of the highest order on the nation if Siasia is abandoned at this his greatest moment of need," Akwuegbu told Complete Sports from London.
"This is one person that has given his utmost patriotism to his fatherland. As a player, Siasia represented this country at youth and senior levels.
Also Read: FIFA Ban: Why We Must Support Samson Siasia –By Complete Sports, Completesports.com and NaijaSuperFans.com
"He helped Super Eagles conquer on several fronts, including the Tunisia '94 Nations Cup win, scored in Nigeria's first FIFA World Cup finals tournament in USA.
"As a coach, it's on record that Siasia took the U-20 Flying Eagles to the silver medal finish at the U-20 World Cup, Netherlands 2005.
"Have we forgotten how he nearly won the men's soccer event gold medal at Beijing 2008 Olympic Games in China?
"Take a look at the number of players this man has produced for our country. Or how he has coached virtually all the cadres of our national teams!
"Why must he be rewarded this way? Why? Or are have we, in our usual attitude, passed a judgement of guilt on him?
"Why can't we defend one of our own? Can't we stand up and defend him no matter what?
"Siasia is a household name in Nigeria and we should make him realize he has not been abandoned," Akwuegbu pleaded.
By Sab Osuji
Copyright © 2021 Completesports.com All rights reserved. The information contained in Completesports.com may not be published, broadcast, rewritten, or redistributed without the prior written authority of Completesports.com.