Thirty five years after Nigeria's Baby Eagles, (now Golden Eaglets) blazed the trail by becoming the first winners of the FIFA U17 World Cup staged in China in 1985, one of the players, Imama Amapakabo, has revealed exclusively to
Complete Sports that the triumph brought his freedom to fully take to football.
Amapakabo told Complete Sports in Umuahia on the sidelines during his unveiling as the eighth Abia Warriors' coach, that on return from the World
conquest in the Asian country, China, his parents' perception about football completely changed.
"That was when I began to enjoy the freedom of playing football," revealed the smart-speaking coach.
"My parents' perception about football changed. They began to allow me to go out and play football.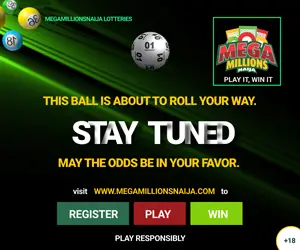 "Before then, I would always sneak out to play football and you get the beating of your life when you come back home.
"Back then, who are you to mention going out to play football before your parents?"
Amapakabo was The Baby Eagles' reserve goalkeeper, behind Lucky Agbonsevbare at the tournament with coach Sebastine Brodricks-Imasuen as head coach.
On return from that global teens' festival of football, the then Nigerian Head of State, Major General Muhammadu Buhari announced a N1000 shares
in the Central Bank of Nigeria, CBN, for each of the players,and a street named after them in their respective State capitals.
"Yes, a street was duly named after me in Port Harcourt and it's still there," Amapakabo added.
Complete Sports understands that
Amapakabo was an upfield player before turning to a goalkeeper in dramatic circumstances.
Also Read: CAF Thumbs Up Egbo Over Tirana's Historic Feat
"That's a story for another day," he
quipped, slyly.
Since after writing his name in gold on the World stage, Amapakabo has never looked back, amassing a haul of trophies both as player and Coach.
The most significant of such trophies arrived in 2016 when he guided Enugu Rangers to win their seventh domestic league title.
"Winning the 2016 league title for Rangers was what many never thought or dreamt of that could be possible but in the end, it became
possible.
"Reason was that everybody connected one way or the other came into a level playing field.
"It sat nicely on my CV at Rangers – as a coach who came and delivered the trophy. Truth is that my personality precedes my person.
"When I was coming here (at Abia Warriors) everyone was like saying, he's back in the league and he's going to win the league again".
After his unveiling as Abia Warriors new technical helmsman, the Okrika, Rivers State born young gaffer told Complete Sports what he's bringing to the Warriors' fold.
"Everyone knows my coaching philosophy. Everyone knows that l'm an apostle of attacking football, that I love and never compromised playing smooth, entertaining and result-oriented football.
"Any team I handle, no matter where, I always want to play. I always want to enjoy football. I always want to answer the question that, look., I saw the goal coming, everybody in the stadium saw the goal coming.
"We cook it. When it's done, we serve it on the plate. Everybody around the stadium would perceive the aroma that this is a wonderful egusi soup that's being cooked, or that this is a wonderful ogbono soup that's being cooked..
"You perceive it and know that it is happening. That's me, that's my philosophy that I want to bring to the table at Abia Warriors.
Amapakabo took time out to walk round the Umuahia Township Stadium pitch prior to his unveiling. He said the pitch determines how well a team plays.
"A lot of people have posted to me about the pitch. That was why when I came, I walked round the pitch trying to feel the turf and see how it is.
"Even FIFA says in law One that the pitch is the most important determining factor as regards quality of a game. So, we have to see how best we can manage the pitch because what we want to achieve cannot be achieved if we don't work with Law One".
He disclosed that his mission in the club was to win trophies, stressing that he has found out after talks with the board and management of the club that they share same ambition with him.
"This is the reason I came here. If I had followed the calls that I had this morning, I wouldn't have been here. But l'm principled and stubborn too. I went to Maiduguri when everybody thought it
wasn't possible.
"I went to coach a team there (El Kanemi Warriors) and everybody said this boy is crazy.
"From Port Harcourt to Umuahia is two hours, plus or minus. I want to be closer home, that's the reason. Besides, after spealking with the board of Abia Wariors, I noticed that they are ambitious.
"And their ambition sits well with my body and that's why I'm here. They were able to convince me that they want to match words with action."
Amapakabo sounded tough, saying he would take a walk if players are imposed on him.
"I won't take that. I won't be here. I want to state this categorically clear that I, Imama Amapakabo is not one coach that will have players imposed on him. I won't be here [if that happens], I will just walk away, simple."
Amapakabo expressed delight with the progress of his former U23 Eagles players especially Kelechi Nwakali who has helped drive his Spanish Segunda side, Huesca, to Laliga promotion.
"I'm happy for him. This is time for everybody to begin to see and appreciate his full potentials.
"Same also for Victor (Osimhen) who has done so well for Lille in France. Going to Napoli is going to give him higher challenges that will bring out the best in him especially playing in the UEFA champions League.
"Overall, we had a good team in the U-23 Eagles squad but it's just that certain things didn't fall in place as shouid have been," Amapakabo stressed.
By Sab Osuji
Copyright © 2021 Completesports.com All rights reserved. The information contained in Completesports.com may not be published, broadcast, rewritten, or redistributed without the prior written authority of Completesports.com.