Among many sports, football is one of the most popular ones in Italy. Italian football has been successful not only domestically, but also internationally. In fact, Italy has won 4 World Cup titles and one Euro trophy. Italian clubs also won a lot of Champions League and Europa League titles. So there is no doubt that the country has some of the greatest footballers in the world.
Italian football – Serie A is famous in Europe and the world, with the presence of such famous big clubs as AC Milan, Juventus and Internazionale, and the presence of first-rate superstars like Cristiano Ronaldo.
Serie A may no longer be as revered as it once was because a number of match arrangements and scandals in Italian football hurt the league's reputation. One of the teams most closely related to corruption is Juventus. However, that was a problem in the past and it is still an entertainment tournament now. Serie A odds are extremely popular among bettors. The odds are available at Ku Casino bookies, stay tuned if you want to see the odds of Seria A at all times.
Related: Finidi: Why Super Eagles Lost To Italy At 1994 World Cup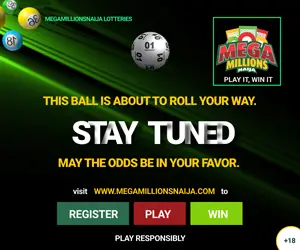 In this article, we will learn about the best Italian football players in history.
Follow up!
Sandro Mazzola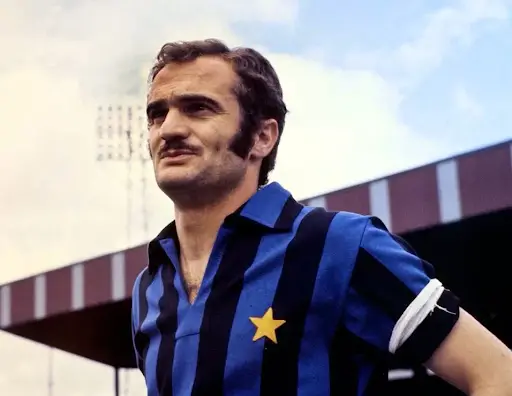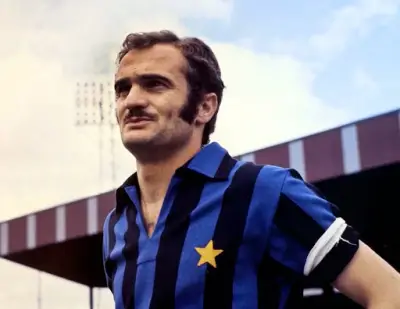 Sandro Mazzola is not only an Inter Milan legend, but he is also one of the best Italian football players of all time. Inter Milan was his only club and Mazzola played an important part in the dominance of the club from 1960 to 1967 in Serie A.
He could play in different attacking roles and helped Inter win the 1963-64 European Cup (Champions League) by scoring 2 goals. In his entire career, Sandro Mazzola had made 565 appearances for Inter in which he scored 158 times. Together with the club, he won 4 Serie A titles and 2 European Cups.
As a member of Italy national team, he represented 70 times and lifted the Euro trophy in 1968. He also helped Italy reach the World Cup final in 1970 when they lost to Brazil. Not to mention, he won top goal scorer of Serie A in 1964-65 and came in 2nd for the Ballon d'Or in 1971.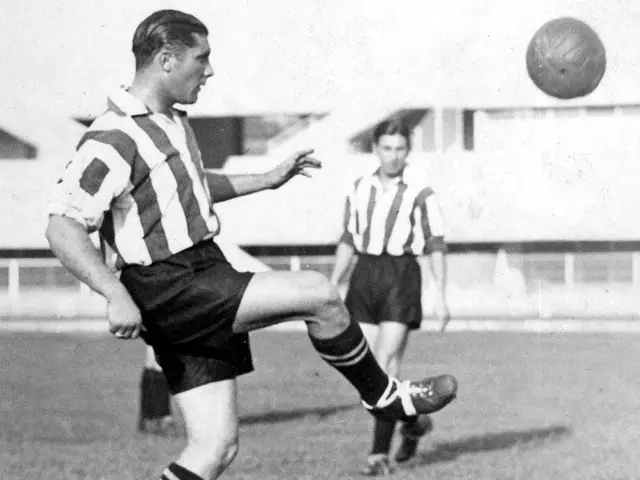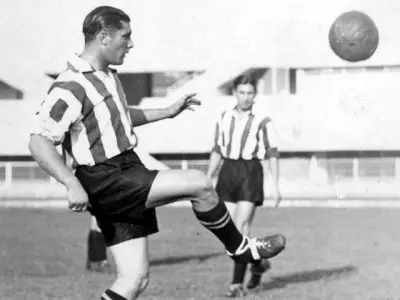 Giuseppe Meazza
Meazza is not only a great Italian player, but he is also the highest goal scorer of Inter Milan. During his career, Giuseppe Meazza contributed to a lot of achievements of Inter and AC Milan. That's why their home ground is named after him. Meazza was excellent at his elegance with the ball to dribble past plenty of his opponents.
In addition, he was 23 years old when he reached 100 Serie A goals, and became the youngest player to do so. That's undoubtedly an incredible record and it's amazing that he still holds it today. As an Inter Milan player, he appeared in 367 Serie A matches and scored 216 goals, which is the highest record in the history of the club.
Apart from his achievement in Serie A, Meazza also won 3 Serie A titles and a Coppa Italia. Not to mention, he helped Italy lift two World Cup trophies in 1934 and 1938. He is only behind Luigi Riva in the list of Italy's highest goal scorers of all time.
Unfortunately, his career was hindered due to the blood clot that he had when he was 29 years old. Given the fact that there are very few players who have the ability to achieve what he did at such a young age, he is absolutely one of the best Italian football players of all time.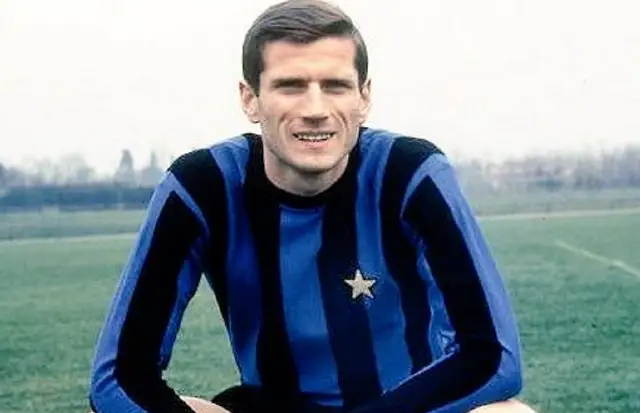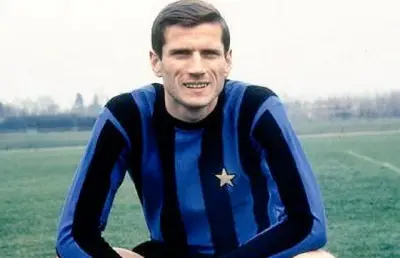 Giacinto Facchetti
Giacinto Facchetti was an amazing left back thanks to his technical ability, athleticism, pace, and stamina. He is another Inter Milan player in the list of best Italian football players in history. During his career, very few players could rival him in his position.
Facchetti was excellent at great shots. He often cut inside the box and took direct shots at the goal, which was impressive to watch. Inter Milan was his only club for 18 seasons and he had a huge impact on the club's victories in their era, including 4 Serie A titles, one Coppa Italia and the European Cups.
Facchetti made 95 appearances for Italy and he was a captain for 70 matches. Without him, it is hard to say Italy would win the 1968 Euro as well as reach the 1970 World Cup final. He had led his club and the national team to glory. And because of those achievements, he is one of the best Italian football players of all time.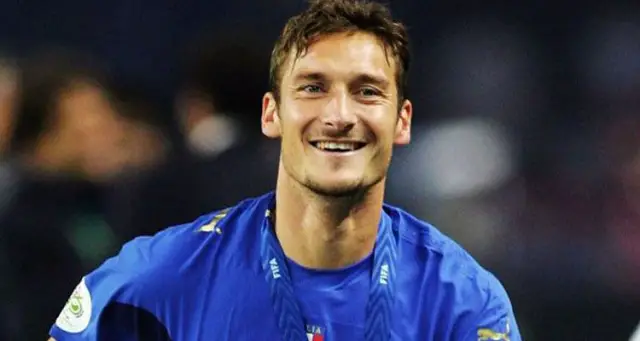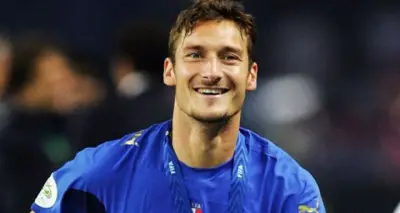 Francesco Totti
Totti spent his 25-year career playing for AS Roma and he is one of the best Italian football players with a solitary Serie A title, 2 Coppa Italia, 2 Supercoppa Italiana.
He could be a playmaker and a striker in the game and was able to dribble past all the best defenders. As he started playing for AS Roma at the age of 16 and spent his whole career there, he was known as a loyal and dedicated player in the world of football.
In his 618 games in Serie A, he scored 250 goals and became the second top scorer in Serie A of all time. He won the 2006 World Cup with Italy and a few Serie A Player of the Year or Goal of the Season awards. Not to mention, he won the European Golden Shoe award in 2007. Those achievements just prove that he is one of the greatest Italian players in the history of football.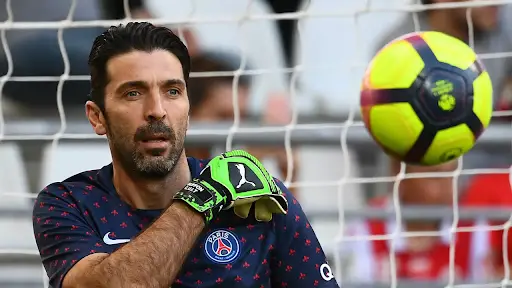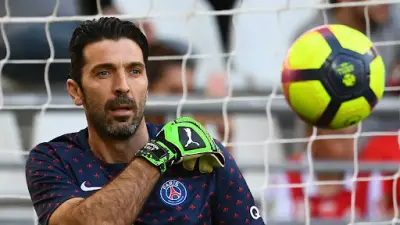 Gianluigi Buffon
There is no doubt to say that Buffon is one of the best goalkeepers in history. At the age of 42, he is still playing for Juventus. Although he is not as good as he was in his golden time, he has broken records to have the most appearances in Serie A. He has appeared in 649 games and of course more to go. However, the impressive figure is 296 clean sheets that he has got so far.
At the beginning of his career, Buffon was a young player of Parma. After winning the Coppa Italia and UEFA Cup with the club, he moved to Juventus with a record transfer fee of €52 million. Since 2001, he was a Juventus player for 17 consecutive seasons before taking a break and becoming a member of PSG in the 2018-19 season. Afterwards, he came back to Juve and has still been playing for the current champion of Serie A. Together with the club, he has collected 10 Serie A titles, 4 Coppa Italia titles and reached 3 Champions League finals. Unfortunately, he didn't win any of the finals.
Buffon is excellent at organizing the back-lines and he has had great saves. Throughout his career, not only is he an amazing member of his club, but he is also an important figure of the Italy's national team that won the 2006 World Cup.
Of course Buffon is one of the best Italian football players in history. He might even collect some more titles before his retirement.
Currently, Juventus is still the club that has dominated the Serie A championship rate in recent years. Don't forget to update the 2020/21 season fixtures to follow your favorite team and take a bet on it. Information regarding betting tips, odds, prediction scores, you can check with keo nha cai hom nay. Ku casino is currently one of the most respected bookmakers in the online betting and games market.
Above are the best players in Italian football history. Some names may not be on this list, but you can add them in the comments below.
Copyright © 2021 Completesports.com All rights reserved. The information contained in Completesports.com may not be published, broadcast, rewritten, or redistributed without the prior written authority of Completesports.com.