Two days ago, the Super Eagles of Nigeria played against the Crocodiles of Lesotho. Ordinarily that Poshould not take centre-stage in any sports conversation this weekend, beyond reporting the anticipated 'massacre' of the minnows from the Southern part of Africa.
The sad story is that Nigeria 'lost' the match.
Struggling to get a 'draw' in a match played on home ground, on the superb turf of the best football ground in Nigeria, the Akpabio International Stadium, Uyo, must be counted as a 'loss'.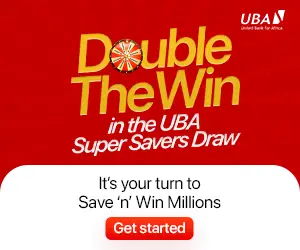 That match engages my thoughts this day, taking my mind away from the postponement of the 1st. Lee Evans Memorial Athletics Meet that should have happened next weekend but would have to wait till 2024 now for a more befitting event to be organised.
On the football match, I am unable to add a strong voice to any technical discourse because no television channels showed it,  as a result of new regulations on broadcast rights under FIFA's Giovanni Infantino. The match was only broadcast  online via a special dedicated FIFA channel. So, I had to manage to catch some of it on my phone with the pictures freezing intermittently throughout, making it uninteresting to watch and technically impossible to analyse.
Also Read: Lee Evans Again – The Dream Will Not Die!  –Odegbami
So, I am unable to do justice to any forensic examination of the match, what were technically right or wrong with the Super Eagles.
Be that as it may, the result of the match and the presence of a particular player in the team's line-up interest me. Some two or more weeks before the match the main discussion on several football platforms was on what was considered the 'weakest link' in the Super Eagles team – goalkeeping.
Nigeria's first choice these past few years, Francis Uzoho's scorecard has not been very flattering. He may have recorded several heroics but the few gaffs, costly mistakes at crucial times, 'speak' louder.
That's why I am reminded of Anthony Best Ogedegbe, a former goalkeeper of the Green Eagles of Nigeria from the mid-1970s to the early 1980s. Best was an epitome of great goalkeeping.
Between Best and the man-mountain he succeeded in the national team, Emmanuel Okala, I could not tell who was more passionate and more determined not to concede a goal during any match. Okala would 'kill' himself rather than allow Thompson Usiyan score against him even during ordinary small-sided practice games in camp. But it was Best who would thump his chest and dare any striker to score him from any range. The contest between Best and strikers in the national team was of iron rubbing against iron, sharpening each other at the same time – the strikers and the goalkeeper
Best Ogedegbe was an excellent field player. He sometimes played the striker's role during training sessions. He became so good  at scoring goals at a time that a national team coach once nursed  the crazy thought of using him as top striker during a match. That may explain why he was so good at reading strikers' intentions in front of his goal.
Also Read: Nigeria Shall Win AFCON 2024, And The World Cup In 2034!  –Odegbami
But it was in goal that Best excelled. Best was the most confident, 'arrogant' and most determined goalkeeper I ever knew. He would beat his chest and loudly declare that he was unbeatable from a distance, He would prance round his goal area like a Gladiator in a ring, annoying opposing strikers with his braggadocio. He would walk up to a striker and engage him in a psychological contest he always often won. His seeming cockiness was his weapon against strikers, and building up his own confidence and determination.
I never recall Best conceding a 'cheap' goal, or making life easy for opposing attackers. If they scored against him it was because it was an impossible goal-bound shot. He infected his team with a heavy dose of self-belief and confidence.
When the chips were down and things were not going so well for his team, you could always count on Best Ogedegbe to protect his goal area.
When Best had the first opportunity to replace Zion Ogunfeyimi in goal during the final phases of the 1976 Africa Cup Winners Cup campaign, Zion could never regain his first team position again. When he substituted Emmanuel Okala in a match on the eve of the 1980 AFCON, the 'Tallest' never regained his first team shirt again until he retired.
Best once walked up to Roger Milla during the finals of the 1976 Africa Cup Winners Cupwhen Roger was Africa's best scorer, striker and player, and told him to his face that his goal scoring exploits had come to an end. It was a moment Roger would never forget. Best silenced the great man and almost singlehandedly stood between Roger and Nigeria's first continental trophy by ensuring that no cheap and undeserved goals went into his goal.
Best Ogedegbe stood like the 'Rock of Gibraltar' between Nigeria and defeat several times during his time as goalkeeper of the national team. He never let his team down. He trained endlessly to reduce the room for  costly 'mistakes' between the posts.
Best was an integral part of the Africa Cup Winners Cup in 1976, the ECOWAS Games Gold in 1977, the Silver medal at the All-Africa Games in 1978, the Bronze at AFCON 1978, and the Gold at the 1980 AFCON.
I also know a lot about goalkeepers. I played against some of the best in Nigeria's history in my time. Of them all, I am remembering Best, in particular, because of his supreme confidence, his  ability to provide defense at crucial  moments in difficult matches and how the people trusted him between the goal posts.
Also Read: 2026 WCQ: Eagles To Arrive In Rwanda On Saturday Morning Ahead Zimbabwe Clash
That's not the same kind of treatment that Uzoho has earned for himself with Nigerians.
Uyo has turned out another disaster for the Eagles. The goal conceded may not be his fault, but the conversation about Uzoho will continue unless something is done quickly before the next match against Zimbabwe. The shock is that the coaches have kept fielding him and expecting a different level of performance. The technical crew should know better. It will not happen.
I have nothing against Francis Izoho, but the records speak loud. The fault may not be in the man himself but in his stars and the aura around him.
Izoho has not delivered because he has not been in the 'right place' psychologically for a long time.  He needs to be rested to allow for a breath of new and fresh air, someone completely different in goal for Nigeria.
Early this year, I watched a young goalkeeper in Bendel lnsurance FC. I enquired about him. I was told he kept the cleanest slate during the last football season. I was also told a few days ago that he has been invited to the national team and was with the team a few days to the Lesotho match.
If I was the coach of the national team, I would be thinking of Best Ogedegbe, buy a 'lottery ticket' and field Amas Obasogie in the next match against Zimbabwe.
Finally, do I still think the Super Eagles will do well at AFCON 2023?
Yes, I believe that by the start of January 13, 2023, after a few weeks in a training camp, and lessons learnt from the last two matches against Lesotho and Zimbabwe, Nigeria would start a slow, steady but difficult climb up the ladder of victories till they win AFCON 2023!
Copyright © 2023 Completesports.com All rights reserved. The information contained in Completesports.com may not be published, broadcast, rewritten, or redistributed without the prior written authority of Completesports.com.