Veteran sports journalist and President of International Sport Press Association ( AIPS Africa), Mitchel Obi; Group Managing Director Complete Communications Limited, Dr. Mumini Alao; Chairman/CEO Brila Media, Dr. Larry Izamoje and MD/CEO, Neo Media and Marketing, Mr. Ehi Braimah, have paid glowing tributes to the Executive Chairman, Complete Communications Limited, Dr. (Pastor) Emmanuel Sunny Ojeagbase on his 70th birthday on Thursday, December 31, 2020.
Speaking on Sports Radio 88.9 Brila FM, Obi revealed how he used to win prizes as a reader in a letter competition during Dr. Ojeagbase's days as the Sports Editor of The Guardian. He also recalled how he eventually started working with him.
"He is the only one, and only one – there is no two Sunny Ojeagbases. From soldiering to sports journalism, you have a pathfinder, you have a pioneer, you have a production wizard and you have a pastor. And when you look at Sunny Ojeagbase there is only one word – diligence," Obi said.
"I want to join the millions of sports aficionados, sport journalists, all those who understand that when it comes to the business of sport there are two sides, you have the development competition side, you have the promotion and you have the fans. For the sports media, you know where we belong, without us sport journalism will be like an African dance without the drum. So Sunny was a drummer.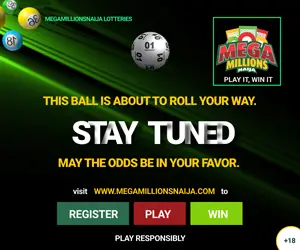 "I know him before we met in The Guardian, he was the quintessential editor. I used to win his letter prize – writing letters to the editor. I won it on three occasions when I was a student in the University of Ife, that was how I got to know him.
Also Read: Dr. Emmanuel Sunny Ojeagbase @ 70: Soldier, Journalist, Publisher, Entrepreneur, Author, Life Coach And Humanist
"So when we met in the Guardian, it was like a meeting of kindred spirit, we knew ourselves and he was my teacher, my guardian, my only editor. And when he resigned in protest, I also resigned in protest and some people said I was naive. That was in 1984 when we had our first crisis in The Guardian and he resigned in protest for reduction of salaries, and I joined him in solidarity because he was a man who gave me employment and I never wrote an application. He said, 'just start writing', and writing became for me like a love and Sunny Ojeagbase also believe that sport journalism was a labour of love and he gave it everything.
Obi added: "He is a vintage entrepreneur. And many people have forgotten that the first four editions of Sport Souvenir, I wrote the cover from front and back pages for four weeks. Sunny was still recovering from the shock of losing a job he worked so hard and made The Guardian the flagship of Nigerian journalism. So, we've come a long way.
"At 70, I can only toast to a man who has given it all, seen it all, and of course, when you talk about the business I can repeat what I said, he is the only one."
Braimah, a former staff of Complete Communications Limited, explained how Dr. Ojeagbase overcame a lot of challenges to get to where he is today.
"The celebrant, Sunny Ojeagbase, is a mentor, he is our father, he is a pathfinder, he is a visionary," Braimah said on Brila FM.
"Pastor Ojeagbase, I have known him for the past 32 years and we have a strong relationship – family ties between us, and it has been a wonderful relationship.
"Here is a man who wasn't born with a silver spoon, but from a humble beginning and worked so hard to shake off what I call poverty because he knew that poverty can reduce a man. So, he worked so hard. He had so much to carry in terms of family members.
"We thank God for his life and I must also tell you, our celebrant has also passed through so many rivers, hills and valleys to get to where he is today. He is a life coach; humanist, , pastor, thinker, leader and entrepreneur."
On his part, Dr. Alao went down memory lane to recall how his journey with Dr. Ojeagbase began.
"I am privileged to have been able to work with Dr. Sunny Ojeagbase for quite a while now. And when I say quite a while, I'm talking about 32 years, for a lot of people, that would be a lifetime. The interesting part is that before I started working with him, I was reading him while he was Sport Editor of Sunday Concord between 1980 and 1982 and also the Sport Editor of The Guardian newspapers in 1982, opand 1984 when he left to go and set up Sport Souvenir," he said.
"I was still in the university at the time. He was actually my mentor without realising it and I remember he organised a competition in the Concord in 1981 and I entered for that competition. I won the star prize and that was the first time my name would appear in a national newspaper and it was S. O. (Sunny Ojeagbase) that made it happen. So you can imagine when I finished university in 1987, did my youth service in 1988, I finally met S.O. and started working with him.
"Before I started working with him, he was already a model for me. He inspired me to pursue a career in sport journalism, so it was just a matter of fate that I came around to work closely with him. S.O. has been a very reliable ally, he's been my mentor, my teacher. I remember when I joined, I couldn't plan page very well. Meanwhile, S.O. was a master in planning pages, so I learnt from him. Then in a couple of years, I grew up, became the editor of Complete Football, where we started International Soccer Review, Complete Sports and all the publications that came thereafter.
"So apart from being a professional, unlike other people who invest in the media who are not professionals – a lot of time you have to explain things to them why you have to go on a trip, why you have to do some interviews. When I tell him we need to go and cover an assignment in Belgium, in Holland – all the time, where the Super Eagles were based on the way to USA 1994 [World Cup], it was always approved.
"So it was fun, and all the guys who came to work with us – we all just had fun working together. So it's good to work with a professional and that's what I enjoyed with S.O."
Dr. Alao added: "Apart from that professional side the human side of it: he is a God fearing man, he is a reliable man, he is a trust worthy person. All I can say is thank you very much sir, for inspiring me to be a sport journalist myself and also giving me the opportunity to work with him because I remember when I first joined, there was no vacancy. I just walked into the office and said I wanted to work in Complete Football and he said, 'you are welcome' and that was it.
"Now that he is 70, I pray he still has more decades to go and I pray he spends the rest of his life in good health."
Legendary broadcast journalist Dr. Izamoje, rounded off the Ojeagbase at 70 show on Brila FM with his vintage style.
"The Crusaders looked at life and sang 'I am so thankful, I am standing here today'. Such is the story of Dr. Sunny Ojeagbase," he eulogised.
"A great Nigerian, someone who has contributed most selflessly to the growth and development of sport. The doyen of sport writing business in Nigeria, and of course, he is a leading light for us.
"70 and still going on strong, and we are thanking God for everything. Like the sunshine in the morning, he has enjoyed God's grace and indeed has worked very hard, the grace of God has been on his life and it's evident for everyone to see.
"When Dr. Mumini Alao sent me the tribute I pened when Dr. Sunny Ojeagbase turned 60 ten years ago, I looked at every line and every line remained relevant and that is what you've got to say about this kind of achiever because it has been a straight line of truthfulness, of humility, of encouraging others, of teaching people how to aspire to great heights, of not being proud, of knowing that everything you have attained and achieved in life came from God Almighty, and that it is God that gives you power for attainment, achievement for wealth, for everything, for good health. And God has been kind to him. God has been good to him, God has been merciful to him.
"As he turns 70, we celebrate at Brila and congratulate him round and round: his wife his entire family, everyone at Complete Communications, Success Digest, – everyone he has touched, please let's celebrate a man worthy of mention every moment, every time. Congratulations, Dr. Sunny Emmanuel Ojeagbase."
By James Agberebi
Copyright © 2021 Completesports.com All rights reserved. The information contained in Completesports.com may not be published, broadcast, rewritten, or redistributed without the prior written authority of Completesports.com.