Former Flying Eagles midfielder, Felix Orode, scored four goals in the final of the Bolivar City Cup last month, for Bolivar FC of Argentina – a club owned by Marcelo Tinelli, president of San Lorenzo de Almagro – the team where the midfielder made Spanish league debut in 2009 with coach Diego Simeone as coach. And he is still looking to accomplish bigger goals.
Orode celebrated his four goals feat with a special message on his personal Instagram page on December 9 2021.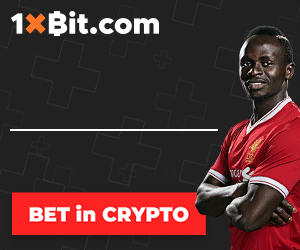 "Thank God for allowing me to play a
match again after so long, thanks to the club @clubciudaddebolivar for allowing me, life takes many turns, decisions must be made but always with conviction and head held high, thank God for my 4 goals, and my family by always with me, thank you @yasorode [Orode's wife] for supporting me in all. congratulations to my teammates for the efforts and for leaving everything in every play. Thank you God always," the midfielder stated in his Instagram post afterwards.
Orode signed for a new club, Buenos Aires-based Primera C Metropolitana side, Club Atletico Excursionistas, on January 6 2022, but is still looking for a move to Europe in June.
He played for Nigeria U20s in 2006 during the qualifiers for the 2007 FIFA U-20 World Cup in Canada, and he made his contribution for Nigeria to book a spot in Canada. The Nigeria Football Federation will now be looking forward to ​​the return of the talented Orode.
Humble beginning in 2002
The football story of Felix Orode, now 31, started in Kaduna, his hometown, where he began his sports career a very young boy at Gray's International College, Kaduna, when he played in the final of the 2002 Shell Cup – a school championship.
Also Read – Eguavoen: I'm Still in Charge of Super Eagles
He was selected as one of the best players in the Shell Cup and was invited to be part of the Nigerian national team that faced Ghana in Accra and Lagos in two international matches. The Ghanaian team had in its ranks such equally great young talents, including Asamoah Gyan. Orode represented Nigeria and
was the most outstanding player in the two matches.
Professional debut
In 2004 Felix Orode made his professional debut at the age of 13 for the Mighty Jets of Jos. He scored his first goal in the Nigerian premier league against Plateau United, this was published on the BBC in London.
Flying Eagles' Qualification For Canada 2007
With the great performances of Felix Orode, he was invited to the Flying Eagles in 2006 by Godwin Uwua , to play in the African qualifiers for the FIFA U-20 World Cup in Canada 2007 at the age of 16. He played against Gabon, a game the Nigeria team won on August 5, 2006. With win, Nigeria qualified for the FIFA U-20 World Cup in Canada. In was that Flying Eagles match against Gabon, that Oorde was discovered by an Argentine scout, who took him to Lleida in Spain and Estrela da Amadora in Portugal – coached by Jose Mourinho.
Orode's memorable 2009-2010
In 2009, Orode had an opportunity to join FC Porto of Portugal, but it was Diego Simeone, who succeeded in taking to play for his club, San Lorenzo de Almagro, where after playing for the reserve team and scoring more than nine goals and making 20 assists, he debuted in Argentina's first division in the classic Argentine derby against Huracan which San Lorenzo won 2-0. Orode made one assist in the game.
2010-2012
After San Lorenzo, Diego Simeone procceeded to coach Catania in Italy, and Orode went to play on loan for Nueva Chicago in Argentina.
He played for some clubs in Argentina, where he developed more technically .
2014-2016
Orode spent a season in Peru, in a Walter Ormeno second division team,
with the opportunity of playing in the Sports University and Alianza
Lima. – the biggest clubs in Peru. But Sportivo Barracas, one of the most
important clubs of the Argentine ascent, invited him to play for a season where he scored four goals and mademany assists.
2019
In 2019, an Argentine coach, Orcellet, took Orode to Defensores de
Pronunciamiento, since he played the Argentine Cup and needed his
experience. In the same year, he joined Gimnasia Mendoza, in the Argentine second division and and help them to win the Mendoza Cup.
2020-2021
Felix ended his contract with Gimnasia Mendoza in June 2020 and as there was no competition due to the Covid-19 pandemic, he
completed his studies as a physical trainer, graduating in 2021 and
began his studies as a technical director coach at the School Cesar
Luis Menotti.
The president of San Lorenzo de Almagro, Marcelo Tinelli, a famous
television host, has in his hometown, a club called Ciudad de Bolivar. He
invited Orode to play a classification match for the club and it turned out a huge success. In his last, in the final
of the tournament, the Nigerian scored four goals in 4 – 3 win.
2022
The possibility that Orode wants to get an opportunity to play for Nigeria's senior national team, the Super Eagles, is to play for a big team in the Premier Soccer League (PSL) with Mamelodi Sundowns, Kaizer Chiefs or Amazulu, a team that play in the CAF Champion League.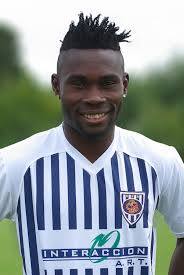 He has the chance to play in the Argentine and Brazilian premier league, but to stand a chance of getting a call-up to the Super Eagles, he may return to play in Africa or Europe.
Also Read – 2022 W/Cup Playoff: Ghana Will Be Difficult, But Super Eagles Will Scale Through –Agu
"In Latin America, there is no tradition of African players and the Nigerian Federation does not look at African players who play in Latin America," Orode's representative and friend, Juan Saravi, said.
Saravi continued: "Surely in June, Felix will go to play in Europe. He would like to be coached again by Diego Cholo Simeone in Atletico de Madrid and he would also like to play in Leeds for [Marcelo] Bielsa. Well, with his perfect Spanish and his great River Plate technique, he could be an important addition for Bielsa, since he really likes his game and the way his teams play. At some point, when he played in Portugal, Porto looked for him. But he prefers Spain or England, because of the closeness with the Argentine tacticians"
Orode's great performances in Argentina with San Lorenzo at the age of 19 caught the attention of coach Lars Lagerback, but it just coincided with the time that the player was leaving for Nueva Chicago. And in 2014,
Stephen Kashi and Gernot Rohr missed the opportunity of having a player who knows the Argentine style of play who would have been a great addition in the Nigeria squad.
Most of the Nigerian players play in Europe and the experience that Orode has, the Argentine and South American style. the maturity of his game, his offensive play, his goals and his assists, will be vital for the operation of the Super Eagles since it will give them a new style.
Super Eagles current coach, Austine Eguavoen, would be thinking of the March matches – qualification for the Qatar 2022 World Cup, and would consider giving Orode the opportunity to demonstrate his technical
quality and be able to observe him closely and possibly take him into account for the 2022 World Cup.
If Orode gets a chance to help push Nigeria's Qatar 2022 dream , he would have arrived at the height of a
career that began in his native Kaduna in 2002 at the age of 11.

Sportybet.com: Get Multiple Bonus and Enjoy the Fastest Payout In Nigeria.
Copyright © 2021 Completesports.com All rights reserved. The information contained in Completesports.com may not be published, broadcast, rewritten, or redistributed without the prior written authority of Completesports.com.