Following the successful unveiling ceremony of the maiden Lagos Ability Games, General Manager of Lagos State Office for Disability Affairs (LASODA) Dare Dairo, in this exclusive interview with Completesports.com, talks about where he expects it be in the next five years.
Dairo also talks up an impressive support from Governor Babajide Sanwo-Olu and how other states can emulate Lagos in coming up with their own initiative for people with disabilities.
Congratulations on this event that was just held. How excited are you?
I'm so excited it's a dream come true and it's a promise fulfilled by Mr Governor. He promised that he was going to use sports as an empowerment tool for people with disabilities, this is the dream coming true.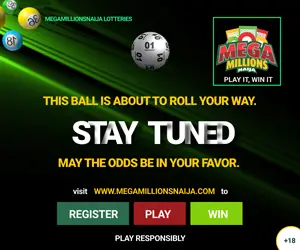 This year's edition will be an exhibition, can you throw more light on that?
Yes, we are going to be having mostly exhibitions this year. We won't be having a full tournament, but I promise a better one next year because we are going to start early. We are going to have more partners and sponsors come on board so that we can get off. So we are going to do a lot more for people with disabilities in this state.
Where will this maiden edition hold?
The maiden edition will hold at the Teslim Balogun Stadium Lagos on the 29th December.
Talk us through how the Governor of Lagos State Babajide Sanwo-Olu has been supportive.
This is his whole idea, and we won't be here if he didn't approve it. It was his initiative and he gave his full support to make this happen.
What advice would you give other states who would want to emulate what Lagos State is about to organise?
Lagos is always setting the pace and I'm sure other states would come to learn from Lagos and it will go round across the country. We hope to make it national, Lagos would host other states and we are going to make it regional too across Africa.
What is your projection for the Lagos Ability Games especially looking at the next five years?
In the next five years I want to see Lagos Ability Games discovering a lot talents among people with disabilities. I want to see Lagos Ability Games positioning more talents among persons with disabilities on to the global stage.
We want to see people with disabilities able to transit into other rewarding endeavours in life so that they can live a more fulfilling life.
By James Agberebi
Copyright © 2021 Completesports.com All rights reserved. The information contained in Completesports.com may not be published, broadcast, rewritten, or redistributed without the prior written authority of Completesports.com.