The Chairman of Sunshine Stars Football Club, Prince Babatunde Ogunja was in Awka over the weekend and watched his team share the points with Enugu Rangers following in a barren draw in their NPFL matchday 23 game at the Awka City Stadium.
In this exclusive interview with Completesports.com, the former Green Eagles midfielder who missed out on the Head Coach, Otto Gloria's final Green Eagles squad for the 1980 AFCON due to injury, speaks on various issues that now negatively affect football in Nigeria.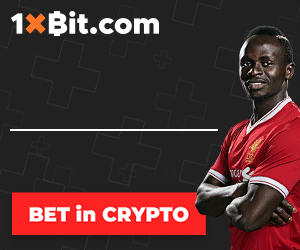 Interview by CHIGOZIE CHUKWULETA
Excerpts…
What is your take on your team, Sunshine Stars' game against Rangers at the Awka City Stadium?
I saw the match, good match but not too good because the two teams were playing without focus. I saw the two teams not wanting to win a match. There was no anxious moments. If they had a focus and had a goal, they would have gone for goals. They had chances but unfortunately, they could not make use of the chances. Even if they had taken half of the chances, the pendulum would have swung to one side.
Also Read: NFF Have Shortlisted Blanc, Cocu, Valverde, Peseiro For Eagles Job –Ikpeba
What do you think is responsible for the lack of appeal in today's football in Nigeria?
You see football is a game of goals. You play football by scoring goals and winning. You see most of the players you have these days, are not very goal-conscious. When you get to the 18 yard box, that is the optimum place, any push or any slide on you is a penalty. When you get to the box, that is the third attacking portion of the field, that is when you have to calm yourself down and make sure you make use of your senses, number six. Most of these players are not goal conscious. They score goal by accident not by precision.
During our days, you have sharp shooters. I can mention a few of them; Alloycious Atuegbu, Moses Otolorin of Shooting Stars. I was one of the best shooters then and I shoot with precision. A lot of goalkeepers who tasted can testify to what I am saying. I can mention mention some of them; Peter Fregene, late Jongo Bonito (Joe Erico) etc. But these days, no player can shoot from about 35 yards now. You want to walk into the net and score goals, it is not possible. You shoot from outside the box, it goes into the net.
What do you think are lacking in Rangers and Sunshine Stars?
A lack in any of the departments of football can negatively affect a team; be it technical, defense, midfield, attack even goalkeeping.
As per to my own satisfaction, no, they did not play well. Because you can see obvious goals that a simple touch from outside 18 or anywhere would have taken into the net, but they still want to toss the ball around.
You see, l want progressive football not retrogressive football. You see, a player gets to the 18 yard box and still want to go back [frowns] , what are you doing?. That's when to accelerate [clapping to demonstrate], you speed up the game to get goals. And when you speed up against the defense, defenders hate to run. If you carry them and run, if you run with a defender, next time he will not do that with you.
Do you consider your team lucky in Awka considering Rangers' exploits at the same venue recently against other teams?
Not at all. Because Rangers came to Ijebu Ode and drew with us – we shared points in Ijebu Ode. We shared points here too. I think we have shared equal rights ( laughs…)
What is your rating of the 2021/2022 NPFL season so far?
Football is on the decline in this country, l want to tell you this. Let's look at the Nigeria match [Nigeria vs Ghana], there is nothing to write home about particularly the second leg. It is on the verge of collapse. We are not making progress now.
The NPFL is a bit okay, but the standard is still poor, I mean low by performance of teams. We don't have players who can turn a match around these days. We don't have great characters in any team in this country with that special capacity. A single player can change the tide of a game, but we don't have that caliber of players any more.
You think that's the reason the Super Eagles lack that calibre of a player. Due to the poor talents from the NPFL?
Not that they cannot make it [produce such players from the NPFL] . They should improve on their standard. They can achieve that through hard training. I want to give you an example. In 1976, before I got into the Green Eagles, Alabi Essien was my coach in Ibadan. I told him I wanted to play for Nigeria. He said, "you have to train hard". He mentioned one particular player to me. He said, "If you see Thomson Usiyen of Asabatex FC train, you will pity him".
One thing happened, he took us on a round of roadwork, a lap was three kilometers, we did 21 laps. I was almost dying [laughs], I won't deceive you. But the resultant effect was that my form changed oo. I was a hitman. People can testify to what I am saying. Idowu Otubosun [Slow Poison] too. So we have a lot of us like that together. We were playmates with Segun Odegbami, Muda Lawal, Christian Chukwu, Emma Okala, Arthur Ebunam – we were all in the national team together. We thank God today that we can sit together and talk about old days of life [because Ogunja met with Arthur Ebunam in Awka). Football is not what it used to be.
Has the NFF done well in capacity building of coaches in Nigeria since their competence affect the quality of football games in the country?
The mentality is the problem. Not that we don't have good coaches in Nigeria, but they are not given the right atmosphere. The way the NFF treat the expatriate is different from the way they treat Nigerian coaches. If some of the coaches we have in this country are given the right atmosphere, they will perform well.
But talking about players, the belief is that when most of these exports make their clubs' lineups, no local player can displace them. Think of Tunji Banjo, think of John Chiedozie, they came from clubs in Britain to play for Nigeria. That was the time we started mixing the exports [the overseas-based players] with the local players. There were two of them. So the primary aim of our players here became going abroad, but it should not be so. Players who excelled without playing professional football abroad, like Muda Lawal, Segun Odegbami, myself, were good enough to play overseas. The likes of Christian Chukwu, the likes of Emma Okala, the likes of Arthur Ebunam, the likes of Adokie Amiesimaka, they were good enough to play professional football abroad, but they chose to play at home and they excelled.
Segun [Odegbami] was the third best footballer in Africa at a time in 1976. Look at other African football big names; Roger Milla and George Weah who later became World best footballer. So they said charity begins at home. If you are at home, you can still perform, you mustn't go abroad to make it. I don't buy such idea.
What would you say about the recycling of coaches in Nigeria
The problem we have with that place, the NFF, is that they believe in the big names. There are smaller coaches – younger coaches who can do better than the ones being recycled. I can vouch for somebody now, he was a coach of my team before he left for Akwa United and that is Deji Ayeni. He is a promising young coach, a coach of the future. He has a CAF B license. But when you get to Europe you bring Europe coaching license holders and respect them more.
We have coaches with CAF A license in this country, coaches with CAF B license doing better than these people they are recycling. I don't believe in recycling of coaches. We are still rotating an the same spot. It is not the best for this country. You can just pick a greenhorn and he will perform, I don't believe in big names.
Also Read: FG Committed To Renovating National Stadium Lagos Like Abuja –Dare
Why is football not an industry that thrives on its own in Nigeria.
Football should be an organized business. It starts from the age group, the cadet group to the senior team. Which team can boast today of a feeder team or an academy? We have to be sincere to ourselves. Most of these teams who are privately owned cannot sustain their existence. Look at all the clubs that are progressing now, they are government-owned clubs and FIFA say there should be no government interference. It will not work.
Ondo State owns Sunshine Stars, Enugu State owns Rangers, Rivers United is owned by Rivers State government, Kano Pillars is owned by Kano State, Katsina United is owned by Katsina State, Plateau United by Plateau State, so what do you want to say? For the few privately owned clubs who grew up, like Abiola babes, Iwunanyawu Nationale, FC Ifeanyi Uba etc, sustainance mattered a lot. I feel it's only the government that can provide the funds, not private individuals.
However, if football is run effectively as it is being done in Britain where it is pure business, then it will progress and cubs would worth being called a professional outfits.
What was your most memorable moment in Green Eagles?
The memorable thing, I would say, was when Nigeria won the Nations Cup in 1980 for the first time. It was a memorable occasion for the whole nation. But there were sad moments too, when we flopped and never made a headway. We had some miserable periods too.
There were some memorable moments for us. We had great players in that [AFCON 1980] tournament; the likes of Tarek, Beluni of Tunisia and a host of others, but Nigeria excelled and this is where I want to give kudos to Segun Odegbami (big Sheg) that's what we called him then.
(cuts) Mathematical…
I can tell you the history of the name, how it happened in Ghana. Ernest Okonkwo gave him that name, Mathematical Odegbami.
The commentator in Ghana said it's really mathematical because he scored a goal against Joseph Kar in Accra. Segun was fantastic, no doubt about it. There were memorable occasions, but we have to thank God for sparing our lives, we still witness what is happening today. We saw it all. We have seen the good, the bad and the ugly.
Copyright © 2021 Completesports.com All rights reserved. The information contained in Completesports.com may not be published, broadcast, rewritten, or redistributed without the prior written authority of Completesports.com.