Betting on the outcome of a Premier League game is very popular, however, there are many people who like to bet on something different while watching England's top tier. Arguably, the Premier League is the world's most entertaining league. With some of the best coaches and players on display each week, it's no wonder so many people all around the globe tune in to watch games unfold.
Nowadays, as well as games like slots and poker, online bookies and casinos provide odds on nearly everything. From who is going to win the next Presidential election to which performer is going to win the Eurovision Song Contest. You name it, you can bet on it! Since gambling has existed people have been placing bets on football, but in recent years, some of these bets might surprise you.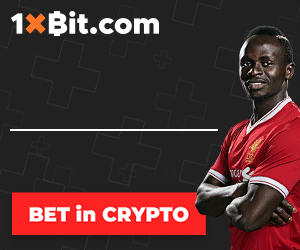 1.  How many Throws-ins and Corners
You might be shocked about the number of people who bet on how many corners and throw-ins the referee will award teams in 90 minutes. Although it might sound like a strange bet, those who follow the game on a regular basis often win. For example, if a team plays mostly down the wings, and the wingers on either side of the pitch like to dribble with the ball or if they like to cross it into the box, the chances are their team will be given more corners.
They should also be awarded more throw-ins too because defenders and midfielders will more than likely attempt to tackle these wingers to regain possession. If these defenders fail to win the ball, there is a good chance it will go out for a throw in.
Betting on how many throw-ins and corners might not sound like a fun bet, but if you find yourself in the last few minutes of a game needing one of either, you can expect emotions to be high. If you can't handle the pressure, maybe it's best to look into other ways of betting that may, be more straightforward.
Related: Wolves vs Man City – Preview And Predictions
2.  Bet on the Underdog
Premier League fans got to witness one of the biggest upsets in betting history when Leicester City managed to win the league. Bookies provided odds at the start of the 2015-16 season that showed Leicester at 5000/1 to be crowned champions. Incredibly, many punters put money down on the side, and to their surprise, it came in. Although it is highly unlikely that a team at the bottom section of the table will win the league again, it doesn't stop people from betting on them.
Underdogs are frequently beating teams in the top four in the Premier League, which is one of the reasons the league is so popular. The TV deals that the Premier League has signed see each team get a huge chunk of money annually. This allows smaller teams to attract big-name players, and it also allows them to fend off bigger teams when they want to purchase their big-name players. Plus, a lot of the smaller sides tend to play counter-attacking football. They allow the bigger teams to keep possession of the ball however once they lose it they attack. Betting on the underdog in the Premier League will not always work, but don't be surprised if you generate a nice profit from teams you know very little about.
3.  Betting on Penalties
It seems like there have been more penalties given to clubs since the introduction of VAR (Video Assistant Referee). Although many fans complain about the way players go down in the box, it is a part of the game that we have to get used to. Since the new rules, players don't dive as much but they do fall on the ground after an opponent has made minimal contact. Whether fans like it or not, these are the rules.
Betting on penalties might seem absurd, but for teams that spend a lot of the game attacking their opponent's box, especially if they have a quick attacking line, then more than likely those teams will be awarded a lot of penalties throughout the season.
Some people like to bet on whether a penalty will be scored or not. Again, it might sound silly but due to modern technology, you can find out everything about the player's previous penalty kicks. You can see how many they have scored, missed, and even the direction where they hit the ball.

Sportybet.com: Get Multiple Bonus and Enjoy the Fastest Payout In Nigeria.
Copyright © 2021 Completesports.com All rights reserved. The information contained in Completesports.com may not be published, broadcast, rewritten, or redistributed without the prior written authority of Completesports.com.