By Ehi Braimah
The National Basketball Association (NBA) season ended last week on a high note with so many bright spots that included excitement, competitive spirit, glamour and honours. The best four of seven series finals had Golden State Warriors taking on Boston Celtics. After six games, the Warriors beat Celtics 4 – 2 and were subsequently crowned champions of the basketball league – their first championship since 2018, making it their fourth title in the last eight years.
In those eight years, Warriors appeared in the finals six times (2015 – 2019 and 2022). The team's great come back and their journey to NBA success was fueled by a determination to shake off the lethargy that refused to go away, especially in the last two seasons when the team could not make it to the NBA play offs. Golden State Warriors struggled to return to the limelight mainly due to injuries of the players.
The trio of Stephen Curry, arguably the best shooter in the world and Warriors' point guard; Klay Thompson and Draymond Green supported by Jordan Poole, Anthony Wiggins and Kevin Looney gave the team a great lift throughout the season.
The streets of San Francisco, California, USA were turned into huge carnival grounds with a cheering and appreciative crowd rejoicing with the NBA Champions when they returned to their base.
Denver Nuggets (owned by Kroenke Sports and Entertainment, owners of Arsenal FC), Memphis Grizzlies and Dallas Mavericks could not stop the Warriors before the final playoff with Boston Celtics on their way to winning the tile.
Also Read: Super Eagles Drop To 31st Position In Latest FIFA Ranking
It is important to point out that Curry, Thompson and Green share the distinction of playing the highest number of championships together, matching the record of the trio of Tim Duncan, Tony Parker and Manu Ginobili of San Antonio Spurs.
Whereas we cannot rule out moments of exaggerated swagger among the players, which can be associated with typical American "confidence" culture, one fact cannot be dismissed: NBA players have style, great skills and confidence that can be mistaken for arrogance. Overall, the teams have a winning attitude.
Legends of the game include Michael "Air" Jordan, Bill Russell, Kareem Abdul-Jaber, Wilt Chamberlain, Magic Johnson, Larry Bird, LeBron James, Shaquille O'Neal, Tim Duncan, Kobe Bryant and Nigeria's Hakeem "The Dream" Olajuwon.
But 34-year-old Stephen Curry stole the show during the highly entertaining Game 6 to close the 2021-22 season, winning his first Most Valuable Player award (MVP) – also known as the Bill Russell trophy awarded since the 1969 NBA Finals – in six Finals appearances. He can be compared to Roger Federer and Novak Djokovic in tennis, and Lionel Messi and Christiano Ronaldo in football – renowned sportsmen who are household names and belong to the same generation.
When the final series began, it was Celtics that won the first game, beating Warriors 120 – 108. It was tied at Game 2 when Warriors beat Celtics 107 – 88. It became a ding-gong affair or what we popularly call "family game" because Boston Celtics won Game 3, beating Warriors 116 – 100, followed by Game 4 won by Golden State Warriors, 107 – 97. It was a tie (2 – 2) after four games but the NBA Finals champion is the first team to win four games.
Warriors won Game 5 (104 – 94) and Game 6 (103 -90), thereby clinching the top prize after the buzzer sounded the end of fourth quarter. Boston Celtics could easily have won the NBA title because they had taken the lead 2 – 1 in Game 3, but Warriors, inspired by superstar Curry, fought back, winning the three straight games that followed.
Even in Game 6, Warriors had a 22-point advantage which Celtics closed down to nine points – a commendable and dramatic turn around which created more exciting moments inside TD Garden, the home ground of Boston Celtics. Curry's MVP recognition was clearly the icing on the cake of the Warriors' NBA title.
By winning his fourth NBA championship title which looked unlikely a year ago, Curry entered an exclusive club of players who have won four titles and two regular-season MVPs: Bill Russell, Kareem Abdul-Jabbar, Magic Johnson, Michael Jordan, Tim Duncan and LeBron James. Curry becomes the seventh.
At 6'2, Curry is currently the toast of basketball fans worldwide after his superlative performance and Finals MVP recognition. He scored 36 points in Game 6 and it is therefore not surprising that he is being described as a player who has changed the face of basketball the most since Wilt Chamberlain.
Three points scoring specialist Curry did not hide the fact that his wife, Ayesha, has been a strong and constant pillar of support, especially after missing three months due to a broken hand. Ayesha's emotional support from the home front helped the healing process of his hand.
Also Read – Breaking: FG Makes U-Turn, Lifts Suspension On Nigeria's Basketball Teams
After the Warriors win, love-struck Curry embraced his wife in the middle of the court to show his appreciation. His father, Dell, and mother, Sonya, a Christian of deep faith, were present during the tension-soaked game alongside other family members. Sonya revealed in her book, 'Fierce Love: A Memoir of Family, Faith and Purpose' released May 3, that she nearly aborted Curry's pregnancy but the Holy Spirit intervened. Curry is also a devout Christian with a heart of gold, expressing love and affection for the needy.
Losing to the Warriors was painful as Ime Udoka, a Nigerian-American and coach of the Celtics, later admitted at a post-game conference. "The defeat will hurt us for a while but the future is bright," Udoka said confidently. Keeping up the score was not easy, especially with MVP Curry lurking around for his 3-pointers.
Udoka, a former assistant coach of Brooklyn Nets, is the first Nigerian and African to be head coach of an NBA franchise. Celtics' colour is green and each time they play, you will see Udoka, players and fans donning the green jersey, reminding one of Nigeria's unmistakable green identity.
It was a "Proudly Naija" moment for me as the green colour evoked Nigerian sentiments, connecting me and other Nigerians who watched the game to Udoka, 44; a worthy ambassador who is doing Nigeria proud with his accomplishments at Boston Celtics.
Udoka played for and captained D'Tigers to the AfroBasket tournament in 2005 and 2011, where they won bronze both times. He also represented Nigeria at the 2006 FIBA World Championships, leading the team in scoring, assists and steals.
His sister, Mfon, also played for Nigeria, captaining D'Tigress to the 2004 Summer Olympics, where she was second in the tournament in scoring and rebounding even as Nigeria finished 11th out of 12 teams. They became the first African team to ever win a game at the Olympics. Udoka also led Nigeria at the 2006 FIBA World Championship for Women.
Mfon played in the Women's NBA and also worked briefly as assistant coach of D'Tigress.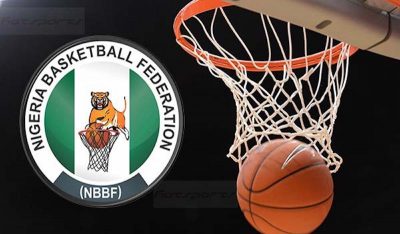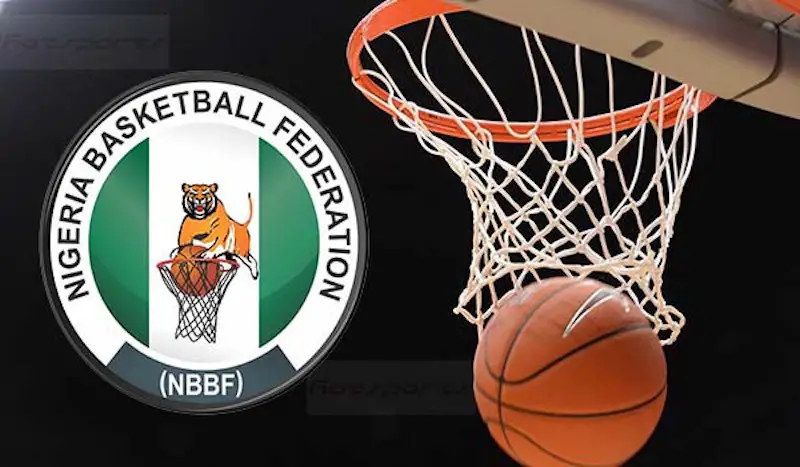 The NBA is an excellent model for basketball development anywhere in the world. Unfortunately, the Nigeria Basketball Federation (NBBF) has been rocked by a leadership crisis that has torn the basketball federation apart since Tijani Umar's tenure as president ended. NBBF has not known peace since then.
Umar refused to follow through on an agreement of a two-term tenure limit at the expiration of his second term. We have been saddled with a needless crisis in NBBF resulting in two factional leaders since 2017, with Umar and Musa Kida claiming to be presidents. This madness has been going on for five years. Can anyone tell me what Umar and Kida are fighting over?
Also Read: Jonathan Ogufere @90: Ode To A Quintessential Sports Administrator
There was a sort of uneasy compromise at a stage, with Kida in charge of the national teams and Umar handling domestic matters, including the leagues.
However, as the crisis lingered, sponsors began to withdraw from bankrolling domestic tournaments. Kwese ended their sponsorship of the men's league and Zenith Bank stopped paying for the women's league after the 2019 championship.
Since 2019, there has been no major basketball tournament in the country. FIBA, the sport's global ruling body, intervened several times and there appeared to be a resolution ahead of the 2021 elections.
However, despite FIBA being present at the Congress in Benin City in January this year where Kida was re-elected, the crisis did not end. A hastily put together parallel election was held in Abuja which produced Mark Igoche as another factional president, believed to have the surreptitious backing of sports minister, Sunday Dare.
Citing the crisis, the federal government in May, prompted by the sports ministry, banned Nigeria from taking part in international basketball events for the next two years. It was a rather queasy way of de-marketing Nigeria and hurting our players.
The ministry also cited the withdrawal of sponsors from the game, court cases holding up the national league and a lack of home-based players in the national team, even as the men's and women's teams continue to make giant strides in recent years.
Some of the other reasons include the inability of Nigerian clubs to participate in the NBA-backed Basketball Africa League because of the leadership tussle, threats by the men's and women's national teams to boycott tournaments over unpaid entitlements, and the refusal to allow the sports ministry's intervention.
Sports lovers and basketball fans as well as stakeholders of the game are disappointed over the leadership crisis that is largely motivated by selfish interests and an over bloated sense of entitlement. The implications of the two-year withdrawal are grim for Nigeria's national teams who are doing well.
D'Tigress, the women's team, will not be able to attend the FIBA World Cup in Australia in September for which they have already qualified. FIBA has already replaced them with Mali.
Both D'Tigress and D'Tigers, the men's team, will miss the AfroBasket tournaments. D'Tigress are the women's champions and have won the last three editions of the continental tournament.
The men, D'Tigers, are the top rated team in Africa having won the AfroBasket title in 2015 and represented the continent at the Tokyo 2020 Olympics.
D'Tigers, made up of NBA players like Miami Heat's Gabe Nnamdi Vincent, Toronto Raptors' Precious Achiuwa, Jalil Okafor (then with the Detroit Pistons but now based in China) and Milwaukee Bucks' Jordan Nwora and others based in Europe also became the first African team in history to defeat the US men's team in a tune-up game for the Olympics.
Both national teams will also miss the Olympics in Paris in 2024 because they will not take part in the qualifying tournaments. D'Tigers and D'Tigress will also definitely lose their status as the No.1 men's and women's African teams in the FIBA rankings if this ill-advised decision is not reversed.
Nigeria will likely lose its current crop of US-born players who have brought so much success and international recognition to Nigeria in recent years. It is indeed sad that Nigeria will also no longer be attractive to such players in the future.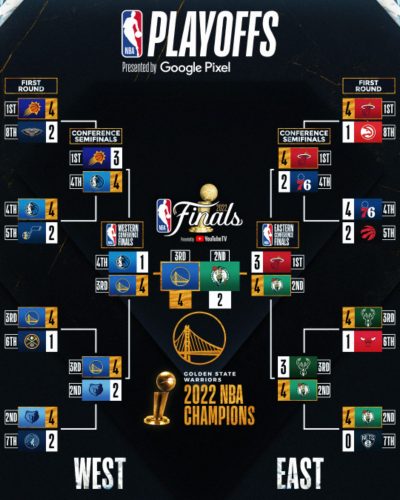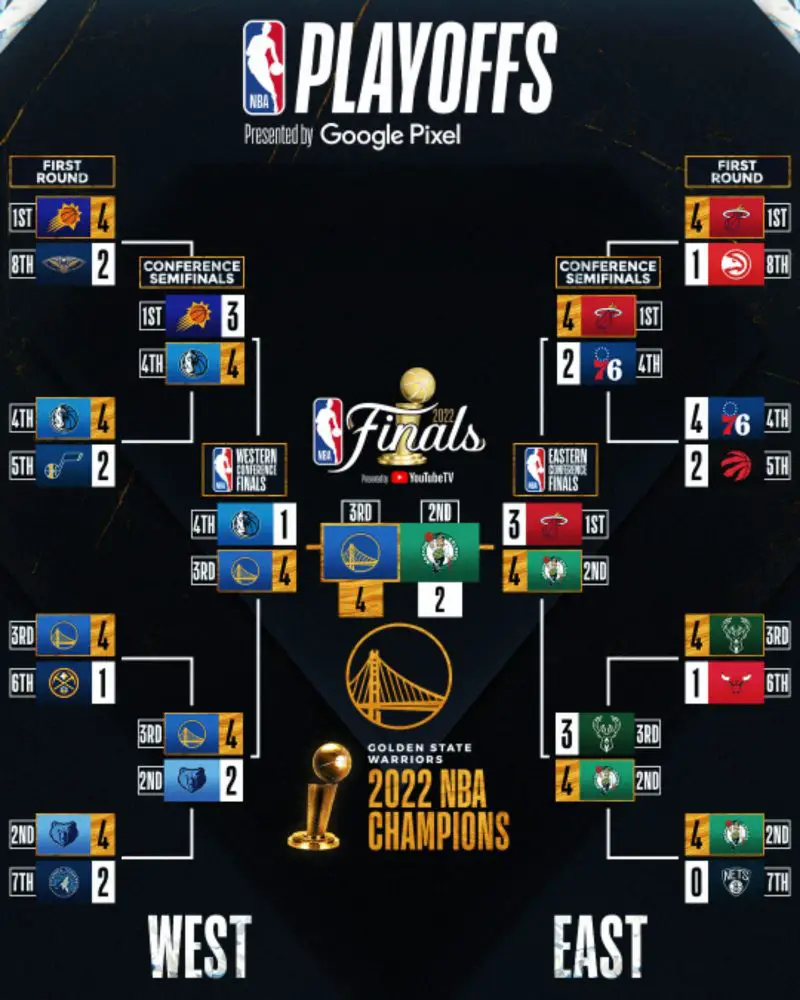 My son, Ehiaghe, is an ardent fan of Arsenal FC, but he is also a basketball devotee and staunch supporter of Golden State Warriors. Ehis' knowledge of NBA's history and records is deep and playmaker Steph Curry is his favourite player.
We watched the Warriors versus Celtics game together with his elder brother Ose, another dyed-in-the-wool Arsenal FC fan but he supports Milwaukee Bucks. My wife was in her corner rooting for Warriors to win because of Ehis.
Ehis explained why he is passionate about the game. "I love basketball because I played the game in high school. The level of competition and skills displayed consistently by great players in the NBA is truly amazing," he said.
"I know how hard it is to play basketball; a player must be fit because the game is energy-sapping. I started following Golden State Warriors in 2015 after watching the game between Houston Rockets and the Warriors.
"I'd been hearing about Steph Curry but I had never seen him play. On that day, he literally destroyed the Rockets. And I said, 'Wow, this guy is fantastic'. Since then, I fell in love with the way the team plays, and how Steph dances around the court with his incredible skills, especially his shooting ability."
My conversation with Ehis, the NBA analyst, continued and he explained that 82 games are played during the regular season by 30 teams in the western and eastern conferences of the NBA league from October to early April the following year, with 15 teams in each conference.
The NBA has a win-loss record system with the 15 teams in each conference that will determine their standings. After the regular season is complete, the first six teams in each conference is guaranteed a playoff spot, while the teams from the 7th to 10th positions will play a play-in tournament to determine the remaining two spots in each conference.
This is followed by three rounds of play-offs before the Finals from April to June. These play-offs begin with 16 teams, with the best eight in each conference. Intra-conference teams play each other not more than four times whereas the inter-conference teams play each other twice.
There's a first round, second round, a conference finals, and a NBA finals that consists of the two teams that win each conference in a best of seven series, in which the first team to win four games wins the series.
The eight teams in each conference round up the NBA playoff tournament which begins in late March/early April.
In the western conference in the season that just ended, Golden State Warriors beat Dallas Mavericks 4 – 1 while Boston Celtics beat Miami Heats 4 – 3 to set the stage for the Finals between Warriors and Celtics, giving each team seven opportunities to win four games.
Toronto Raptors – the only NBA team outside the United States – won the NBA title in 2019 after beating Golden State Warriors and Kawhi Leonard won the Finals MVP. In 2020, LA Lakers beat Miami Heats and LeBron James won the Finals MVP.
Then in 2021, Milwaukee Bucks beat Phoenix Suns to win the title, and Giannis Antetokounmpo, Nigerian-born but raised in Greece, won the Finals MVP.
Ehis argued that Milwaukee Bucks would have made it to the Finals again this year but the team lost to Boston Celtics in the second round of the play-offs in the eastern conference. Bucks suffered a major setback as their second best player, Khris Middleton, was injured. Giannis Antetokounmpo, their best player and his other team mates, were stopped by Celtics.
By popular acclamation, Michael Jordan is the greatest NBA player of all time. He played 15 seasons in the NBA, winning six championships with the Chicago Bulls as a shooting guard. Shortly after joining the Bulls in 1984, Jordan's defensive skills and leaping ability turned him into a rising star and global celebrity.
His slam dunking and leaping abilities earned him the nicknames "Air Jordan" and "His Airness" which were commercialised through product endorsement with Nike's Air Jordan sneakers that were introduced in 1984.
Jordan retired three times but his intimidating NBA accomplishments include six Finals MVP awards, 10 NBA scoring titles (both all-time records),five NBA MVP awards, 10 All-NBA First Team designations, nine All-Defensive First Team honours, 14 NBA All-Star Game selection, three NBA All-Star Game MVP awards and NBA Defensive Player of the Year Award amongst others.
In the 1995-96 season, Chicago bulls won 72 out of the 82 regular games of the season – an incredible feat.
LeBron James of LA Lakers comes close as the only player to have won four championship titles and four Finals MVPs with three different teams, having also played for Miami Heats and Cleveland Cavaliers. James and LA Lakers did not make the playoffs in the highly competitive league.
A new season begins in October and by this time next year, another NBA champion would be known.
Braimah is a public relations strategist and publisher/editor-in-chief of Naija Times (https://ntm.ng)
Copyright © 2023 Completesports.com All rights reserved. The information contained in Completesports.com may not be published, broadcast, rewritten, or redistributed without the prior written authority of Completesports.com.