Ann Chiejine a pioneer goalkeeper of women football in Nigeria is a veteran of so many battles on and off the football pitch, several of these she won in her over 30 years career as player and coach, but one particular battle which she lost that will remain indelible in her life was her sojourn in Romania coaching a club. Ann who featured in three FIFA Women's World Cup and one Olympic games with the Super Falcons in this interview with Completesports.com's RICHARD JIDEAKA in Abuja, narrates her close shave with death and talks about other interesting things about her playing and coaching career.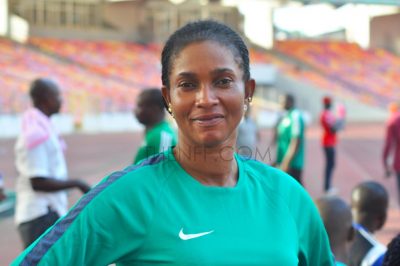 Deadly Sojourn in Romania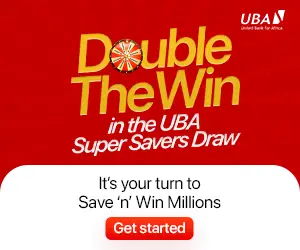 "I got a professional contract to coach a Romanian top league side CS Negrea Resita in the outskirts of the country's capital Bucharest in 2009, but it was short-lived as I had to resign my appointment a little after three months in early 2010. It was terrible months I had to endure there. The weather, food and language barrier were things I could not manage.
The language problem was not much of an issue because I was given an interpreter who worked with me. Food was a big snag. Aside the breakfast that was continental, every other food was not palatable and not good for me. I managed to survive by eating so much bread and chips, but the weather was one I could not get over. There was this day we were going to honour an away game and I was freezing inside the club bus even with the heat conditioner.
At the match venue, I could barely come out of the bus as the weather was so freezing outside and it was snowing. At that moment I made up my mind to leave the job or l die from cold. I have travelled to so many European countries but never experienced what I went through in Romania. It was a good adventure football-wise, as we were doing well before the weather forced me home. "
Chiejine on Life as a Goalkeeper
"I have always loved to do those things that men do, and football happened to be one of them. I found myself loving football and before I knew it, I started playing in the outside-right position, but was not always featured in the games. They always introduced me with five minutes to the end of the game. One day one of the coaches called me and told me that I was tall, and that goalkeeping will be a good area for me to key in. That was how I started training as a goalkeeper that I am today."
My Role Model
"Jorge Campos, because of the way he keeps, and also all the risk he normally takes. Not forgetting the way he Razzmatazz on the field of play.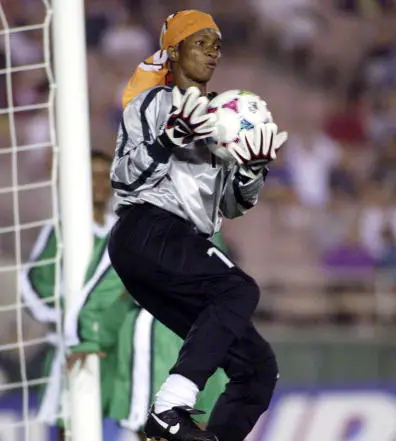 How I Took to Football
It has always been God's doing because when I was small , I always behaved like a boy and they called me tom boy. I normally played with the small boys in my area with small balls, and we also used oranges, table tennis. So since that time I developed love for football.
Also Read – Lawal: Why I Was Always Invited By Super Eagles Coaches
Chiejine on debut for Super Falcons
I made my national team debut in 1990 Against Black Queens of Ghana, at the main bowl of the National Stadium in Lagos and we won.
Chiejine on World Cup appearances
I featured in the maiden FIFA Women's World Cup in 1991 and two others in 1995 and 1999 before I called it quits. I also attended One Olympic Games.
Super Falcons Caps
I can't really be exact but I want to believe that apart from Perpetual Nkwocha, I should be the next most capped. If there is a centurion of caps by any Super Falcons player, it has to be Nkwocha who lasted more than all of us in the national team.
Chiejine on playing with pregnancy
Old wound please, I would rather not talk much about it. I think I did that for the love and passion I have for my country and the game of football. Thank God I survived it
On the Standard of women football
Yes of course, the standard has improved. So many opportunities and doors are open now and the graph has risen so high. Good facilities, improved wages and allowances. More people are following the game and sponsors are picking interest. We pioneered the game [women's football in Nigeria] and after 30 years, it has to improve. I wish I belong to the current generation of players.
Chiejine's assesment of Nigerian league
We have more quality players and more facilities, but where are the sponsors? I say it is Good but we are still yet to get there. A good league will improve our players and our teams.
Female coaches for Super Falcons?
Yes, we are definitely ripe to take over from our male counterparts. Most of us are highly qualified with top level badges and so many licenses. We are good to go. I have CAF license A and B and have attended course in NIS and outside the country. Presently I am a CAF instructor for women football with Eucharia Uche.
Chiejine On Nigeria's Dominance in Africa
We shall continue to dominate Africa because we have talents home and abroad. But making our mark at world level depends on what plans NFF have for the future for the game. The NFF prepared the Super Falcons well for the last World Cup in France, it's still a surprise to me that with all the talents and quality of that team and the massive preparation NFF gave them, we barely managed to reach the Second Round. We should be doing better than that
On The New CAF Women Inter-club competition
I think it is very good one. It will improve our clubs and players. It will give our players the needed exposure and experience. Clubs playing in South Africa, Egypt, Ghana and Cameroon will actually help the game in Africa. CAF have done well by introducing the competition. It will also attract sponsors for clubs, the game and players.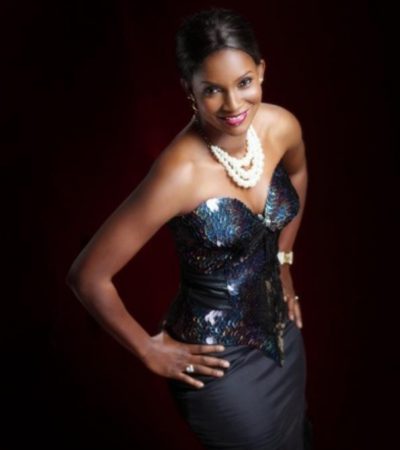 Fame and wealth as a Footballer
Fame… hmmm, yes but money, not quite much. But I thank God for His mercies. I don't regret taking football as a career. I am comfortable
Happiest moment
It has to be when as a player, we qualified for the quarterfinals of the USA 1999 World Cup. As a coach, it was when we won African women championship in South 2010 and in Cameroon.
Also Read – Just Before Kick-Off: The Proposed NPIFL And Legal Ramifications Of A Parallel Professional Football League In Nigeria
Sour moment
When we lost out at the USA Women's World Cup through a Golden Goal
Fashion style
God , I have always been a fashionista and I own a boutique. I have always loved dressing well and I have to be trendy to advertise what I sell. People see me wear what I sell and they want to patronize me.
Chiejine on young girls signing slavish contracts in Europe and asia
It is very disturbing that our players jump to any available opportunity to play in Europe and Asia without bothering about the content of the contract. Can you believe that these players signed contracts that see them earn very little – as low as $400 and not higher than 600 euro per month. My advise is that the NFF should be more involved in their contracts agreement. The agents are exploiting the players and it has to stop. When we advise them they feel it's out of envy that they are going abroad. They're good enough to earn good pay in Europe. Again, our domestic clubs should up their game in terms of remunerations.
Copyright © 2023 Completesports.com All rights reserved. The information contained in Completesports.com may not be published, broadcast, rewritten, or redistributed without the prior written authority of Completesports.com.