Former Nigeria international Garba Lawal has revealed why he always got invited by every Super Eagles coaches during his time with the national team.
Lawal represented Nigeria at four Africa Cup of Nations  (2000, 2002, 2004, 2006) And was at two FIFA World Cups in France 1998 and Korea/Japan 2002.
He was a member of the squad that won gold at the 1996 Atlanta Olympic games and also featured at the Sydney Olympics four years later.
Also Read: Euro Roundup: Simy Nwankwo Scores Goal No 17 For Crotone; Azeez Subbed On In Granada's Win At Sociedad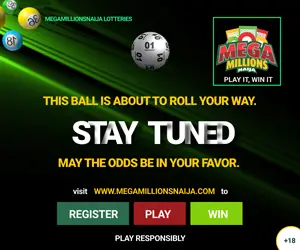 And speaking in an interview with Vanguard, the former Esperance of Tunisia star said he was endeared to every Super Eagles coaches because of his tactical discipline.
"I believe it had to do with what the coaches wanted. It is a coach's tactical approach to a game that determines the type of players he would use for any match. And as a player, your ability to interpret a coach's plan on the field makes him to like you. 
"Coaches stick with players who can help them achieve their goals. Coaches see such a player as being tactically disciplined. 
"If you, as a player, were advised not to move beyond a certain limit on the pitch and when you get there you go haywire, or get carried away, a coach would not like it, particularly when things go wrong. 
"He won't be happy with you because he would feel betrayed as you did not carry out his experiment. Who knows, may be he wouldn't have lost the match if you played to instruction. As a player, discipline is paramount."
Lawal revealed that he got his first call up to the Super Eagles under the late Shuaibu Amodu.
"Late coach Amodu Shuaibu gave me the first invitation to the national team in 1997. We had just won the Olympics and some of us were drafted to the senior national team in 1997. I think my first match was against Kenya in the World Cup qualifiers."
He picked his goal against Spain at the 1998 FIFA World Cup in France as his most memorable with the Super Eagles.
"That remains my most memorable goal for the Super Eagles. I know I scored a fantastic goal against Ghana in the Ghana-Nigeria 2002 AFCON, the goal against Spain in France '98 remains the most historic and most remarkable in my career.
"The goal against Ghana, was also very good because I took the shot from about 18 meters away and it gave us victory. But the World Cup goal against a goalkeeper who was touted as one of the best in the world before the tournament, gives me special satisfaction. Any day Peter Rufai sees me, he jokes about me retiring the Spanish goalkeeper.
Describing how he managed to beat the legendary Spanish goalkeeper Andoni Zubizaretta, Lawal said: "When I got the ball from Rashidi Yekini, I dashed from the far left towards the edge of the box. 
"Yekini who passed the ball to me expected a square pass or a cutback to him and even the goalkeeper noted I was in a tight angle, which he thought he had covered very well. I sold a dummy, which made him think I was going to pass the ball to another attacker or at best do a cut-back. 
"Knowing he was in that state of mind, I exploited the moment and decided to try a shot at goal. I did and it turned out to be a clever flick which the goalkeeper tried to catch but ended up pushing it inside his own net. He was beaten hands down. 
"It was an embarrassing moment for him because he was seen as one of the best goalkeepers in the world. He has not forgiven himself for conceding that cheeky goal. He feels he should not have committed such a howler which gave Nigeria victory."
On why he is fondly called Chindo, the 1994 CAF Super Cup winner with Esperance said: "It is a traditional name given to children born with six fingers. I am called Chindo because I was born with each of my hands bearing six fingers. Although the extra fingers have been cut, you can still see the scars. In my place when you are born that way, you are given that name. It is traditional."
And on what he does since retiring from professional football: " am a coach. I handle one amateur team, Royal Stars in Kaduna. The first year we were in the national play-off but missed promotion to the Premier League because we placed second, but the second year we could not make it because of financial problems. 
"As a private club, we could not garner enough resources for the play-off, so we dropped out. It is not easy to run a football club in Nigeria because the funding is non-existent. Only government clubs survive here."
Copyright © 2021 Completesports.com All rights reserved. The information contained in Completesports.com may not be published, broadcast, rewritten, or redistributed without the prior written authority of Completesports.com.