Super Falcons captain speaks to Completesports.com on her charity project – Desire Oparanozie Foundation, her career, 2019 Women's World Cup campaign and her personal love life, amongst other salient issues. interview by SAB OSUJI.
Excerpts…..
What is Desire Oparanozie Foundation all about?
Desire Oparanozie Foundation is a charitable Non Governmental Organisation. It's all about empowering the youths and the girl child.
For now, the focus is on the female children in Imo State, and the plan is to get it started immediately after the FIFA Women's World Cup in France, in July. Specifically, it starts on July 18 with a career talk to be held at the Imo International Conference Center, IICC, Owerri.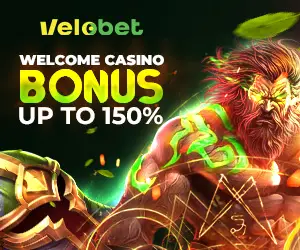 On 19th July, Team Desire, comprising of my colleagues will play a novelty match against some selected legends at Dan Anyiam Stadium, Owerri. Then there will be a final of a four-team tournament involving selected school teams from the three senatorial zones of Imo State — Owerri, Okigwe and Orlu. The fourth team will be my alma mater, Girls Secondary School, Ikenegbu, Owerri. The two best players to be selected from the school teams will be taken to one of the female clubs in the country for an intensive two-week training camp. This is to enable them have a feel of the game in case that's the path they would want to chose after their secondary school education. The three day event is tagged 'Encouraging the Young Nigerian Dreamer. It is my own little way of giving back to the society.
What inspired you to conceive this idea despite still playing active football?
The motive behind this is that, I played football in Nigeria and outside. And I know what the challenges are. It wasn't easy at all. There are lots of discouragement and discrimination such that amongst all my friends then, I was the only one who eventually made something out of the game. You know this gender discrimination in Africa that the girl child shouldn't play football. This made a whole lot of my friends then to quit playing football. That's the whole idea behind the conception of the Desire Oparanozie Foundation. I want to encourage every girl child in Imo state to follow their dreams. And of course, don't forget that Imo State has a good share of players in the national women teams and even across clubs in Nigeria. It is something to be proud of and I want to help sustain the legacy.
The Foundation's efforts are not limited to football alone, but also includes education and other spheres of life. I want them to understand and believe too, that they can become whatever they want to be in life irrespective of whatever challenges or whatever people may think or say. It's going to be a three-day event which starts with a seminar and we are looking at about 500–1000 girl kids. Like I said earlier, there will also be a football clinic/competition involving schools from the three zones — Okigwe, Owerri and Orlu.
The fourth school will be my alma mater, Girls Secondary School, Ikenegbu Lay Out, Owerri. The two finalists will get prize money and educational materials.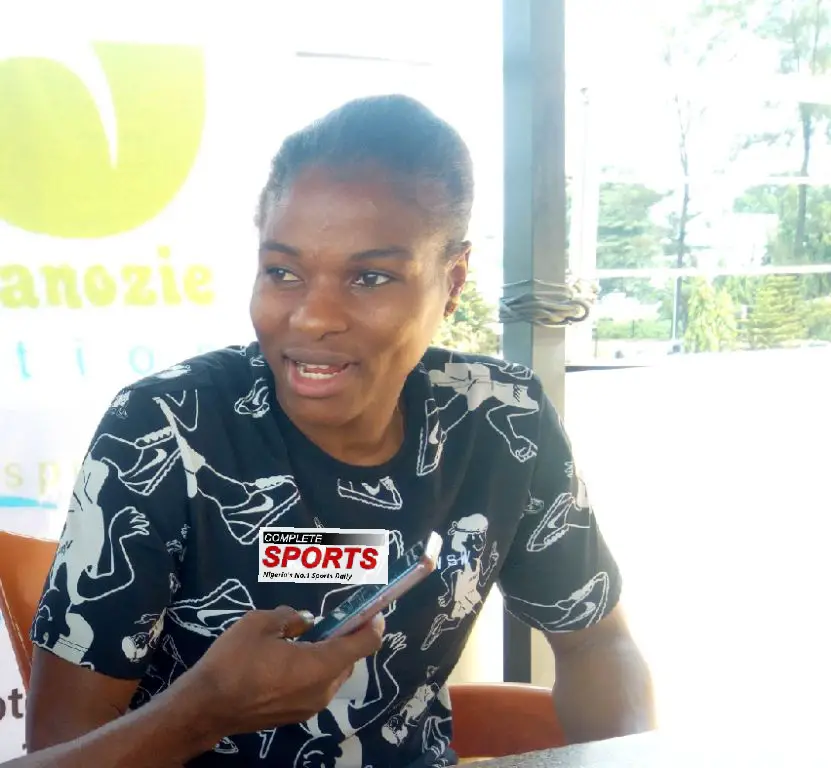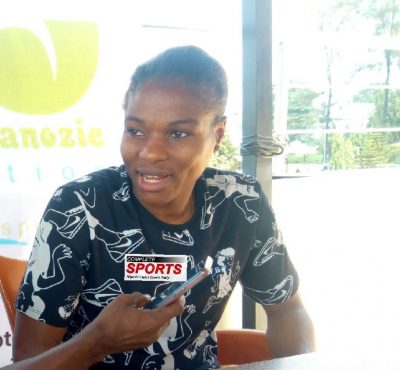 How will you get the girl-kids that will participate in the exercise?
We are doing it zonally. You know we have three zones in Imo State; Okigwe, Owerri, Orlu. Each will produce a team and then the fourth team will be my alma mater, Ikenegbu Girls Secondary School, Owerri. We are liaising with the State School Sports, and I've met and held talks with the director of school sports and he was extremely delighted with the fact that I came up with something like this. He was really willing to help to make things happen.
What's the response from the corporate bodies like towards this project and how long do you think this project would be sustained?
We've sent proposals to corporate organisations and we are expecting their responses, but at the moment I'm solely handling it. Hopefully before that time, we will get responses from those outfits.
We've also written to the new government in Imo state to see if they can be a part of it. Talking about the continuity, my plan is to ensure it continues uninterrupted.
What's your personal target at the 2019 Women's World Cup — MVP, top scorer, etc, especially now that you are the captain of the team?
I'm not particularly given to looking for personal glory. I'm more focused on team glory and what the team can achieve together. If I want personal glory, I would have been into tennis or athletics.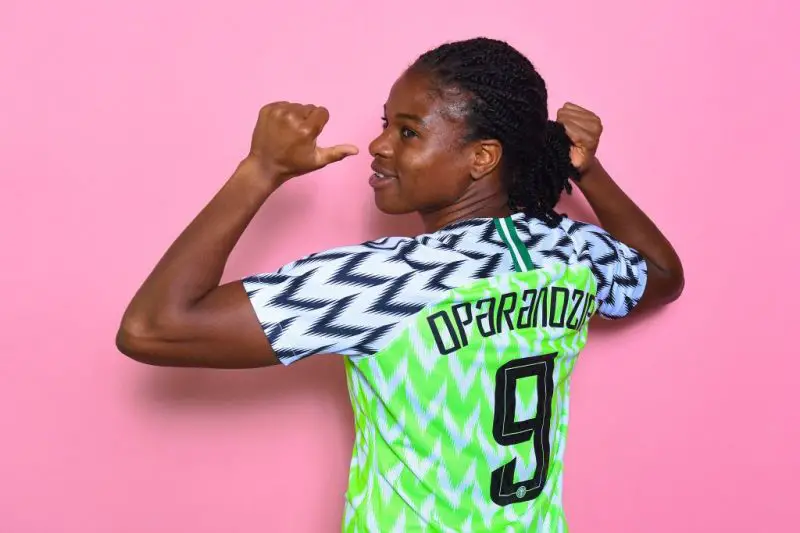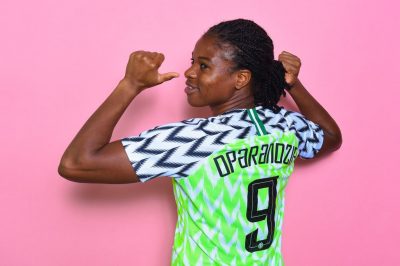 As captain of the team, what would Desire Oparanozie want to be remembered for?
My greatest dream right now is to become the first captain of Super Falcons to deliver the FIFA Women's World Cup to Nigeria.
What's your view on women footballers and marriage? And when do we expect to see Desire Oparanozie walk down the altar?
Marriage is a personal thing. I don't think it has anything to do with your profession or whatever you do. It's really your personal decision and what you want and at the end of the day, it's down to your choice. For me, first of all, I've to be ready. I'm still very much active and concentrating on my career at the moment. I'm sure when it is time, all of you will know.
Are you in a relationship?
Sure. Yes, I am.
We know you still have a contract with En Avant Guingamp of France. We also know this is summer when players and coaches engage in transfers to other clubs. Do you plan to move or remain to see off your existing contract?
Right now, I still have an existing contract with En Avant Guingamp. That's the much I can say for now.
How long do you hope to remain in the game before you call it quits?
How long I would still be active? I don't know that. I'm only sure of today. I don't know what tomorrow will bring. But as long as I can still play, I'm still very much around.
Taking a look back into the concluded 2018/2019 season in France as far as female football is concerned, how do you appraise it?
It was a tough season for me because I was injured at the early stage, and it made me to struggle a bit. However, I thank God I'm good now and looking forward to the next season.
How many games did you play?
I didn't get to play much games, four games or thereabouts.
Thanks for letting us into your world, Desire Oparanozie.
You are welcome.
Copyright © 2023 Completesports.com All rights reserved. The information contained in Completesports.com may not be published, broadcast, rewritten, or redistributed without the prior written authority of Completesports.com.