Former England striker, Emile Heskey, has publicly backed England Captain, Harry Kane, ahead of tonight's Euro 2020 Group D clash against Czech Republic at the Wembley Stadium, and has urged England fans to do the same, after the Three Lions' talisman has found himself under pressure following lackluster performances in England's opening games.
In an exclusive interview with Bookmakers.co.uk, Heskey reminded the nation that Harry Kane has single-handedly come to the rescue of his country on more than one occasion and it's time for his teammates and country to stick with him at this testing moment.
"When you talk about Harry Kane, he is our go-to man to get goals, and he's really saved us over the years," he said. "So, there's times when people need you as well, so I think we need to gather around him and really support him and really try and push him to get back to where we believe he should be."
Heskey went on to say that Kane and the England team are in charge of their own destiny and people shouldn't overreact to a drop in performance from the England Captain, reminding them that we're only two games in and things can change around very quickly if Kane were to score this evening and lead England to victory to top the group.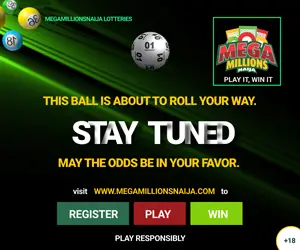 Also Read – Covid-19: Mount, Chilwell In Isolation After Close Contact With, Gilmour
He added: "The thing is for me, who is actually in charge? You are in charge, and your manager, and your players."
"Now, the players all back him, and the players all love him, as you can see. The manager backs him, so he's got to take that in his head and know that he is still worthy of his position.
"Who is better positioned right now to score goals for England? Who has dug England out of a quagmire time and time again, and now we are going to all of sudden, jump all over him, when he is having a little bit of a barren spell?
"When we say a little bit of a barren spell, we are talking two games! We are talking two games. Two 90-minutes. That's all we are talking!"
"He goes and scores in the next game and we have all forgotten about that. And this is the nature of the beast at times, but I think we still need to get back behind all of our players, and especially Harry Kane, because he has dug us out of the hole time and time again."
"He has to believe in himself as well. I have believed in myself. I didn't need anyone to tell me: Yeah you had a good game, or yeah, you didn't do this. I knew myself."
"I would be showing him what he's good at. I would be showing him clips of the goals. The twenty, the thirty goals he scores, in a season!"
"You know, I would be looking back at all his other England goals and showing him. He doesn't need anyone else to be patting him on the back. He knows he is good enough and he knows he can score goals."
Heskey urges Southgate to start Jack Grealish against Czechs, while admitting that Kalvin Phillips has been effective as a secondary defensive midfielder for England, Heskey told Bookmakers.co.uk that the time is now for Grealish to set the tournament alight and inspire England to victory tonight and beyond.
"I would love to see Jack in the team. We spoke about it in the first game, I thought Jack should have played. But I thought Gareth (Southgate) played a masterstroke having (Kalvin) Phillips in there, who can play holding and has got the ability to get up and down, so he gives you something different as well," Heskey stated.
"We say it's two holding midfielders, but it's actually not two holding. We can actually get people forward. But I would love to see Jack playing because I think he gives you something different on the ball, when you're talking about driving with the ball and pulling defenders out of their positions, because he can actually go past players.
"Once you go past someone, someone else has to attach to that player, and he's got that ability to go past one, two, three players at a time, so you're pulling defenders all over the place. So, I think it's about time we do unleash him into the team and allow us to progress into the later stages."
The former England frontman claims Southgate's men were too bullish heading into the Scotland game, but is confident the Three Lions are more than capable of performing a demolition job on their future opponents if everything clicks into place.
Also Read – Euro 2020: England Not Afraid Of France, Germany, Portugal -Sterling
"We were overconfident with Scotland and look what Czech Republic did to Scotland. So we can't be going into this game thinking we deserve to win just by turning up. We've got to actually perform," he cautioned.
"I think we are one good performance away from giving someone a hiding. We can create chances because we have fantastic players who are so dynamic and so direct with the ball. It's just about playing at speed because a lot of our players are all about that pace. It's about getting the pace up on the play."
And Heskey sees Kane scoring agaisnt Cech Republic and England winning convincingly.
"I'm going to go for Harry Kane as first goal-scorer because I want him to go and score and I believe that he's a confident lad and he'll go out there and want to score. Whether it be a penalty or whatever, I believe he will get his goal. 2-1 England," he predicted.
Although many England fans were frustrated with England's performance and result against Scotland on Friday night, Heskey, tipped his hat to Steve Clarke's side, who were well prepared and executed their game plan to a tee.
He observed: "Again, I think, Scotland played the key role that they knew they could. They were fantastic in the way that they have approached the game."
"We knew they were going to approach the game like that. We knew it was going to be tough. We knew that the energy levels will be super high, and we just couldn't figure it out."
"Why? I think it was quite slow in a way that we have played, and at times we need to quicken it up. You've got to take your hat off to Scotland who played the ideal game, and were fantastic doing it."
Copyright © 2021 Completesports.com All rights reserved. The information contained in Completesports.com may not be published, broadcast, rewritten, or redistributed without the prior written authority of Completesports.com.