Funke Oshonaike became the first Nigerian athlete to exit competitions at the on-going Olympic Games. Ironically, not only is she the oldest, she is also the first female athlete to participate in 7 editions of the games. Unbelievable, but yes, this is her 7th Olympics.
The irony of her situation is that on the very day the Olympics of 2020 officially began, she exited. It was a painful experience for which she could not do anything. She was lined up to face a player from the tribe of those engrained with the DNA of table tennis, a Chinese American, who is half her age, and with an awkward left-handed tennis grip that she could not neutralise until the game was over. This was inspite of all her experience playing tennis for over 3 decades.
Funke had no chance against her as the evening of their match clearly showed. The nose is far from the eyes.
The match is not the interest here, but what transpired after. What happened? How did she handle the disappointment, the hurt and the pain?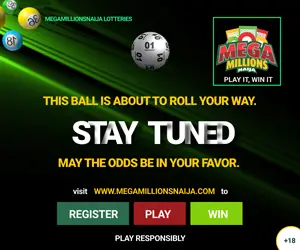 Also Read – Odegbami: "Eye On Tokyo 2020"- Day One
The Olympics is a very exuberant place for athletes, particularly those that go farther in their competitions, and probably win something down the line. But it is actually also a very lonely place for athletes that fall out early, or painfully, as 'The Eye' found out yesterday after Funke's journey in the competition that has taken 5 years of preparation shudderingly came to an end.
'The Eye' was hovering high up in the skies after her match and observed her lonely 2 hours wait for a bus (not the driverless ones in the Village) and another 30 minutes drive from the match venue to the Village. It was two and half hours of deep contemplation of what had happened and what could have been.
The absence of any crowd at the venue obviously could not have helped Funke that grew up and fed on the noise of large vociferous table tennis supporters in Lagos. It may have affected her psyche and her game, whilst boosting the confidence of the debuting Chinese lady. On the night, noticeably, Funke struggled for composure and strategy through the match on how to combat the left-handed Chinese that tormented her with spins, chops and smashes. The odds were stacked against her.
In the end, her only supporters were a few of her colleagues and coach Segun Toriola. Their feeble voices were drowned by the echo of the empty spaces in that gigantic but magnificent Hall.
'The Eye', an invisible drone hovering silently above, followed Funke outside the hall as she left, quietly and alone, her Olympic journey over before it even started.
Quietly, she walked into the fading evening for the longest 'walk' back to camp, to the Olympic Village that never sleeps. She waited outside the building housing the Nigerian contingent, watching athletes from other countries walk by, wondering if they knew what had hit her.
The world did not stop. Nobody was perturbed with whatever was going through the mind of this lonely Nigerian table tennis player. It must have been a humbling feeling.
Then she picked up her phone. She decided to take a selfie. She started to speak into her phone, recording for posterity what was going through her mind in this loneliest of moments.
Also Read – Odegbami: An Eye Over Tokyo 2020 – A Daily Diary Of The Olympics
" Ya, Funke Shonaike", she spoke into the camera, soliloquising, her face masked, hiding away from the world.
"I just lost my match against this Chinese American lady. I really don't know how to feel right now. I am outside here, alone. I don't want to go inside my room, to think alone. I don't know how to feel. In all, I am still very proud of myself. To be here to compete again is a really great privilege for me. To represent my country at this Olympics, at this age, for the 7th time, provides me many reasons to be grateful and happy, but it hurts to lose and I have to accept it. I am a sportswoman, and it is the same feeling for all of us. I don't know what to think. I just want to thank all of those back home in Nigeria that have been supporting me through all these years. Thank you".
She paused took a deep breath ànd added, "Funke, head up, head up".
And it was finished. She got up and headed to the lift taking her to the 8th floor, into her room that she shares with Edem Offiong. It is a beautiful small apartment with beds made from recycled cardboard.
Edem is with Segun Toriola training for the last time, for her own match against a Hungarian Lady. Edem is determined to avenge her friend's defeat.
Funke composes herself and returns to the hall to support Edem. Her friend plays brilliantly and wins her match against a Hungarian Lady convincingly.
As the Nigerian camp retires for the night on Day One of the Olympics, they do so with enough mixed emotions to do round the athletes for the night, 'The Eye' sights former President of the Nigeria Athletics Federation of Nigeria, Chief Solomon Ogba amongst those welcoming Edem Offiong back from her successful match.
She gives him a hug and requests that he comes again to her game with the same 'lucky charm' that he brought to her match earlier, so that she can keep winning for Nigeria.
At the Olympics even 'the Eye' can only follow one game, or one athlete, at a time. On Day One, it followed Funke Oshonaike.
Segun Odegbami
Copyright © 2021 Completesports.com All rights reserved. The information contained in Completesports.com may not be published, broadcast, rewritten, or redistributed without the prior written authority of Completesports.com.