Former Brazil and Barcelona superstar, Rivaldo, believes that Camp Nou fans still love Lionel Messi despite the Argentina talisman's recent move to leave the club and can help bring great fortunes to the Blaugrana if he rescinds his decision and stays for another season.
Messi seems to be considering making a u-turn about leaving the club he joined at the age of 13 following his father cum agent, Jorge Messi's recent hint that he has been having good discussion with Barcelona chiefs.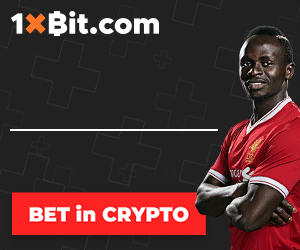 The Barca captain can't switch to his preferred club, Manchester City, as a free agent after the Spanish club revealed that status had expired and and a release clause worth €700m in his contract activated.
Rivaldo who played for Barcelona between 1997 and 2002, winning one UEFA Super Cup, two Laliga titles and one Copa Del Rey, says Messi won't be treated as a rebel by the Camp Nou fans if he changes his mind and stays to see out his current contract next year.
"If Messi stays for at least one more season, it won't be a problem.
Blaugrana fans still have lots of love for him and know that he is a legendary player who made and can still make the difference at the club, so things can still end up nicely," Rivaldo told Betfair.
"A lot can happen in the next few weeks – he can leave, he can stay for one more season or even extend his contract, so we must wait.
Also Read: Ramos Hopes Messi Stays At Barcelona
"But if he stays at the club l'm not imagining a scenario of fans booing him at the Camp Nou or anything similar, not at all."
Rivaldo added: "He [Messi] may have decided to leave Barcelona after the humiliation against Bayern Munich in the Champions League," he said.
"After a season of internal problems at Barca and losing the LaLiga title to Real Madrid, the 8-2 defeat was the last straw that made Messi want to leave.
"He has taken responsibility for the team for too long and is probably tired of the pressure.
"The club have signed many players in the last couple of seasons, but no one has stepped up to help him and relieve some of his burden."
Copyright © 2021 Completesports.com All rights reserved. The information contained in Completesports.com may not be published, broadcast, rewritten, or redistributed without the prior written authority of Completesports.com.