Soccer is the most loved sport the world over and is played by billions. Those that rise to the pinnacle of their sport receive eye-watering amounts of money while showcasing their talents in front of thousands of adoring fans each week. With such an insatiable interest and great sponsorship and television deals, soccer stars are paid astronomical amounts of money every year by their employers and sponsors. In this post, we take a look at the world's top five highest-paid soccer stars, according to figures from bookmaker Find Betting Sites.
Lionel Messi, FC Barcelona 
Salary: $92million 
Endorsements: $34million 
In the past decade, ask any football fan in the world who the worlds greatest is, and they will likely tell you that it's either Cristiano Ronaldo or Lionel Messi. The mercurial Argentinian has catapulted the Catalan club to Europe's elite, helping the club win 34 trophies in his sixteen years as a pro. Messi has earned a staggering $1 billion in pre-tax career earnings. He dropped a bombshell in the summer of 2020, revealing his plans to leave Barca, and fans will be intrigued to see if he secures the transfer he desires or whether he will see out his career with the club that has given him so much.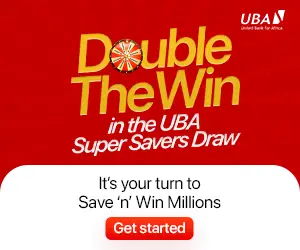 Cristiano Ronaldo, Juventus 
Salary: $70million 
Endorsements: $47million 
Cristiano Ronaldo is the most followed footballer on social media, with an incredible 457million followers across his platforms. As well as being one of the most prolific goal scorers of all time on the pitch, he's built a distinctive brand for himself off the field. Perhaps comparable to the brand that David Beckham built for himself during his time spent at Manchester United and Real Madrid, Ronaldo's CR7 brand is a considerable part of his financial success and has attracted sponsors such as Nike and Herbalife.
Related: Soccer Elites Backed A Loser With The Super League Gamble
Neymar Jr., Paris Saint-Germain 
Salary: $78million
Endorsements: $18million 
Neymar Jr. is perhaps the most polarising player in the world of soccer. Despite his unquestionable talent, his antics on and off the field have attracted widespread criticism. Many were left in disbelief when he swapped Barcelona for Paris in the summer of 2017. While at Barca, he was a key component of their free-scoring front three; in Paris, he was one of several highly paid superstars brought in to help the French giants succeed in Europe. While PSG are still yet to be crowned European champions, Neymar Jr. quadrupled his salary since moving to France, which upset many of the world's football purists.
Kylian Mbappe, Paris Saint-Germain 
Salary: $28million
Endorsements: $14million 
Easily the most exciting player in world football, Kylian Mbappe's footballing talent is unquestioned. Featuring alongside Neymar Jr., Mbappe scores freely in France's top flight and won the Ligue 1 Golden Boot for the second year in a row in 2019. Off the field, Mbappe is the poster boy for EA Sports FIFA 21 video game and rakes in an incredible $14million a year from his various sponsors and endorsements. If rumours are to believed, a big-money transfer to either Spain or England is on the cards in the near future for Mbappe.
Mohamed Salah, Liverpool 
Salary: $24million 
Endorsements: $13million 
As well as being one of the most popular players in world football, Mo Salah is also one of the best paid and is the highest-paid player in the English Premier League. He has recently surpassed Steven Gerrard to become Liverpool's highest-scoring player in European competitions, which is remarkable given the club's pedigree on the continent. Salah partnered with Vodafone earlier this year to become an ambassador for a UN programme that brings digital learning tools to refugees in Egypt, the country of his birth.
Figures sourced from: https://www.findbettingsites.co.uk/soccer-earnings/