Manchester United versus Liverpool remains one of THE games in world football and the latest clash takes place at Old Trafford on Sunday.
There is no shortage of hype in the build-up to this weekend's north-west derby. Leaders Liverpool go to the home of their arch-rivals aiming to underline their title credentials with another win to make it nine from nine at the start of the season.
Such a run of winning form demonstrates what good shape Jurgen Klopp's team are in and, following on from their Champions League success in June, they are in perfect place to end their long wait for a domestic league title.
Contrast that with United's poor return this season and some will say this game does not really carry the same significance as previous titanic tussles.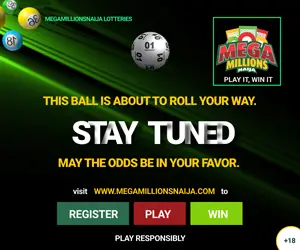 A check of the table makes a good argument for that point of view, with the Red Devils floundering down 12th, out of form and taking on a side seemingly running away with the title. A simple away win surely in a run-of-the-mill Premier League encounter?
Not a bit of it. Liverpool against Manchester United always carries gravitas and for good reason. For a start these two remain the most successful and best-supported clubs in Britain, and both have a worldwide reach that Chelsea, Arsenal and newcomers to the top table, Manchester City, can only dream about.
Related: Smith Hails Mings' Character
This game matters. But not only in Tuebrook and Salford, it matters in Dubai, Nairobi, Bangok and Oslo.
It matters this season probably more than in recent years because the Merseysiders need the points to maintain their title charge, equal City's record of 18 consecutive league wins, and claim victory at Old Trafford for the first time since 2014.
It matters to the Red Devils because they're in danger of slipping into the bottom three by the end of the weekend if they lose and other results go against them.
That's a position unthinkable for former boss Sir Alex Ferguson, who acutely knew how much this rivalry meant as he regularly admitted it was THE game of the season for his side, the one he wanted to win above all others, the one he hated to lose the most.
Plenty has been written in the past as well about the social, cultural and geographical significance of the game in terms of what it means for the respective cities, fanbases and clubs – clubs who actually have far more in common with each other than many followers would like to admit.
The managers and players may attempt to play down the hype, but watch closely the celebrations at the final whistle from whoever comes out on top – if there is a winner – and it will reveal the ongoing importance of this game.
Copyright © 2021 Completesports.com All rights reserved. The information contained in Completesports.com may not be published, broadcast, rewritten, or redistributed without the prior written authority of Completesports.com.