If you're a big fan of any sport, you probably have already placed a bet at some point in your life. Sports betting has always been great for many sports fans as it makes any match more thrilling and exciting. Whether it's tennis, football, cricket, or basketball, you can always easily place a bet online.
Online betting has been around for a while now. It has been there since the 90s and today, it has become widely accepted by many states in the US and other countries. It is a popular activity in places like the United States, the United Kingdom, Ireland, and even India.
What's great about betting nowadays is that you can easily access Sports betting sites in India, the UK, and anywhere else wherever you are. Since it is legal in Nigeria, you can easily place a bet on your favorite matches.
While you can use any device that can connect to the internet to place your bet online, there is always the better choice to do this. You can simply never go wrong with placing your bets with your mobile device.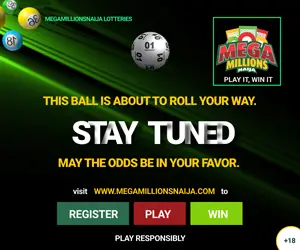 Related: Signs That You're Not Using A Premium Mobile Betting App
What is Mobile Betting and Why People Now Prefer This?
Mobile betting is placing a bet online with your mobile device like a tablet or a smartphone. The mobile market has become so big that around half of the betting revenues worldwide come from this market. AN example is how the state of New Jersey in the US would get 80 to 90 percent of its betting handle from mobile users.
People have different reasons why they chose to gamble with their mobile devices. Here are some great reasons that came about.
Betting Anytime and Anywhere
With your mobile device, you can easily place a bet on any sports match wherever you are and even any time that you want. In-game or in-play betting has now become so popular because of this. It's easier to view odds and place live bets online as such odds are only available for a few seconds. There is no longer a need to line up every time you place a bet.
The pandemic has also strained a lot of punters from placing their bets in person. Many land casinos and bookies are still closed today because of the pandemic, and so, punters resort to online casinos and bookies. This year, it's still a smart idea to just place your bets online since there is still a health crisis going on.
Gambling companies are aware of how big the mobile market is and many of them are now shifting their focus to these customers. With that, many companies have already released betting apps that their customers can install on their mobile devices.
There is tough competition between these betting apps from different gambling companies. The more feature, the better. The faster the app is, the more users they are likely to get. There are even betting apps that also allow users to stream live matches.
In-game or in-play bets are also easier to access with a mobile app. It only takes a few taps for you to be able to place a live bet and if you've done this before, you know how important speed is.
Betting online concerns your money and it is understandable that many have been and still are hesitant about transacting online. However, it's generally safe to make transactions online nowadays. Online casinos and bookies use secure software that enables data encryption. This means that your transactions and information are impossible to access by anyone.
There are also additional steps that you can take as a responsible gambler. You can use digital wallets when making a payment as platforms like PayPal and Skrill offer their users extra protection. When visiting casino sites, you can also use a VPN to make sure that you don't leave any digital footprint.
Conclusion
These are just a few reasons why betting with your mobile device is the better option. As the mobile market continues to grow, we can only expect that mobile gambling will get better. The availability of 5H will also ensure a better experience.
For now, there is no update on whether 5G will soon be available in Nigeria. Still, if you give mobile betting a shot, you can easily understand why this is how you should be placing your bets moving forward. Whatever sport it is that you follow, there is surely a betting app that you can download.
Copyright © 2021 Completesports.com All rights reserved. The information contained in Completesports.com may not be published, broadcast, rewritten, or redistributed without the prior written authority of Completesports.com.