With the advancement in sports science and all other technologically driven factors that can aid performances in track and field, it is assumed records will continue to be broken every time, especially Nigerian records, some of which are not world class in classification.
Who would have ever thought Nigeria would be praying to have at least two eight metres jumpers when in the 1970s,1980 and 1990s the country had 10 male jumpers who have jumped 8m and over?. In fact, out of the 10, five were 8.20 plus jumpers and dominated the African scene, winning every available medals.
Who would have also thought Nigeria would be struggling to produce a 50 seconds runner in the women's 400m, an event Nigeria was ranked 1 and 2 in 1998 and which fetched an Olympic medal in 1996?
Today, Complete Sports' DARE ESAN takes a look at 10 Nigerian track and field records ( five men and five women) still standing the test of time…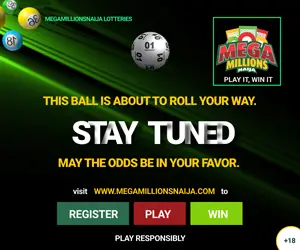 MEN
AJAYI AGBEBAKU (Triple Jump,17.26m) – 37 YEARS
Agbebaku is the most successful triple jumper Nigeria has ever produced.He is the first out of only five Nigerian athletes (men and women) to win an individual medal at track and field's greatest athletics showpiece,the World Championships. This feat he accomplished 37 years ago in Helsinki, Finland where he jumped 17.18m to win a bronze medal.
A month earlier, he had hopped, stepped and jumped into the record books as Africa and Nigeria's record holder in the event courtesy his 17.26m gold-medal winning jump at the World University Games in Edmonton, Canada. The feat stayed for 24 years as African record before it was broken by Morocco's Tarik Bouguetaib (17.37m) in July 2007.
Agbebaku however retains his status as Nigeria's record holder 37 years after he achieved the feat. Only the duo of Tosin Oke (17.23m) and Joseph Taiwo (17.22) managed to hit the 17.20 mark.
CHRISTIAN OKOYE (Hammer Throw, 66.92m) — 34 YEARS
Okoye bestrode the Nigerian throws scene like a colosus in the early 1980s.He was a national Shot Put, Discus and Hammer Throw champion. He was the only man since 1980 to win in all three disciplines. His star shown brightly and briliantly when he gained admission to Azusa Pacific University in 1982.He is arguably the most celebrated athlete into Azusa Pacific history. He was a 9-time National Association of Intercollegiate Athletics (NAIA) champion in track & field and led the University to four straight NAIA Outdoor Track & Field national championship titles (1983-86).
He was the first person in NAIA history to win the discus for four years, setting the NAIA record in the process with a heave of 208′ 4″ in 1985. In 1986, he was named the Most Outstanding Performer of the NAIA outdoor championship meet after winning the Discus and the Shot Put.
Okoye's 66.92m throw in March 1986 at Westwood, Los Angeles, USA remains the second longest standing Nigerian track and field record till date.
INNOCENT EGBUNIKE (400m, 44.17) — 33 YEARS
When Egbunnike improved his personal best to 44.50 seconds at the Weltklasse meeting in Zurich,Switzerland in August 1986,breaking the 44.30 seconds African record set by Gabriel Tiacoh of Cote D'Ivoire early that year seemed an achievable target.The Nigerian however had to wait till the following year before he could rewrite his name in history books as the fastest quartermiler in Africa for the second time.
Also Read: 5 Most Decorated Nigerian Footballers In History
He first set a new African record in June 1985 when he ran 44.66 seconds to break the barely three years old record (44.76) set by Sudan's Hassan El Kashief.
In 1987,Ejima,as he is fondly called broke the African nay Nigerian 400m record twice.First was at the African Games in Nairobi where he ran 44.23 seconds to defeat home boy and one of the favourites for the title,David Kitur to win the gold medal.
Ten days later, Egbunnike returned to the Letzigrund in Zurich and smashed his own African record,running 44.17 seconds to become the first African man to break 44.20 in the event. The record stood for 19 years before a certain Gary Kikaya ran seven hundreth of a second faster to set the record at 44.10 for eight years. Thereafter, Botswana's Isaac Makwala set a new 44.01 African record.South Africa's Wayde Van Niekerk later broke it thrice to become Africa's fastest 400m runner ever at 44.03 seconds.
Ejima's 44.17 seconds run is however still the fastest ever run by a Nigerian till date.
HENRY AMIKE (400m Hurdles, 48.50) — 33 YEARS
'Omo Oba' as Amike is fondly called remains the finest quartermile barrier runner Nigeria has ever seen. He was an Olympics and World Championships finalist in the event and won a silver medal at the IAAF (now World Athletics) Continental Cup in Barcelona, Spain in 1989.
Amike is the first Nigerian to break 50 seconds in the 400m hurdles when he ran 49.82 seconds in April,1984 in Austin,Texas, USA. He made history again the following year as he broke 49 seconds first at the NCAA Championships final in Austin,running 48.88 seconds to win a silver medal.
After that feat,Omo Oba had to wait for two years before he could run inside 49 seconds again and he choose the biggest stage in track and field,the World Championships to race into immortality. He ran 48.50 seconds to break his own Nigerian record at the semi-final stage before running 48.63 to place sixth in the final.
YUSUF ALI (Long Jump, 8.27m) – 31 YEARS
The long jump may have become the property of South Africa who has produced the top three biggest jumpers in the African all-time list but Nigeria was once the king of the horizontal event,dominating in the continent in terms of quality of performance and medals at major continental and international events.
In the 1970 and 1980s, Nigeria's dominance in the event was unassailable.
And one of the jumpers who brought Nigeria to the forefront of the event in Africa is Yusuf Ali.
'Skippo' as he is fondly referred to is arguably the greatest long jumper Nigeria has ever produced. He is a World Championships (8th,1983) and Olympics (9th,1984) finalist in the event and a silver medallist at the World Athletics Continental Cup in 1989.
Ali's 8.27m gold medal-winning leap at the long jump pit of the National stadium,Surulere,Lagos at the African Championships was two centimetres better than the 8.25m African record set by compatriot,Paul Emordi two years earlier in Los Angeles, USA.
The record stayed for eight years as Africa's best before Cote D'Ivoire's Cheikh Tidiane Toure leapt farther (8.46m) in June 1997.It however remains the longest leap in Nigeria's long jump history till today.
WOMEN
FALILAT OGUNKOYA (400m,49.10) – 24 YEARS
Ogunkoya came back from childbirth to race into Olympics glory in 1996 when she became the first Nigerian track and field athlete to win an individual medal in the history of the games.This she achieved in a record-breaking fashion as she raced past Fatimah Yusuf and her altitude-aided 49.43 seconds African record in 49.10 seconds to land on the podium.
Ogunkoya, a 50.31 runner the previous year later anchored the 4x400m relay team to a silver medal finish also in an African record time (3:21.04).Both records, both the individual and the relay are still standing till today.
CHIOMA AJUNWA (Long Jump,7.12m) — 24 YEARS
Policewoman, Ajunwa is the golden 'girl' of Nigerian athletics. The multi-talented athlete made history as the first and only Nigerian,man or woman to win an individual gold medal at the Olympics.
This she achieved 24 years ago in Atlanta,USA when her equally record-setting 7.12m leap landed her on the podium.The mark was the first time an African nay Nigerian woman would hit the 7m mark in the jump.It was a new African record at the time as she rewrote her own record of 6.90m achieved four years earlier in Lagos and still remains the longest jump by an African woman ever!.
GLORY ALOZIE (100m Hurdles,12.44) — 22 YEARS
One of the most successful and most decorated Nigerian athletes in history, petite Alozie is also the greatest sprint hurdler the African continent has ever watched on the track. Alozie is the only Nigerian athlete to win medals at all available global events. She was an Olympics (silver), World Championships (silver), World (Continental) Cup (gold) and World Indoor Championships (silver) medallist.
She raced to national reckoning in 1996 when she won a 100m hurdles silver at the World Junior Championships in Sydney, Australia and, like a bolt out of the blues became the name on everybody's lips globally two years later (1998).That was when she broke the African record twice. She ran 12.46 seconds in Salamanca, Spain in July to consign to the archives the 12.63 seconds record Angela Atiede set in Lagos in June 1997.
Barely a month later, Alozie improved by two hundreth of a second to erase her own African record. This she achieved at the Herculis Zepter Golden League meeting in Monaco. That record has remained unbroken since then.
VIVIAN CHUKWUEMEKA (Shot Put,18.43m) -17 YEARS
No field eventer has dominated the shot put scene in Nigeria the way Vivian did!. Jovial and friendly, she was untouchable in Africa as she won the African Games title thrice and the African championships thrice. She was a Commonwealth Games champion and finalist twice at the World (Continental) Cup.
She won the Nigeria shot put titles at least 11 times. She owns 18 of the 20 best marks ever thrown by an African woman and remains the only Nigerian to hit the 18m mark in the event. Her 18.43m mark achieved in April 2003 at the Mt. SAC Relays in Walnut, California, USA remains the best mark ever thrown by an African nay Nigerian woman
GRACE EBOR (800m, 2:02.04) — 17 YEARS
After running 2:03.12 new Nigerian record in the first round of the Commonwealth Games in Manchester in 2002, Ebor broke the record twice the following year on her way to making history as the first and so far only Nigerian woman to win a middle distance title at the African Games.
She was not regarded as a favourite for a podium appearance at the Games but Ebor benefitted from the absence of top East African runners in the competition to rewrite the record books.
She served notice of achieving something big at the Nigerian Trials for the Games in Abuja in July,running a new 2:02.21 national record. At the Games,she broke her personal best again, stopped the clock at 2:02.04, a new Nigeria record and a historic gold!.
Copyright © 2021 Completesports.com All rights reserved. The information contained in Completesports.com may not be published, broadcast, rewritten, or redistributed without the prior written authority of Completesports.com.