THE pioneer sports publishing company in Nigeria, Complete Communications Limited (CCL) has expanded its digital offerings on the internet even as its flagship publication, Complete Sports newspaper, clocks 25 years on the vendor's newsstand today.
First published on 18 December, 1995, Complete Sports is the most authoritative and longest running all-sports daily publication in Nigeria.
At that time in 1995 when industry observers thought it was impossible to sustain an all-sports daily, Complete Sports took the plunge to revolutionize sports reporting in Nigeria by putting stories and pictures of Nigerian sportsmen and women and matters affecting them on the front page everyday.
That projection and positive coverage went a long way to inspire the athletes to greater performance while also putting sports officials and administrators on their toes to improve, all to the benefit and progress of the Nigerian sports industry.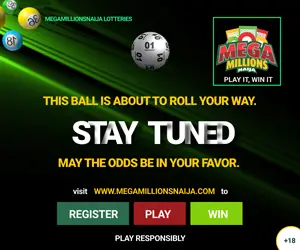 Concurrently, the newspaper created new jobs which led to the emergence of a new generation of specialist reporters in specific sports in the country.
Complete Sports also informed, educated and entertained Nigerian sports fans such that millions of them became knowledgeable "experts" on sports issues just from reading the newspaper.
Twenty-five years on, Complete Sports published by Complete Communications Limited (CCL) continues to play a pivotal role in the total renaissance of Nigerian sports. And with digital online media publishing now prevalent, the company has also established several footprints on the worldwide web.
Also Read: 60 Sports Icons By Sports Minister: Complete Sports Publisher Pastor Sunny Emmanuel-Ojeagbase Should Be On The List — By Desmond Ekwueme
CCL's flagship online publication is www.completesports.com which originally was launched in 2005. It is the digital version of Complete Sports newspaper and is regarded now as the foremost indigenous sports website in Nigeria.
Completesports.com reports everything from local to international sports, with a special focus on Nigerian footballers and athletes at home and abroad.
Coming next to Completesports.com is www.allsportsprediction.com. This website was established by CCL to satisfy the yearnings of our readers for informed analyses and predictions that will help them to win as sports betting exploded on the global sports scene. The website has seen its worldwide subscriber base rising regularly because of its match predictions which are often spot on.
Another fast-growing website promoted by CCL is www.naijasuperfans.com which is a lifestyle community forum for Nigerian fans. It features news and videos about entertainment, politics, sports, business and other subjects of interest to Nigerians at home and in the diaspora. It's main target, however, are exclusive video interviews with famous personalities.
In addition to the online sports and sports-related websites, CCL's other digital assets include www.uncommonsuccesssecrettips.com which is hosted by Pastor (Dr) Emmanuel Sunny Ojeagbase.
Dr. Ojeagbase is the executive chairman of CCL and co-founder of Success Attitude Development Center, title owners of Success Digest, Nigeria's No. 1 Life Changing magazine. He has been writing success tips for nearly four decades and is a renowned business coach with a troop of successful protégés. Incidentally, Success Digest also clocks 25 years this year having been launched in 1995.
Other news, educational, entrepreneurship and aspirational websites also in the CCL bouquet are www.JVMarketplace.net, www.SoundHealthandLastingWealth.com, www.247NewsAroundTheWorld.com, www.IncisiveReviews.com and www.diligenthomemaker.com.
In the words of Dr. Ojeagbase, CCL is on a revolutionary journey in the digital media space just as it did in the past with several pioneering print publications such as Sports Souvenir, Complete Football magazine, Climax magazine, International Soccer Review, Complete Football International, Complete Football Extra, Complete Sports newspaper, International Soccer, Success Digest magazine and Success Digest daily.
Dr. Ojeagbase said: "Our 36-year journey as a publishing business started with Sports Souvenir in 1984, and we thank the almighty God for the successes that we have recorded as an organization since then. As we celebrate 25 years of Complete Sports newspaper this year, we are firmly focused on the future with our new digital platforms. To the glory of God, Complete Communications Limited has transformed fully into a digital media group while maintaining it's presence in the traditional media space. We thank our millions of readers who have stuck with us on this journey. There's more to come."
Copyright © 2021 Completesports.com All rights reserved. The information contained in Completesports.com may not be published, broadcast, rewritten, or redistributed without the prior written authority of Completesports.com.