MY last diary on the on-going AFCON was a poser for the Super Eagles following their shock 2-0 defeat to Madagascar in their last group match. I asked: "Can these Eagles redeem themselves?"
Well, their chance for redemption is here and it is in the shape of our bitter rivals Cameroun in a Round of 16 showdown on Saturday. It doesn't come bigger than that.
Victory for Gernot Rorh and his men, and all their sins against Madagascar will be forgiven, wiped off.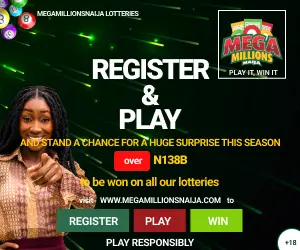 But it won't come easy. Nigeria-Cameroon rivalry in African football is the equivalent of Brazil-Argentina in South America or Germany-Holland in Europe. It is intense, it is bitter, it is more than just football; indeed, it is a WAR between neighbours. A fight to the finish.
Nigerian football fans who are old enough are very familiar with the storyline and the undercurrents. Younger fans who were not born when the rivalry began must have read about it. In case they haven't, I have an advise for them: Cameroun are our neighbors, so we should be nice to them. But when it comes to football, they are to be hated with a passion!
Cameroun are the one team in world football that have inflicted the greatest pains on Nigeria at senior level. They denied us a World Cup debut in 1990 and robbed us of the AFCON title on three deeply painful occasions in 1984, 1988 and on home soil in the year 2000. They are the main reason Nigeria can boast of only three African titles despite having played in seven finals.
On a personal note, I recall being very depressed for many days as a Youth Corper in Enugu after the 1988 final in which Henry Nwosu's goal was disallowed and Roger Milla scored a controversial penalty. And I was at the National Stadium in Lagos in 2000 when Rigoberto Song scored the final penalty kick that snatched the trophy from us in a shootout. The psychological impact of that loss was akin to driving multiple daggers simultaneously into millions of Nigerian hearts. It was a day of deep national mourning that I will never forget.
However, I have also witnessed some happy moments in our "war" with Cameroun. I was in the stadium in Dakar, Senegal when the Eagles beat the Lions 2-1 in the match for third place at the 1992 AFCON. I also recall with joy when we beat them 2-1 again to knock them out in the quarter-final at Tunisia 2004. Then, more recently, the Eagles decimated the Lions 4-0 in Uyo en route to qualifying for the 2018 FIFA World Cup while they sat at home. That last one was particularly satisfying and I will like to experience it again.
Thankfully, Gernot Rohr who masterminded that huge win is still the man in charge of the Eagles. Luckily, also, some of the players who participated in that slaughtering of the Lions are still in the team. Captain John Obi Mikel is unlikely to play on Saturday but he must indoctrinate the younger players about what is at stake. This is one match that they must not lose. If they have to die on the pitch to ensure victory, they should die!
Of course, I do not mean that literally. I'm only challenging the players to go into the match with a determination to win. If they want the win badly enough, they will get it. Mikel should tell the boys: "We beat these guys before and we can beat them again."
Admittedly, that comprehensive defeat in Uyo followed by the humbling 1-1 draw in Yaoundé in the World Cup qualifiers will also serve as motivation for the Cameroun players on Saturday. The angry Lions will be roaring for revenge against Nigeria. And, as defending AFCON champions, they won't want to surrender their title this early in the tournament. That sets the stage for a truly helluva battle.
Notably, neither side has been particularly impressive so far in Egypt. They have both struggled for goals, which may suggest that Saturday's match may end barren, stretch into extra time or even stretch further into a penalty shootout. Cameroun may have a slight edge because they haven't conceded any goal in three games in Egypt while Nigeria have let in two. But don't bet on any scenario. When it's Nigeria versus Cameroun, previous or current form counts for little. Anything can happen, including a goals galore.
At the start of this tournament, I wrote about the Eagles missing a "Biblical Moses"(Victor Moses) but having a "Quranic Musa" (Ahmed Musa) as they seek to "Cross the Red Sea" to winning the AFCON in Egypt. Some readers reminded me that we had another Moses (Moses Simon) in the team which should satisfy my quest for a Musa-Moses combination to "Split the Red Sea" for Nigeria like the original Musa (Moses) did for the Children of Israel. That analogy is for the religious.
Speaking strictly in tactical terms, I can't help but give a thought on the absent Victor Moses whose skills and penetrating runs was decisive in beating the traditionally physical Camerounians in Uyo. In fact, it is the lack of such inventiveness and creativity which Victor Moses provided that has blunted the Eagles attack at the current AFCON. The challenge for Gernot Rorh is to find other solutions on Saturday.
One solution may well be the exiting youngster Chukwueze who impressed me in our first game against Burundi. If well deployed, his dribbling runs could cause the physical Camerounians lots of headache and win us free kicks in dangerous areas or even a penalty kick because they will have to foul him to stop him. What we then do with the set-pieces may well determine the outcome of the game.
My Prediction: This game is too close to call. But for patriotic reasons, I give it to the Super Eagles in a narrow win or penalty shootout. Do you agree with me? Come over to our fast-growing forum, NaijaSuperFans.com.ng to have your say. That's where all the conversation is taking place. See you there.
QUOTE:
"Cameroun are our neighbors, so we should be nice to them. But when it comes to football, they are to be hated with a passion!"
By Mumini Alao
CLICK HERE TO JOIN THE CONVERSATION ON THE FORUM.
Copyright © 2022 Completesports.com All rights reserved. The information contained in Completesports.com may not be published, broadcast, rewritten, or redistributed without the prior written authority of Completesports.com.