The Fresh Talents Football Academy/club are asking for proper justice and action against Seyi Olofinjana and Bankole Atiba, owners of Imperial Football Club regarding their player, Michael Ologo Inainfe.
Ese Oduko and the president of Fresh Talents Football Academy, Augustine Oduko and the board members will take Olofinjana and Bankole to FIFA court.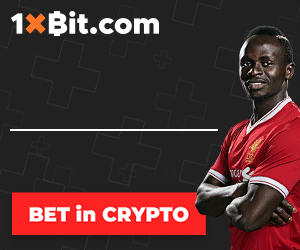 Oduko revealed that Inainfe was his player at Fresh Talents Football Academy, having joined back in the year 2018.
After caring, training, developing and linking the player to Istanbulspor, another club, Imperial surfaced to want to reap where they did not sow because of the greed of the player's father, facilitating the player's passport to obtain his ITC even though, Inainfe was on Fresh Talents Football Academy Fifa TMS portal.
However, the player's passport was issued by the NFF's former Transfer Matching System (TMS) Manager, Nasiru Jibril in April 2021 to Fresh Talents Football Academy.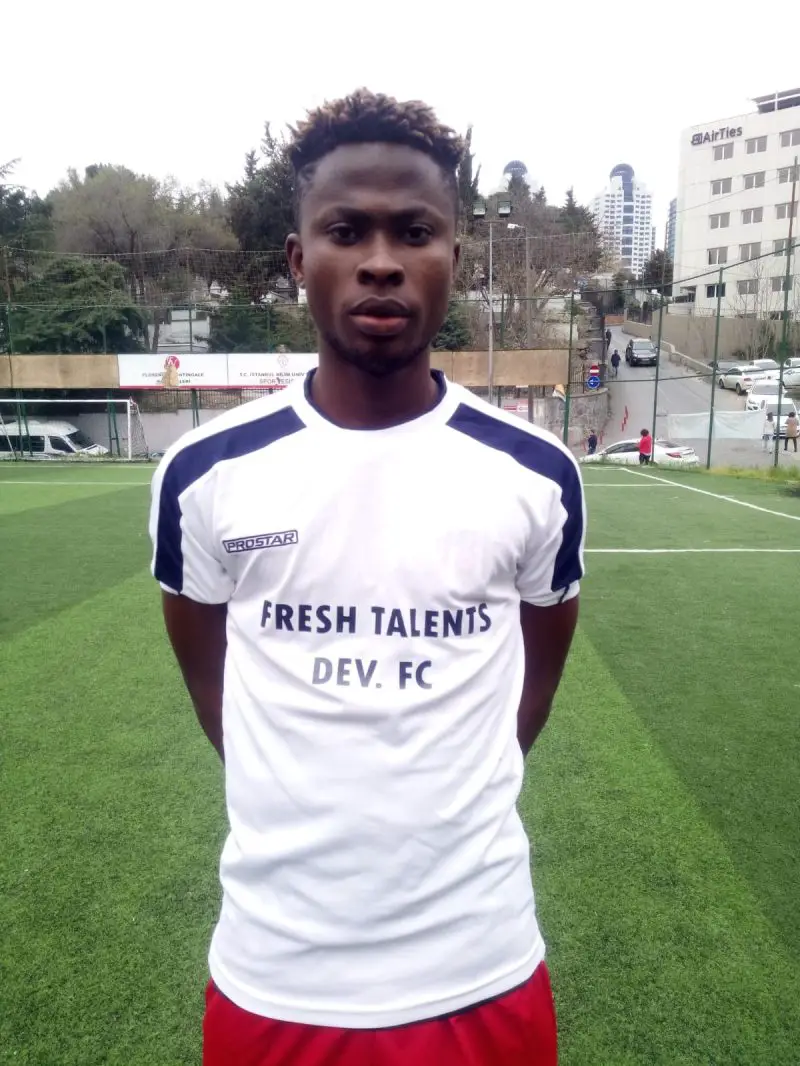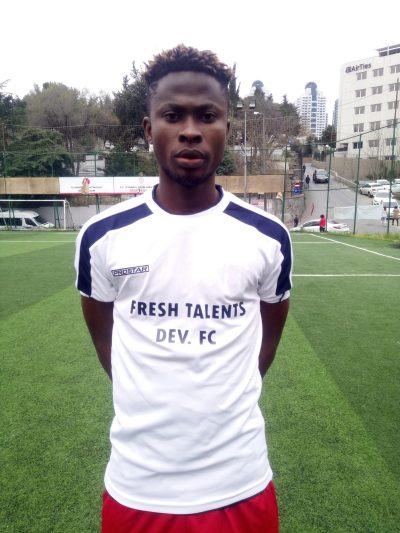 Another player's passport was issued by Aliyu, the NFF's current TMS Manager to Imperial FC in August 2021 in which Nasiru was the club's TMS manager.
Oduko said: "I have given the Nigerian Football Federation, Seyi Olofinjana and Bankole of Imperial Football Club a chance to rectify the matter at home first and not to go to FIFA directly.
"But they have had their chance and Fresh Talents is just waiting for NFF until today, the 21st December to conclude after the NFF asked Imperial to submit their supporting evidence on 30th November like photos and videos of the player with them to substantiate and support their acclaimed forged documents.
"I spoke to Olofinjana and he is aware of the fraud of agreeing to forge documents for a player he never knew before.
"The NFF has gotten enough time to sort the issue out as they made mistake on their own part and they are dragging the case.
My solicitors have given them until Tuesday, December 21, 2021 to respond."
The fight for justice is being carried out by the Fresh Talents management board led by the club president, Augustine Oduko. It was even revealed that Istanbulspor paid Inainfe's father €11,000.
Austin Oduko even expressed his disappointment in Olofinjana, Nigeria's ex-national team player and who should know better what happened to Samson Siasia.
The key notes that where highlighted to the NFF by Fresh Talents Solicitors are: "The NFF doesn't issue a player passport from the age of 12 years which was presented by Imperial.
"12-year-old Amateur players don't sign more than a year with amateur clubs unless they remain with the same club in the same country.
"Imperial can not prove that the player has been with them from 2015 until 2019 because that will make the player a spirit to be in two different clubs at the same time. That shows that one club is lying.
"Fresh Talents Football Academy received the player's passport first in April 2021 which correctly shows updates from 2018-2021 as it should be in case any other youth club of the player shows up.
"Imperial was given a player's passport in August 2021 from the same Federation but shows issued from 2015-2019 which is supposed to show updates.
"Imperial did not attend a meeting the NFF set up for the two clubs on the 15th of November, 2021 in Lagos, a state where both clubs are based but 8 Fresh Talents' representatives attended with the player's team-mates including Mr. Ese Oduko who flew in from London to Lagos to attend the meeting.
"The player, Michael Ologo Inainfe was registered under Fresh Talents Fifa TMS Portal. Aliyu Verified it and issued a player's passport to Imperial without contacting Fresh Talents Football Academy for action/decision."
If two clubs have a player's passports and claim to have contract with the same player, that means there should be an evidence to be presented beyond reasonable doubt that will reveal who is actually right.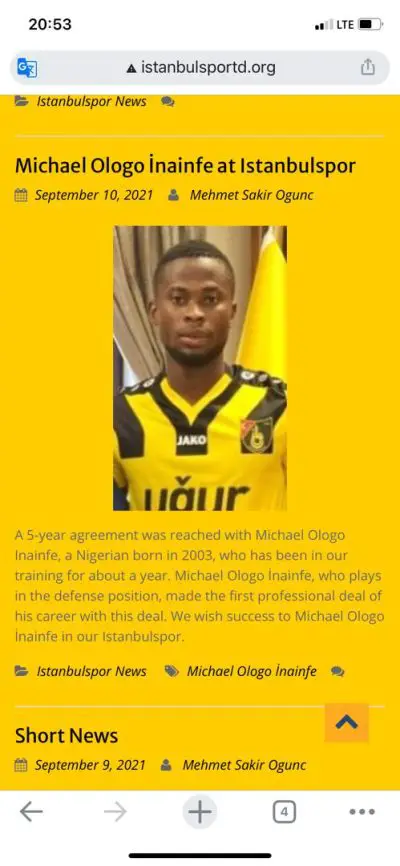 Documents can be forged but several photos more than 10 and videos including bank statements, visas, communication with Istanbulspor 5 months before the player signed a contract, evidence
from the player's team-mates and other legal documents issued by the Turkish government cannot be easily forged or created.
Fresh Talents Football Academy have presented every document including photos and videos. The only way Imperial will overide this is to provide photos and video evidences that are more authentic than what Fresh Talents Football Academy have provided to the NFF.
Our next action as Solicitors acting for Mr Ese Oduko and Fresh Talents Football Academy if we don't hear from the NFF by Tuesday, 21st of December, 2021 is to proceed to Fifa and this will be a bad impression on the NFF not to deal with such straight-forward case.

Sportybet.com: Get Multiple Bonus and Enjoy the Fastest Payout In Nigeria.
Copyright © 2021 Completesports.com All rights reserved. The information contained in Completesports.com may not be published, broadcast, rewritten, or redistributed without the prior written authority of Completesports.com.