Have you decided that it is time to try your luck at the casinos? If so, you'll be happy to know that you can begin experimenting from the comfort of your home right now. You just need a computer and an Internet connection. These are things that pretty much everyone has at this point in time. Just remember that this is not a decision that can be made haphazardly. If you make the wrong choice, you're going to regret it significantly. Within this guide, you'll learn how to avoid shady online casinos.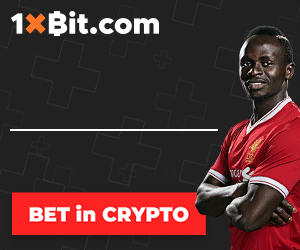 Check Reviews
 First and foremost, you should take the time to read reviews for all of the casinos that you encounter. Remember that you shouldn't pay too much attention to the testimonials on the company's website. There is a good chance that this was actually written by the company in question. Instead, you should look for reviews elsewhere. Try finding reviews on another website. It is true that you might find fake reviews here and there. Still, you can depend on many of them. Be sure to use this information to help steer you in the right direction.
Contact Customer Service
 When you find a website that you like, you should go ahead and contact their customer service. After all, there is a pretty good chance that you're going to need their help at some point in the future. If so, you need to make sure that they're going to respond quickly and conveniently. Otherwise, you're going to be sitting around waiting for help. Also, you should get a general feel for the company and its workers. Do they actually seem knowledgeable? Are they native English? Can they legitimate help you? Do they even care? These are all things that you need to find out in advance.
Look At The Address
 Once you've discovered a website that offers pokies, you should go ahead and find their physical address. There is a good chance that it is going to be visible on the company's website somewhere. Well, you should take that address and punch it into Google. What did you find? Did the address point to a post office box or someone's house? If this is the case, there is a good chance that the casino is shady. In order for it to be legitimate, the address should direct to a place of business. After all, every single casino needs a physical address.
Check The BBB
 The Better Business Bureau is not the solution for everything. Still, they can provide you with a lot of help and you should definitely use this resource to your advantage. Almost all reputable casinos are going to be accredited with the Better Business Bureau. In other countries, there may be a similar organization. This agency oversees companies and the way they treat their customers. It is pertinent to check the BBB page to find out what the company's status is. You can also read real reviews here. Be sure to use this to your advantage.
Use Your Gut Instinct
 At the end of the day, you have to take a minor risk when gambling online. Therefore, you should listen to your gut instinct. How do you personally feel about the company in question? Do you feel comfortable giving them your money and personal information? Or, do you feel somewhat odd about it? Be sure to listen to your own personal instinct. If you feel weird about it at all, you should go elsewhere. After all, there is a good chance that you're onto something.
Never sign up for any casino site unless you feel 100% positive that you're going to be safe!
Copyright © 2021 Completesports.com All rights reserved. The information contained in Completesports.com may not be published, broadcast, rewritten, or redistributed without the prior written authority of Completesports.com.