Running runs in the Aliu family. Immanuela Aliu, daughter of Deji Aliu and Endurance Ojokolo,two of the greatest sprinters Nigeria has ever produced wants to run faster than her parents ever did.
Deji was a two-time national 100m champion and won all available titles on the African continent. He was an African junior and senior champion and holds the African Games 100m record of 9.95 seconds. He is also the fastest Nigerian ever over the 60m (6.48). He was World junior champion over the 400m in 1994 and ran in the Nigerian 4x100m team that won an Olympic bronze medal in 2004 in Athens.
Ojokolo was also a national 100m queen. She won the blue ribband event seven times in nine years (only Mary Onyali has won more). She was African junior and senior champions and ran in the final of the 4x100m event at the 2004 Olympics. She is the fourth fastest Nigerian ever in the 60m event (7.08 seconds).
Immanuela was a European U-20 champion last year and the 20 year old beautiful sprinter tells Complete Sports' DARE ESAN how her parents have inspired her to take up track and field and reveals why she chose to run for Great Britain…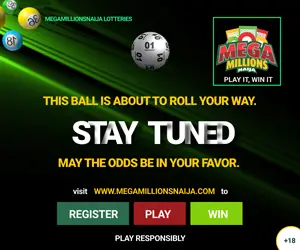 Who is Immanuela Aliu?
I am an international athlete competing for Great Britain but currently studying and running track at the university of Texas A&M. I specialise in both the 100m and 200m. I'm the daughter of Endurance Ojokolo and Deji Aliu. I am currently 20 years of age.
Your parents were sprinters in their active days on the track. Did their choice influence your decision to run the 100m and 200m?
Definitely, I grew up watching my mum competing. When I wasn't travelling with her, I was watching her on television so it was definitely inspiring to see that.
Also Read: INTERVIEW – Okagbare: I Have Mental Strength Going For Me Lately; An Honour Representing Africa
Your mum was nicknamed 'The Bulldozer' after dominating the 100m scene in Nigeria, winning seven national 100m titles. Your dad was also a national champion, and both your parents competed at the Olympics. With your parents' accomplishments on the track, are you under any pressure to succeed?
Yes I am very aware of her nickname, Bulldozer. At first I felt like there was a lot of pressure on me to be as good or even better than my parents and for a while I struggled with that pressure. But honestly now it's probably my biggest motivation to be better and achieve more than they did.
Thankfully the pressure never came from my parents but from just me mentally. My parents played a big part in trying to get me to overcome that scene of pressure and honestly I'm still
working on it.
Did your mum tell you why she was nicknamed Bulldozer? Did she discuss training programmes and strategies with you or you just rely only on your coaches?
She actually told me that you (Dare Esan, Complete Sports Editor) gave her the name Bulldozer in an article and the name just caught on from there. So really, I should be asking you. I have always relied on my mum's knowledge with training programmes and strategies as well as my coaches. Especially now during this pandemic my mum has been sending me sessions and plans to keep my body ready.
What about your colleagues at Texas A&M and even the British team. Were they aware you are the daughter of two great sprinters who dominated Nigerian and African athletics in the late 1990s and early 2000s. Have that put you under any serious pressure to deliver?
Some of my friends are definitely aware in and out of school, but it's not something I talk about a lot just to avoid the sense of pressure. Funny you ask about about the British team because I was very unaware to the amount of staff that either knew my mum, competed with her and even trained with her. At last year nationals, I met my mum's first ever coach in London, I met some of her training buddies and found out that my U-20 team selector also competed with her, so need I say the pressure was on to deliver and thankfully I did.
You became European U-20 champion last year to equal your parents' feat who both were also once African U-20 champions. Your dad took it a notch higher by becoming a world U-20 champion. Are you disappointed you missed out on becoming a world U-20 champion?
At the time I was very disappointed, but every disappointment is a blessing. The following season after the World U-20 I had one of my best seasons on the track and I've been getting better and better. So maybe I needed that fall to get back stronger.
So, what targets have you set for yourself? Will you be contented equalling your parents' feats or you want to go a notch higher? And how much of an inspiration has Dina Asher-Smith been to you?
I like to set seasonal targets for myself, but right now my target is to be the best athlete I can be.
I'm so proud of what my parents have achieved and would be over the moon if I equalled their feats, but I definitely want to take it a notch higher and achieve more than my parents.
Dina was actually my training partner back in London before I came to America. Training with her and seeing her work is definitely inspiring and motivating. She's a huge inspiration to me.
You have been improving on your times every year. Just how fast do you think you can go? Do you think Dina Asher-Smith's feats and times are scary for you?
I really don't know how fast I can go but my mum and coaches have an idea of how fast they think I can go and if I can do that then I'm on the right track.
I don't think Dina's times are scary because I know her and I've seen her work. She deserves her achievements.
My mum and coaches have an idea of how fast they think I can go and if I can do that, then I'm on the right track'.
So how fast did they tell you?
My mum and coaches didn't tell me because they don't want me to go to any competition chasing times but my mum has said she sees me running faster than she did and quicker than she did. (Ojokolo holds a personal best of 11.06 in the 100m and 23.09 in the 200m).
What influenced your choice of country? Did your parents play a part in your decision to run for Britain?
Honestly, nothing really influenced my choice of country. I didn't really choose a country, it just kind of paned out that way. I was born in England, I grew up here, trained here and started competing here.
Copyright © 2021 Completesports.com All rights reserved. The information contained in Completesports.com may not be published, broadcast, rewritten, or redistributed without the prior written authority of Completesports.com.